"It is an honor to come to work every day. We're inspired every day by our patients and driven to both care effectively for them and advance the field."

Jacob Laubach, MD, MPP, Dana-Farber Cancer Institute
Being treated by a myeloma specialist or having one consult with your local physician is the one consistent piece of advice Jenny Ahlstrom has never stopped sharing since she founded the Myeloma Crowd. It is estimated that at 80% of myeloma patients never have direct or indirect contact with a specialist. Yet studies have shown that those whose treatment is supervised by a specialist have better outcomes as compared to those who do not.
The Dana-Farber Cancer Institute in Boston, MA is one of many myeloma centers of excellence in the United States. This Round Table program focuses on how teams of clinicians, nurses, researchers, and other health care professionals work together to provide patient care. How do they develop strategies for newly diagnosed and relapsed/refractory patients? How do they work with physicians in other places when patients are referred for second opinions? What is the role of nurses, practitioners, and navigators? Why and when are clinical trials recommended, both at Dana-Farber and other clinics? How has telemedicine affected their practice? These and many other questions are addressed in this program.
Members of the Dana-Farber faculty featured in this May 8, 2020 webcast were:
Kathleen Colson, RN, BSN, BS, Clinical Research Nurse (retired)
Jacob Laubach, MD, MPP, Senior Physician, Clinical Director of the Jerome Lipper Multiple Myeloma Center, Assistant Professor of Medicine, Harvard Medical School
Eileen Regan, DNP, AGPCNP, OCN, Nurse Practitioner
Paul Richardson, MD, Clinical Program Leader and Director of Clinical Research at the Jerome Lipper Multiple Myeloma Center, RJ Corman Professor of Medicine, Harvard Medical School
Moderated Discussion
Introduction of panelists
2:21 - Question 1: Can you explain the differing nursing roles in your clinic and how you interact with patients? Also, what do patient navigators do and how do they interact with physicians, nurses, and administrators?

3:27 - Dr. Regan: "We all work together. We work closely with the physicians, closely with the patients and their families, and it's a very cohesive group of practitioners that take care of patients.
3:50 - Ms. Colson: "A clinical research nurse is more important than ever because of so many treatment advances in myeloma…we play a key role in educating patients. There are so many treatments emerging, especially in combination therapies. This is extremely overwhelming for patients, [we] help our patients navigate very complex treatment schedules…"
6:24 - Dr. Regan: "It's really important that the patients feel that they have a voice that will listen to them when they need help."
7:29 - Dr. Richardson: "This really is an incredibly multi-faceted disease in its complexity. It challenges everything…the emotional and spiritual consequences of the illness are protean, and therefore takes a multi-disciplinary approach."

9:01 - Question 2: What distinguishes a myeloma specialist from a community oncologist and what kinds of services can a clinic like yours provide that are not as prevalent at general oncology facilities? And could you also speak to the issue of the need of a myeloma specialist?

9:52 - Dr. Laubach: "I think what distinguishes a myeloma specialty program…at a place like Dana-Farber, the care that we provide across cancers is very sub specialized…The experience one develops one develops in treating these patients day after day after day is quite enormous. We have a large team comprised of essentially ten physicians, eight nurse practitioners, five oncology nurse navigators, and then a very large team on the research side…not to mention the staff at infusion rooms…This disease requires that level of expertise, on the one hand, and then very close collaboration, on the other hand, with our colleagues in the community…There is a tremendous value-add to having a myeloma specialist involved and, for us, we recognize how important the communication back and forth with the community provider is."

12:24 - Question 3: In terms of nursing, do you have any thoughts about working in general oncology versus myeloma specialty oncology?

12:37 - Dr. Regan: "I've been working in myeloma since 2014. I've had to rely on all my years of nursing [patients] have orthopedic problems, cardiology problems…Myeloma is very specialized and everybody that practices in our group, that's what we do, but we do a whole lot more than that."
15:29 - Dr. Laubach: discussion of sequencing therapy/treatments
16:14 - Dr. Richardson: "We're blessed now where we can think strategically about myeloma and not tactically…It's incredibly important for patients to appreciate that the so-called 'standard-of-care' in myeloma is changing all the time. And that's an incredibly good thing, because obviously, from an incurable hematological malignancy now, we're seeing an increasingly large portion of patients enjoy disease control over many years, so this construct of sequencing is so important, because one can then lead to another, and how we interplay the role of research in that becomes critical. Traditionally in the oncological model, research is kind of kept for the last innings. That, to my mind, is absolutely wrong. We need to make sure that it's integrated into the structure, so that if a research strategy fails a patient, there's then a fall back position, and vice versa."

19:04 - Question 4: What should new patients expect when they come to your clinic? And are there differences in approaches between a newly diagnosed patient who starts treatment at Dana-Farber and one that comes for a second opinion or is referred after having been treated elsewhere? Does it differ from other facilities?

19:23 - Ms. Colson: Overview of possible scenarios for new diagnosed patients. Importance of proper workup for all patients.
21:03 - Dr. Regan: It is important for patients to bring a good history with them, especially for second opinions.
21:42 - Dr. Laubach: Taking time for physician and patient getting to know each other is important. Make sure the patient understands what multiple myeloma is!
24:11 - Dr. Richardson: Expanding on colleagues' comments above and how COVID has been a challenge.
28:54 - Ms. Colson: Comment on how COVID has impacted telehealth/telemedicine.
30:10 - Dr. Richardson: Telemedicine works better if physician/patient relationship is preexisting. Still a challenge for new patients.
31:00 - Dr. Laubach: Clinical leadership is important to give patients access to second opinions.

32:33 - Question 5: How should should patients think about a getting second opinion without offending their physicians and making sense of differing opinions?

33:13 - Dr. Richardson: "If your doctor is concerned about you getting a second opinion, it's time to get a second opinion!…The more heads that you bring to the table, the better." A specialist as a coach for the healthcare team.
34:21 - Dr. Laubach: "There's a real collegiality on how we interact with one another [clinic colleagues, researchers, community oncologists]." Changing providers can be more tricky, be sure to communicate with provider you are leaving.
36:18 - Dr. Richardson: Myeloma "is a chess game where the stakes are very high." There is always a tension between the time a physician can spend with a patient and how much time is available.
40:06 - Dr. Regan: "If somebody needs your time, you give it to them…Education is a big part of nursing."
41:15 - Ms. Colson: "We can help the patients, give them some hope, and discussing why we are going on to the next therapy with those patients."

46:05- Question 6: How do you balance your clinical work with research? Clinical trials?

47:00 - Dr. Laubach: "The history of Dana-Farber is kind of the history of cancer in America…Recognizing there are many institutions in the U.S. and around the world that are doing similar things, there is something very unique about the culture at Dana-Farber as it relates to the interplay between clinical care and research. Dr. Farber knew that from the very beginning."
49:00 - Dr. Richardson: Discusses the influence of Dr. Emil "Tom" Frei, Dr. Kenneth Anderson, and his colleagues on Dana-Farber treatment and research. The bilateral nature of "bench to bedside" (translational research). How Pharma and government partners contribute to myeloma research and treatment.
54:47 - Ms. Colson: "The progress we have made in myeloma have come through clinical trials."
57:24 - Dr. Regan: Anecdote about "what would you do?" Encourage clinical trial participation when eligible.
59:07 - Dr. Richardson: Overcoming barriers of eligibility and distance to create continuum of care.
1:00:30 - Dr. Laubach: "It's crucially important for us to explain what the options are to a patient, explain what clinical trials might be fitting…what the alternatives are in terms of standard-of-care therapy."
1:02:10 - Dr. Richardson: Clinical trials often offer access to combinations that insurers might not cover.
Audience Questions & Answers
0:44 - How is Dana-Farber funded and how does someone donate?
5:51 - Any suggestions re: COVID vaccine, for patient in remission not on treatment?
10:53 - Re: pandemic clinic policies. What should one do when hospital policy is to distance patients from both the doctor and nursing staff and are led to receptionist?
15:52 - What's the difference between extramedullary disease and myeloma? How do you treat bone and non-bone issues?
19:39 - What happens if stem cells are harvested in one location and the patent has to move across the country, can they be shipped?
21:20 - How do the nursing and physician teams at Dana-Farber address the range of treatment side effects? How do patients communicate with you?
26:40 - Are you doing telehealth/telemedicine consults outside of Massachusetts? How does a new patient get started?
28:28 - Can you please mention the neuropathy drug cited in the opening segment? And perhaps elaborate on neuropathy issues?
32:11 - Can you discuss how you talk about clinical trials with your patients? What trials are you hopefully about? How does one enroll?
38:45 - What does it mean when the m spike goes down but the light chains go up?
40:45 - What differentiates Dana-Farber from other institutes that treat specific cancers?
Question Answered in Chat Forum
Is Lambda light chain myeloma more challenging to treat than other forms of Myeloma and accordingly is OS for Lambda LC myeloma patients less favorable?
Dr. Laubach answered: The overall prognosis is essentially the same for light chain versus other forms of myeloma.
Thanks to our Round Table sponsors

.

.

.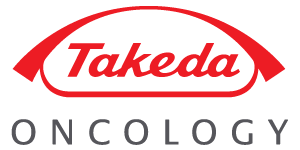 .

.