Chimeric antigen receptor T (CAR T) cell therapies are a promising category of many immunotherapies currently being integrated into myeloma treatment. CAR T cells identify targets on the surfaces of myeloma cells to deliver therapeutic agents to kill them. Great progress has been made to manage this procedure. In this Round Table session, four experts discuss the major issues in CAR T therapy.
Drs. Deepu Madduri, Nikhil Munshi and Ravi Vij provide a sweeping overview of the major issues in CAR T research and treatment. Dr. Scott Goldsmith leads a discussion about two case studies of patients who have had CAR T cell treatment. The full faculty concluded with questions from viewers in the second session of the Myeloma Crowd Round Table interactive webcast held on October 31, 2020:
Deepu Madduri, MD, Mount Sinai Hospital, New York, NY: How CAR T Cells Function
Why do we need cellular therapy?

Patients who are refractory to three or more drug treatments, including anti-CD 38 monoclonal antibodies (mAbs) like daratumumab, need new options because their disease is more difficult to treat

What does immune therapy (immunotherapy) do?

It selectively targets malignant cells
It targets different tumor clones, including precursor cells found in MGUS and SMM
It has a memory to sustain action against malignant cells

CAR T cells have engineered receptors that are expressed on T cells

Chimeric: an antibody variable fragment that links to a signal in the T cell (white blood)
They release cytokines to achieve tumor cell death

Targets are antigens that are rarely expressed in normal cells

Low expression antigens in normal tissue may lead to unexpected toxicities, which may cause cytokine release syndrome (CRS)

Antigens in myeloma include BCMA, CD 19, GPRC5D, and many more that are being identified and targeted

BCMA is expressed in B cells committed to become plasma cells, prevalent in myeloma
CD 19 has been primary target in lymphoma, also expressed minimally in myeloma
GPRC5D (G-protein-coupled receptor class 5 membrane D) target used in CARs and bispecific therapies

CAR T procedures

CARs can be autologous, i.e., cells that are harvested from patients, manipulated in the lab and then put back into patients
They can be allogeneic, or "off the shelf," using cells that are packaged and introduced in any patient
Bridging chemotherapy needed to administer

They traffic to myeloma cells and can proliferate

Trigger innate immune responses in cells
CRS is a side effect in which CARs not only attack malignant cells, but also healthy cells; this can be treated with steroids, treatments becoming more effective
Adding mAb tocsiluzamab targets interlukin-6 (IL-6) cytokine receptor to boost CAR T effectiveness
Other toxicities include tumor lysis syndrome, infections, cytopenias

Time to think about using CAR T?

Evidence of progressive or refractory disease, best to anticipate
Numerous other factors: frailty, disease morbidity, risk, treatment history, lifestyle
Social support is key because of lengthy hospitalization, monitoring, proximity to hospital
Nikhil Munshi, MD, Dana-Farber Cancer Institute, Boston, MA: CAR T Research and Goals
What is the current state of progress for CAR T therapy and what are some of the key studies that point to the future?
KarMMa phase II study, targeting BCMA

Study participants required to have had treatment with immunomodulatory drugs (IMiDs), proteasome inhibitors (PIs), and anti-CD 38 mAb (128 patients who had at least 6 lines of treatment, 94% had ASCT)
Immune cells collected, take 4-5 weeks to prepare cells with CARs, bridging therapy before infusion of CARs
82% of patients had response (20-30% is considered good), almost 40% had complete remission (CR)
75% of those who reached CR were minimal residual disease negative (MRD-) [to learn about MRD you can watch a Myeloma Crowd Round Table here]
96% had CRS, but only 3% had severe CRS, and it was managed well
Neurotoxicity experienced by 18%, relatively well managed
Low blood counts (result of chemo, not CARs) were experienced by 90%

CARTITUDE-1

Targets two antigens
90% of patients had response

Looking at three studies, all participants had highly treatment resistant disease

Together they had 73-100% response rates (after 6-7 lines of treatment!)
MRD- was reached by 81-94%
Deep, durable responses demonstrated in 1-2 weeks by observation and PET

10-12 companies are developing BCMA targeted CARs
Being evaluated to use in early stages and for high-risk disease
Newer approaches are better at mitigating toxicities
Ravi Vij, MD, MBA, Siteman Cancer Center, Washington University, St. Louis, MO: What Role Will CAR T Therapy Play in Treatment Strategies?
CAR T being moved to patients with fewer lines of therapies

Expected to have better results in less heavily-treated populations, especially for those who have short remissions after ASCT
Research being planned to do ASCT followed by CAR T with goal of leading to better outcomes
Might CAR T replace ASCT is next big question; might benefit transplant-ineligible patients
Cure is the Holy Grail of CAR T

Why do CAR T cells stop working?

Might cells be losing BCMA?
Do CAR T cells get "exhausted" or do they die?

Various methods are being tried to enhance mechanical/chemical functions of CARs
How to maximize what we have

Combining 2 CARs
NOTCH inhibitors: keeping BCMA on cells to maintain CAR T targeting
Check-point inhibitors: drugs used in solid tumors to take the "brake" off of CARs
Combining IMiDs to "rev" up CARs; downside, might lead to CRS
PIK inhibitors: focusing therapeutic effect on "memory" T cells
Moving away from using virus vectors to deliver CAR T therapy to "sleeping beauty" vectors
Other cells that can be used to deliver CAR T cells to targets inside cancer cells, not just on surfaces

On-site manufacturing: making CAR T cells customized for each patient in the clinic
"Off the shelf": Cells harvested from healthy donor that can be multiplied, stored, and given to many patients
Cost is a big issue, not all patients have access, Medicare and Medicaid does not cover, two-thirds of myeloma patients are Medicare and Medicaid-eligible

Ability to give CAR T therapy as outpatient treatment will be important to make them more cost-effective
Scott Goldsmith, MD, Siteman Cancer Center, Washington University, St. Louis, MO, Leads a Discussion of Two Case Studies
Case study one
CAR T therapy for multiply-relapsed myeloma

64 year-old with IgG myeloma, diagnosed in 2015 multiple compression fractures and high-risk genetics
Treated with three drug therapies, had ASCT, difficulty with maintenance, taken off, continued on differing therapies, a clinical trial, no-to-limited response
Clinical decision had to be made in early 2019

Dr. Madduri noted it was highly recommended that a triple refractory patient seek a clinical trial, consider looking at new targets
Dr. Vij commented on why an ASCT would not be repeated because other options exist
Dr. Munshi aid the factors the would support CAR T therapy were lack of depth of response to prior treatments, the good news is that this patients still has many options, CAR T might be the best way to attain a deep response
A CAR T trial targeting BCMA was chosen
Dr. Goldsmith asked about the availability of CAR T now and in the future

Dr. Munshi emphasized "this is still a new treatment" without the experience of, for example ASCT, but the results are "so outstanding" that it is difficult to ignore, but the right path forward is through clinical trials, which still limits access
Dr. Madduri compared CAR T versus another immunotherapy option; since a CAR T therapy is not commercially available now and clinical trials are limited, other bispecifics might be a good next-best option
Dr. Vij outlined timing, choosing bridging therapy, and the process of doing CAR T procedure

Dr. Goldsmith described the actual process this patient went through after choosing CAR T; patient reached MRD-, a complete response, which is ongoing today
Case study two
CAR T therapy as first line treatment

58 year-old patient with IgG myeloma, diagnosed with 60% plasma cells, monoclonal spike, vertebral lesion and with standard-risk disease
Induction of three drug combinations, ASCT, M spike remained at plateau

Dr. Mushi described what expectation of what optimal response should be and when to consider CAR T if response was suboptimal

MRD- status is optimal, getting limited PR after transplant is suboptimal, second transplant might not be recommended since first was not good, if risk stratification indications, CAR T might be an option

Dr. Vij described the rationale for moving CAR T into earlier lines of therapy, risks and benefits
Patient was enrolled in CAR T trial, led to 1% plasma cells, M spike remained detectible for one year, reached stringent complete remission (sCR) in a year
Audience Questions & Answers
0:37 - Patients who have had or plan to have allogeneic transplants are not allowed to enter clinical trials. What's the status in terms of CAR T trials? Does allo transplant have any impact on getting CAR T?
2:07 - Are there specific comorbidities that are worse than others when considering CAR T therapy, including heart conditions?
4:15 - What precautions should patients who have CAR T procedures take in the age of COVID?
8:30 - Would a patient how is transplant-ineligible, had many lines of treatment, and reached MRD-negativity be eligible for CAR T?
10:47 - If a patient fails on the antibody drug conjugate Blenrep ® (which targets BCMA), would a BCMA-targeted CAR T therapy still be an option?
13:40 - Are there any drugs to avoid prior to CAR T therapy?
16:55 - Is there panel (a test or method) to assess the strength of one's immune system prior to CAR T?
18:53 - To trials allow the storing and freezing of T cells? How might it work?
20:30 - Is CAR T a treatment candidate for plasma cell leukemia (PCL)?
23:10 - Is there pre-treatment available for cytokine release syndrome (CRS)?
24:35 - Are patients with nonsecretory myeloma candidates for CAR T trials or when it becomes commercially available?
25:30 - How does one choose a second target for dual CAR T?
28:13 - Is maintenance necessary after a CAR T procedure?
31:10 - What are the longest lasting side effects of a CAR T procedure?
31:55 - Is having multiple CAR T therapies a good strategy?
34:03 - What are the remission comparisons between transplant and CAR T?
35:35 - Is there any way of determining who will or won't respond to CAR T?
37:23 - The bb 2121 CAR T treatment is expected to be approved at the end of March 2021. Do you have any indication when the Janssen CAR T may be approved?
38:20 - Are there any academic centers that are developing their own CAR Ts?
40:10 - Do you have any strategic recommendations for patients who want to enter CAR T clinical trials?
44:12 - When the commercial CAR T products are approved, will they only be available at certain centers?
45:10 - Can one have a CAR T between two transplants?
46:13 - With respect to counts, is there a way of boosting them to become eligible for CAR T?
47:05 - Have you heard about patients developing a cytomegalovirus (CMV) after CAR T?
48:10 - What are the implications of renal issues to do a CAR T procedure?
Questions Answered by Dr. Madduri in Chat Forum
How can a patient qualify for a clinical trial?
Answer: Any patient can be screened for a clinical trial, they just have to be evaluated by a center conducting the trial.
What is significance of beta 2 microglobulin (B2M) in myeloma disease management?
Answer: It helps with staging the disease.
If time/disease progression can be managed would you recommend a patient go to "off the self" or auto-CART?
Answer: I think we need more data to see the PFS and OS of these therapies and it's hard to compared auto to "off the shelf" as they are different. Every CAR T is different even amongst the auto CARs.
Can UK patients get CAR-T therapy in the U.S.?
Answer: CAR T trials are available in Europe.
Can one's T Cells be harvested and stored for infusion later in case the disease progresses. Would there be any advantage to doing this?
Answer: This is a very good question! This option is not available at this time but it is something that we might have to consider in the future.
If T-Cells are wiped out prior to reintroducing the manipulated ones, is it not scary to have no T-Cells for a short period of time?
Answer: You are monitored very closely during this time and get supportive care as needed.
Thanks to our Round Table sponsors

.

.


.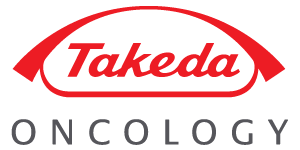 .

.