High-risk disease poses the most difficult questions in myeloma treatment. Increasing knowledge about genetics provides information about which targets to treat. Although most new medications are generally approved for patients who have had many lines of treatment, they are increasingly being used as front-line treatments for high-risk disease patients with encouraging results.
Drs. Sarah Holstein, Parameswaran Hari, and Andrew Cowan describe what features define high-risk disease, the range of treatment options, and what changes we might expect. Dr. David Coffey will present them with two case studies that illustrate why they are hopeful about the future. All four answer questions submitted by viewers to conclude the second session of the Myeloma Crowd Round Table Interactive Webcast held on November 21, 2020:
Sarah Holstein, MD, PhD, University of Nebraska Medical Center, Omaha, NE: What is High-Risk Disease?
Features associated with high-risk disease, alterations in:

Chromosomes and genes inside the myeloma cell
The bone marrow/immune microenvironment
Predictive criteria of diagnosis

How alterations inside myeloma cell are determined:

Cytogenetics (also called karyotype) determine alterations in chromosomes [for a more in-depth explanation, see Dr. Brian Van Ness's presentation on myeloma genetics here.]
Fluorescence in situ hybridization (FISH) testing allows more precise visualization and categorization of genetics in cell (additions, deletions or translocations of specific chromosomes)
Gene expression profiling looks for genetic patterns associated with disease that had better or worse prognosis: myeloma is complex and cannot be boiled down to a few genetic commonalities
Whole genome sequencing, RNA-Seq, Proteomics are next generation tools being researched

Most classifications today are basted on cytogenetics and FISH testing
Standard-risk disease

Hyperdiploidy (more than two copies of a chromosome) as measured by cytogenetics
Translocation of 11th and 14th chromosomes, known as t(11;14), by FISH

High-risk disease

Deletion of 13th chromosome, known as del 13, and hypodiploidy (only one copy of a chromosome) by cytogenetics
del 17p, t(4;14), t(14;16), t(14;20), +1q, by FISH
Patients can have multiple abnormalities

Poorer prognosis associated with high-risk features, multiple features create more complexity of prognosis

Context makes a difference, for example, patients with +1q only have a significantly better prognosis than those with +1q and other high-risk genetic features

Lactate dehydrogenase (LDH), a blood test, is also a prognostic marker

Revised ISS staging system incorporates LDH testing

Extramedullary disease (medullary refers to the bone marrow), myeloma that evolves to grow outside of the bone marrow

Has poorer prognosis than those without extramedullary disease

Circulating plasma cells, when myeloma leaves the bone marrow and enters the blood stream, can become plasma cell leukemia (PCL)
Early relapse after transplant also has poorer prognosis [Learn more about Myeloma Crowd Round Table on Understanding Stem Cell Transplantation here.]
Definition of high-risk disease continues to evolve
Parameswaran Hari, MD, MS, Medical College of Wisconsin, Milwaukee, WI: Assessing High-Risk Disease in Myeloma
Risk at diagnosis is a prediction, not a preordained fate, dynamic prediction based on evolving knowledge and treatments matters more
Gap between standard-risk and high-risk survival is closing and both are getting better
Precision-target therapy (also known as personalized medicine) is changing how high-risk disease is by treating "actionable" mutations, specific drugs can target these
Transplant study (STaMINA) demonstrated patients with high-risk disease who had tandem transplants did 10-15% better than those who did not transplant
Three drug combinations help high-risk patients more than two drugs
Reaching MRD negativity (MRD-) quickly seems to demonstrate longer survival [learn more in the Myeloma Crowd Round Table on Minimal Residual Disease here)
Allogeneic transplant (all0) for high-risk disease is controversial

Higher mortality rate than autologous stem cell transplant (ASCT)
A small subset of patients are cured by allo transplants
Comparative response to ASCT vs. allo is relatively similar

Who might be candidate for allo?

Young patients with high-risk features as described by Dr. Holstein above
Young patients with unexpectedly short first relapse
Patients who quickly become refractory to multiple lines of therapy might be offered allo in a clinical trial
Risk of death is lower than risk of relapse

Case study: 23 year old patient with vertebral fractures who became refractory to two drug treatments within a year, in 2012

In 2013, she proceeded to have allo transplant with cells from sister, if it were 2020, might have recommended CAR T cell trial instead
She is now in remission and has two children

Case study: patient diagnosed in 2009 with high-risk disease who had induction, ASCT and maintenance who went into remission until early 2014

Was treated with carfilzomib-based treatment, allo transplant, short remission, then immune intervention in 2016 that went into remission until CAR T in 2018
Patient "took a chance" on allo, which gave time to do CAR T, still in remission

Clinical trials should strongly be considered by high-risk disease patients in consultation with their physicians

Benefits: close monitoring, chance to access cutting edge treatments, becoming among first to receive them, benefits other patients
Typically no placebos in cancer trials, they are standard therapy vs. new therapy

High-risk disease treatment should be customized to risk and response-driven

Should consider MRD goal, tandem transplant
Allo for small subset
Keep eye on CAR T cell therapy [learn more from the Myeloma Crowd Round Table on The Promise of CAR T Cell Therapy here]
Andrew Cowan, MD, Seattle Cancer Care Alliance, Seattle, WA: The Future of Myeloma: Immune Therapy & Targets
A bright future for treating high-risk disease

CAR T cell therapy: most common target is BCMA, autologous CAR T (using one's own T cells), allogeneic (also known as "off the shelf")
Bispecific antibodies or T cell engagers
New targets to treat specific genetic features

BCMA (B cell maturation agent)-targeted CAR T cell clinical trials, BCMA most commonly target found on surface of myeloma cells

bb2121 (ide-cel), off the shelf, expected to be approved in March/April 2021
JNJ-4548, CARTITUDE clinical trials, showing high response rate, some deaths
JCAR EVOLVE clinical trials, high response rate [to learn more, click here to the watch the Myeloma Crowd Round Table on CAR T therapy]
Toxicities included cytokine release syndrome (CRS), which seems to be manageable in most patients, and immune cell associated neurological syndrome (ICANS), a neurotoxicity

Problem to solve: why can BCMA CAR T cells stop working?

T cells can become "exhausted"
BCMA can be reduced to loose effectiveness of therapy, techniques to maintain BCMA connection being researched
Changes in bone microenvironment may play role

Gamma secretase inhibitors (GSI) maintain BCMA connection to enhance CAR T effectiveness

Clinical trial of GSI in combination with autologous CAR T in progress show benefit for high-risk patients
100% response rate even at low dose levels

Allogeneic CAR T from healthy donors are being made into "off the shelf" therapies, avoiding time lag of creating individualized autologous CAR T therapies
Non-BCMA targets for immunotherapy

GPRC5D (G Protein-coupled Receptor class C Group 5 Member D), protein found in hair follicles that has high expression in myeloma molecules
FcRH5, a target found uniquely on malignant plasma cells

Talquetamab targets GPRC5D and CD 3, in clinical trials

A bispecific molecule with two arms that attach to a protein (GPRC5D) and a target on the surface of T cells (CD 3) to promote myeloma cell death
High overall response rate and similar side effects to CAR T

Future paradigm may be using targeted therapy in combination with immunotherapy

Has been shown to be effective in acute lymphoblastic leukemia (ALL)
Current induction, consolidation, maintenance may move toward: similar induction; consolidation of combinations of dual targeting immunotherapy, off the shelf CAR T, T cell engagers, therapies combining targeting of BCMA and GSI; maintenance of an IMiD plus a bispecific antibody
David Coffey, MD, Seattle Cancer Care Alliance, Seattle, WA, Leads a Discussion of Two Case Studies
Case study one
65 year-old man with severe back pain and fatigue

Multiple bone lesions in spine, kidney function normal, moderately anemic
Diagnosed with IgG Kappa, 90% plasma cells, and t(4;14) and del17p by FISH, stage III myeloma using revised international staging system (ISS) criteria with high-risk cytogenetics

Dr. Holstein noted there is no standardized regimen for this patient, she would would want to know if there were any underlying cardiac disease to determine if carfilzomib were an option, if yes, KRd or Dara-RVd (or VRd), although there seems to be no benefit proven, then consolidation with an ASCT
Dr. Hari agreed, VRd or KRd for induction and seek clinical trial, if not, then consolidations with ASCT
Dr. Cowen noted question of adding daratumumab for high-risk patients has not shown a benefit, a tandem ASCT might also be option, a CAR T clinical trial should also be considered
Patient had VRd for induction, monoclonal protein and plasma cells decreased significantly, leading to the question, when would be right time for ASCT?

Dr. Cowan felt getting deepest response first would indicate time for ASCT
Dr. Holstein agreed, side effect profile would be important to monitor, achieving a very good partial response (VGPR) and plasma cells of less than 10% would be good indicator of time to do ASCT
Dr. Hari felt if drug resistance were indicated, it would also indicate time to transplant
Dr. Coffey outlined possible options SCCA considered, including stem cell mobilization

After ASCT, monoclonal protein was undetectable and plasma cells were less than 1% leading to discussion about treatment after ASCT

Dr. Hari felt VRd would be good maintenance for 2-3 years and then stay on lenalidomide, with with others agreed
Case study two
53 year-old woman with swelling in legs and foamy urine

Kidney function issues, IgG Kappa, and FISH identified del17p
Diagnosed with revised ISS stage III with high-risk cytogenetics
Initially treated with CyBorD, then VRd, ASCT consolidation, Velcade maintenance and achieved stringent complete remission (sCR)
One year later, she had less than 1% plasma cells and FISH showed continued del17p
How to decide to change therapy?

Dr. Hari noted patient was showing increased disease through chemical relapse and had many options including a clinical trial for early relapse or Dara-Pd; she would have to wait for clinical relapse of more damage to become eligible for CAR T trial, so that would not be a good option; allo transplant is also option
Dr. Cowan said with a known high-risk feature and early relapse, he would not watch and wait and act with one of the options Dr. Hari mentioned
Dr. Holstein would change therapy quickly
The patient chose to continue therapy for one more month and labs showed increasing disease
Dr. Coffey asked what factors would the doctors consider as a new treatment for relapsed disease, what would they recommend, and would a second transplant, auto or allo, be an option?

Dr. Holstein would not recommend second ASCT (not expecting different outcomes with same therapy), but questions about what therapies might work as a bridge to allo or CAR T trial and side effects would be considered, there is no standard algorithm
Dr. Cowan would consider clinical trial first, look at prior therapies to determine steps forward, with which Dr. Hari agreed

It is ultimately up to the patient on how to proceed
Audience Questions & Answers
0:35 - Please explain the thinking of the International Myeloma Working Group (IMWG) standard of care for starting care after relapse with, for example, a 25% increase from baseline? Why should high-risk patients wait if therapy is not working?
4:02 - Which drugs suppress the immune system?
10:30 - What can we do to avoid getting secondary cancers?
12:28 - What do you suggest for a newly diagnosed patient with many high-risk features and is considered ultra high-risk?
14:16 - Do you see a role for CRISPR in myeloma research?
16:45 - Re: a patient with multiple sclerosis and smoldering myeloma. Is there a connection between myeloma and other diseases (other than secondary cancers)?
19:45 - Is ixazomib (Ninlaro ®) as an alternative to KRd or VRd to high-risk disease?
20:56 - What is your opinion of using pomalidomide (Pomalyst ®) instead of lenalidomide (Revlimid ®) as maintenance therapy for high-risk disease?
21:46 - What percentage of your high-risk disease patients get tandem transplants and it there data about which genetic features do better?
23:35 - Patient with chronic kidney disease (CKD) are excluded from CAR T trials, is this related to trial design or does it rule out patients with kidney disease from trial participation?
26:00 - When, as approval is expected for off the shelf CAR T products in 2021, will the same exclusion criteria for clinical trials exist?
27:45 - For patients with high-risk features who have had an anti-BCMA CAR T therapy and relapses, can they try a CAR T with another target, should they try a bispecific or an antibody drug conjugate?
32:04 - Is light chain myeloma with high-risk disease treated the same as light chain myeloma? And do you see any changes as in clinical trial participation for nonsecretory myeloma?
32:17 - Re: myeloma with BRAF mutations. If there are many mutations in myeloma is a therapy targeting one mutation effective?
36:15 - Do you have to be a U.S. resident to enroll in a clinical trial in the U.S.?
37:28 - Should patients pay for more than three years for storing stem cells?
38:08 - Is the MCL-1 inhibitor effective for 1q+?
Questions Answered in Chat Forum
Specific Risk Factors
Is there a difference in presenting symptoms between standard-risk and high-risk disease?
Dr. Cowan answered: Not necessarily! We can see similar symptoms between both high-risk and standard-risk myeloma.
I have t(4;14). My recently completed stem cell transplant and bone marrow biopsy shows I'm in complete CR. When discussing maintenance therapy, my doctor is recommending just Velcade every other week. I was on VRd every week prior to transplant. I'm concerned of having only one drug regimen given my high risk cytogenetic marker. Would like your thoughts.
Dr. Cowan answered: I generally recommend three drug regimens including a PI and IMID with dexamethasone (like VRd) for patients with high-risk cytogenetics for maintenance. I would discuss this recommendation with your oncologist.
My FISH showed monosomy 13. Is this the same as deletion 13?
Dr. Holstein answered: Monosomy 13 does mean one copy of chromosome 13. However, from a risk perspective, if this is found only on FISH but not on cytogenetics, then it is not considered a high-risk feature.
What causes acquired mutations (extra copies, deletions, translocations) that lead to myeloma? Is there anything we can do in terms of lifestyle, diet, exercise, vitamins, that can decrease the risk or even prevent these genetic mutations, thus avoiding myeloma altogether?
Dr. Cowan answered: Currently, the cause of MM is unknown - unlike lung cancer and smoking - but likely are multifactorial. Having a healthy diet, exercising, are all good for your overall health, but it is unclear how much that will help prevent getting myeloma.
I am t(4;14), del13q34. My FISH test says "positive for three copies of TP53." My oncologist says I am 17p del. Is that really a deletion or an addition?
Dr. Cowan answered: I would have to review the report to be sure, but 3 copies of TP53 would not be a deletion, it sounds like an extra copy.
Is monosomy 13 considered high-risk in the absence of other high-risk features or when coupled only with standard-risk, such as t(11;14)?
Dr. Cowan answered: I would not consider an isolated monosomy 13 to be high-risk.
What is the prognostic outlook for del1p and t(11;14)?
Dr. Holstein answered: We are still trying to detemine the importance of del1p. Some studies have suggested it may be associated with high-risk disease but at this point it is typically not considered a traditional high-risk feature. t(11;14) is considered standard-risk but the importance with that abnormality is particular sensitivity to venetoclax which is currently under investigation.
I was told that I was high risk but not because of the genetics. My FISH results were normal. The risk came from not responding to the novel drugs, like daratumumab, carfilzomib or bortezomib. Only melphalan has been effective in knocking the myeloma down. Lenalidomide seems to work for maintenance. Could you comment on this form of risk due to resistance to the drugs?
Dr. Cowan answered: Your story underscores how complicated risk assessment is in myeloma. I agree that having resistance or lack of benefit from the drugs mentioned could be considered high-risk. Similar to the data Dr Holstein mentioned regarding early relapse after autologous transplant - resistance or early relapse after use of our best drugs.
I have t(4;14), was treated with six cycles of VRd, had ASCT in June 2019, and on Velcade every other week and remain in stringent complete response. Last bone marrow showed no t(4:14). Should I remain on Velcade and am I still considered high risk?
Dr. Hari answered: I would consider staying on for at least one more year, if you have no side effects, but would definitely recommend an MRD test now and one year later and if MRD- , consider coming off treatment.
Tests, Staging, Prognosis
If FISH was done more than three years ago and the myeloma was smoldering until recently, given that the quality of the FISH results may vary, does it make sense to repeat the FISH now as we approach therapy?
Dr. Cowan answered: Yes, it would make sense to repeat FISH, especially if treatment is being considered soon.
I am 47 and was diagnosed with myeloma about 2 years ago. I have been treated with Revlimid combinations, ASCT was discussed, and remains on the chart. What I heard today is that staying on Revlimid may make stem collection impossible. Are there any triggers or indicators I need to be monitoring when my blood work is done.
Dr. Cowan answered: I think this is reasonable, we will often collect after three-to-four cycles to avoid issues with stem cell collection that we can see with prolonged lenalidomide use.
Risk and Transplantation
My family member received eight cycles of VRd and then received an ASCT. After transplant she was started on Revlimid maintenance. One of the studies Dr. Libby cited had patients receive an additional two cycles of VRd post ASCT before going on Revlimid maintenance. Is my family member at a disadvantage because they didn't receive additional cycles of VRd before going on maintenance? Should I inquire about my family member receiving the additional cycles of VRd now? They have been on maintenance for the past month. They received their transplant in July 2020.
Dr. Holstein answered: As being discussed right now, addition of VRd consolidation post-transplant didn't improve outcomes after transplant in the STaMINA trial. I would not recommend VRd consolidation and think lenalidomide maintenance is the standard of care.
Can one's risk factor change after an ASCT?
Dr. Cowan answered: Yes, we can see "secondary" high-risk changes, like the development of a del17p, after a stem cell transplant.
Can risk change from high-risk to something more manageable post-ASCT?
Dr. Cowan answered: It is possible that after a transplant we could no longer detect the high-risk change, but I would still manage the patient as high-risk if those changes were present at diagnosis.
My ASCT was six years ago. I tested MRD- three years ago, stopped maintenance, and have not tested since. Quarterly blood work still good. If I was high risk del17p before ASCT, am I still high risk?
Dr. Cowan answered: You've beat the odds - excellent! Not all del17p are the same. Your story underscores how complicated defining high-risk myeloma can be.
Can that risk factor go down to standard risk after a ASCT?
Dr. Holstein answered: We typically don't think of risk changing from high-risk to standard-risk from a cytogenetic perspective. If a deep response is achieved then it is quite likely that the original abnormalities can't be detected at that time, however we know that there are still cells remaining that have those abnormalities. On the flip side, sometimes over the course of the disease, a standard-risk myeloma can evolve to have new abnormalities (i.e., new del17p) which would be associated with high-risk disease. What we really want is to be able to develop therapies that allow patients with high-risk disease to have the same survival as patients with standard-risk disease.
Is it possible to collect cells for second transplant after first transplant and also after having taken Revlimid for two years?
Dr. Holstein answered: I think the vast majority of transplant centers typically collect enough cells for two transplants. However, there are occasions where a collection needs to occur again at a later date. In general, the more therapies that a patient has received, the more difficult it is to collect the stem cells.
I have high risk myeloma, t(4;14), and del13q14 and delq34. I had an ASCT and relapsed after two years while on Revlimid maintenance. I had collected 23 million stem cells and 13 million are stored. I am on pomalidomide and dexamethasone (Pd) now. I asked about having another ASCT. My oncologist said the next transplant generally buys only half the time of the first. Is that true?
Dr. Hari answered: Generally true that the time you get is less than the first time around. However, if you do MRD directed therapy and three drug maintenance, you could hope to overcome that. Given your early relapse you need to be on three or four drug therapy even PRIOR to second transplant. Pd alone is weak for a person who relapsed on Revlimid maintenance.
If you have had two transplants (auto/allo) and quite a bit of melphalan, could you still be eligible for CAR-T cell therapy in the future?
Dr. Fero answered: The auto uses melphalan, allo does not. You may or not be elligible for CAR-T depending on the CAR-T trial rules.
Dr. Hari answered: Allo transplant by itself does not exclude CAR T.
Maintenance
I was detected with myeloma in March 2017 and had a good response of MRD- after three cycles of VRd but had terrible neuropathy. Also had ASCT and Revlimid maintenance which became MRD+ and a minor biochemical relapse after 2 1/2 years, followed by eight cycles of KRd and MRD- now. Shall I continue with reduced dosage of Kyprolis twice a month as maintenance as there is not much data maintenance and can't take Velcade due to neuropathy and Ninlaro isn't available in my country?
Dr. Cowan answered: I think continuing on carfilzomib (Kyprolis ®) maintenance at the schedule mentioned seems reasonable, and is what I have done in practice.
Do you recommend any supplements to be taken with induction VRd?
Dr. Cowan answered: The only supportive care I would recommend is acyclovir for prevention of shingles, and anti-thrombotic therapy for prevention of VTE.
How long would you give Revlimid maintenance after a stem cell transplant? Is there a point where remission becomes unlikely?
Dr. Cowan answered: I would usually recommend continuing Revlimid maintenance until intolerance or progression.
Is there ever a scenario where you would choose no maintenance treatment after ASCT?
Dr. Hari answered: Almost never these days.
What about Pomalyst as a maintenance therapy post transplant?
Dr. Cowan answered: Pomalyst is a reasonable option for maintenance post-transplant. I would use this if lenalidomide was not an option (progressed on or intolerant of).
Myeloma and Other Diseases
Is there a relationship between amyloidosis and myeloma and does amyloidosis imply high-risk?
Dr. Cowan answered: No, not necessarily; 15-20% of patients with myeloma will also have amyloidosis, though it is not always clinically relevant.
Is extramedulary disease the same thing as having a plasmacytoma?
Dr. Cowan answered: Not necessarily. One can have an osseous (bone-based) plasmacytoma. Extramedullary just refers to the site of the plasmacytoma.
Side Effects
I was diagonised in July, 2020 and am on VRd. Are the leg pains I'm experiencing due to the treatment or might be other reasons?
Dr. Hari answered: Not necessarily from chemo, could be neuropathy from velcade, cramps from Revlimid or another cause. Would definitely ask your doctor to investigate.
What factors inform use of KRd versus VRd for choice of induction therapy? I s the risk of neuropathy side effects significantly different?
Dr. Cowan answered: I think side effect profile is very reasonable to consider when examining options for induction. Neuropathy is much more common with VRd as compared with KRd.
I just started Blenrep for my relapsed/refractory myeloma and had the second infusion two days ago. I have developed visual acuity issues, since the second treatment. It's like reduced pixels so things are less clear. Is this going to be an ongoing issue or is it time-limited and/or cumulative?
Dr. Hari answered: Generally it gets better with delaying therapy. The recommendation is to delay next dose until your eyes recover.
Thanks to our Round Table sponsors

.

.


.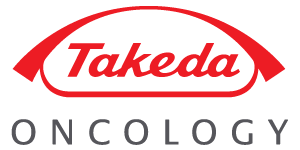 .

.