MCRT Webcast: Fixing Disparities in Myeloma — The Key to Unlock Cures for All?
People with sub-Saharan African ancestry have more than twice the risk of being diagnosed with myeloma than any other population. According to the most recent National Cancer Institute statistics, rates of new myeloma cases per 100,000 in Black males and females are 16.5% and 12%, respectively. These proportions are significantly higher than those of whites (8.2/5), Hispanics (8.2/5.7), Asian/Pacific Islanders (5/3.2) and Native Americans (6.7/5).
Recent research suggests there may be genetic factors that help explain these discrepancies. Other considerations to explain these disparities include access to health care (and specialists), socioeconomics, culture, and history. After decades of recognizing these facts with little action, significant initiatives are underway and in planning to understand why. These include medical research projects, bioinformatics studies, concerted actions to include more Blacks in clinical trials, social media and community education outreach, and general agreement among all stakeholders that fairness and equity must be high priorities in health care delivery.
More bluntly, understanding why disparities exist and doing substantive things to address them may well be the keys to discovering cures for all myeloma patients. And to do so, all members of the myeloma community must be engaged in these issues if we are to be successful.
Drs. Michael Bauer (University of Arkansas), Brandon Blue (Moffitt Cancer Center), Nicole Gormley (U.S. Food & Drug Administration), Catherine Marinac (Dana-Farber Cancer Institute), Gareth Morgan (New York University) and Pritesh Patel (University of Illinois at Chicago) engaged in a robust discussion on health disparities in myeloma in the MCRT webcast on Saturday, February 27:
Moderated Discussion
Introduction of panelists
3:30 - Question 1: According to the most recent NCI SEER statistics, the average incidence rate of myeloma in the general population is 8.8 per 100,000 among all males and 5.7 per 100,000 among all females. Those rates are slightly lower in whites but are 16.5 and 12 per 100,000 in Black males and females, respectively. Can you explain to our audience what these numbers mean and how they should interpret them? For example, who do the 100,000 in these numbers represent? Do these rates also apply to MGUS and smoldering myeloma?

4:30 - Dr. Blue: Explanation of myeloma incidence statistics.
7:21 - Dr. Marinac: Three percent of population over age of 50 seem to have low level of protein that can manifest into myeloma. Understanding prevalence of smoldering and active myeloma is difficult to know with precision.
8:46 - Dr. Blue: How most people learn about their diagnosis.
9:27 - Dr. Morgan: Question about how of if pre-malignant phase is earlier for African Americans as compared to caucasians needs to be studied. Some theorize that immune systems of African Americans may be different.

11:21 - Question 2: Of the many innovations in cancer treatment in the past 15 years, one has been the birth of bioinformatics and its integration in research. Dr. Bauer, can you explain in lay terms what bioinformatics is, how it assists research, and if it factors into treatment decisions? And based on your experience, how can bioinformatics help in addressing racial disparities and myeloma research in general?

11:51 - Dr. Bauer: Defining bioinformatics, how it impacts patient treatment decisions, and how it helps identify patterns in patient populations.
14:20 - Dr. Morgan: How bioinformatics can be used to identify the microbiome and genetics. It's not just about genes alone, it's about you and your environment.
15:29 - Dr. Blue: Because of the relatively rarity of myeloma, bioinformatics are essential to find cures and causes of the disease.
17:29 - Dr. Gormley: Diversity in data bases is essential to determine why different subpopulations have differing disease characteristics.
19:00 - Dr. Blue: "It's the age old question: Is it nature or nurture?"
19:07 - Dr. Morgan: HealthTree Cure Hub helps provide diverse data that is essential to answer big questions about myeloma. Patients can help greatly by sharing data.

20:24 - Question 3: Dr. Patel, you almost exclusively treat minority patients from central Chicago. Can you explain some of your patients' experiences about diagnosis, treatment, and access to the latest medications and procedures? How are their experiences different as compared to, for example, patients who have ready access to good insurance, ready transportation, and technology?

20:44 - Dr. Patel: Large studies have demonstrated that Black patients, as a population, have worse outcomes as compared to other populations, but given equal access and treatment, they do as well or better. Discussion of barriers and the need for social justice and fairness.
23:30 - Dr. Blue: Social determinants of health create disparities in all disease groups, it is bigger than myeloma alone.
24:25 - Dr. Patel: It is a system wide issue, it has been extensively documented and action needed more than new studies.
25:44 - Dr. Marinac: "It's time to stop measuring and making sure we can do what we can to equalize access."
26:24 - Dr. Blue: Implementation science is needed to see if projects work and then scale them.
27:20 - Dr. Morgan: Bioinformatics can look at large data sets in small populations studies with a high level of depth.
28:30 - Dr. Patel: Medical and patient communities must make this a high priority given the amount of data we already have.

29:49 - Question 4: Dr. Marinac, you co-lead the PROMISE Study, which seeks to screen 50,000 individuals with high-risk disease and their first-degree relatives who are ages 40-75 to understand progression in myeloma. The study has a particular focus on African Americans. Who is considered to be African American—is it self-reported? Why focus on this population? What do participants have to do? Have any family members been diagnosed with myeloma after submitting a sample, and if yes, how do you inform them and is there any support provided for them?

30:34 - Dr. Marinac: Explanation of the PROMISE Study and how they assist patients who participate.
34:08 - Dr. Blue: Moffitt Cancer Center partners with the PROMISE Study, which helps to be proactive with patient care, a possible "game changer."
35:20 - Dr. Patel: Design of PROMISE Study addresses barriers to care like trust, cost, and lack of access with consistency.
36:29 - Dr. Marinac: Online platform, mailing, and use of local resources is a model of possibly changing clinical trials in the future.
37:29 - Dr. Patel: "We can't underestimate how important lack of access is."
38:04 - Dr. Bauer: Outreach in communities is important way of building trust.
38:52 - Dr. Patel: Building trust is an ongoing process built on relationships.
39:31 - Dr. Blue: Onus is on medical communities to build trust.

40:45 - Question 5: Opportunities that come with reducing and eliminating racial disparities in cancer research and treatment has led to initiation of many groundbreaking research ideas, none more so than Dr. Morgan's idea to study how myeloma evolves in Black patients over time by refining and using a new technology called mutographs. What are mutographs and how may they be used in the future?

41:09 - Dr. Morgan: When comparing whole genome sequences over time, mutographs can help calculate when the changes in the genome occur comparing the beginning of disease as it progresses within specific populations. Focus of study will be African Americans with smoldering myeloma.
45:35 - Dr. Blue: "African American is such a potpourri of different backgrounds."
46:45 - Dr. Morgan: Study will use admixture scores to determine the exact genetic background of each patient, enabling researchers to determine geographic origins of ancestral genetics.

47:43 -Question 6: The FDA and its Center for Drug Evaluation and Research, known as CDER, is arguably the most important agency to patients of all diseases that few have ever heard about. Dr. Gormley, all myeloma drug approvals come through your office. Can you give us an idea of why it is important to have data on differing patient populations? Do you have strategies to include patients who might lack access to information and communications technology? And how do you work with institutions to drive innovative research, especially with respect to addressing disparities?

48:25 - Dr. Gormley: The FDA approves drugs for all Americans, data from diverse populations (minorities, age, fitness, rural/urban, etc.) is essential. Explanation of process and factors needed to make decisions on broad-based studies. Programs designed to address disparities are high priorities.
53:45 - Dr. Morgan: How are studies from, for example, Eastern European or Asian nations, which are not necessarily representative of American patient populations' treatments or genetic makeup, interpreted by the FDA?
54:14 - Dr. Gormley: Clinical trials are often conducted globally, often not enough U.S. participation, so FDA must balance interests and not hold up approvals, sometimes post-marketing (post approval) studies are required. Enrollment of more diverse populations might even speed up drug development process.
57:00 - Dr. Patel: Would the process be quicker if sponsors (pharmaceutical companies) were mandated to include a certain number of minorities?
57:35 - Dr. Gormley: This would require authority to be given by congressional action. Sponsors have been very cooperative to increase minority participation in clinical trials.

59:16 - Question 7: Why should people who are not affected or don't think they are affected by disparities issues care about them?

59:46 - Dr. Patel: Everyone is affected by disparities because in affects everyone's myeloma. Ultimately, we should all want fairness and equity.
1:00:48 - Dr. Blue: Disparities can be defined in a number of ways, but if we know a particular group is having a hard time, we should find ways of addressing it.
1:01:56 - Dr. Morgan: "The more the diversity, the better the science, the better the drug development."
Audience Questions & Answers
0:22 - Re: Patient who is African/British diagnosed with plasmacytoma which is affecting femur, which was surgically treated, and now has plasmacytomas in breast bone. Are multiple plasmacytomas the same as multiple myeloma?
1:44 - Are vitamin D insufficiencies more prevalent in African Americans and, if yes, have there been studies relating this to a higher prevalence of myeloma in African Americans?
4:26 - Re: 65 year old Black female diagnosed with smoldering myeloma in 2015 became active in 2019 who has peripheral neuropathy: Is there higher incidence of peripheral neuropathy in the Black population and are there any recommended treatment changes to treat it?
6:05 - Myeloma tends to present at a younger age in African Americans and tends to be less aggressive. Are there reasons for this and do African Americans have better survival rates?
13:06 - Can you explain admixture score a little more?
15:08 - How can support groups attract more minority patients to join?
19:07 - Are there any studies about the history of a person's exposure to chemicals in, for example, employment in industries? And are there statistical differences between Blacks and Whites of being exposed to chemicals?
20:21 - Are there physical issues that would prevent an African American patient from having a transplant and are there other and affordable options for those who are not eligible for transplant?
25:15 - What can institutions do to help reduce disparities? And what can the Myeloma Crowd, as an advocacy organization do?
27:20 - How should a patient advocate to have sedation when having a bone marrow biopsy?
Thanks to our Round Table sponsors

.

.

.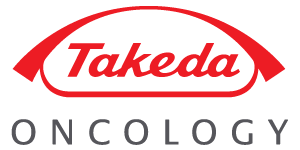 .

.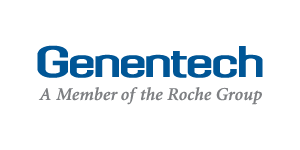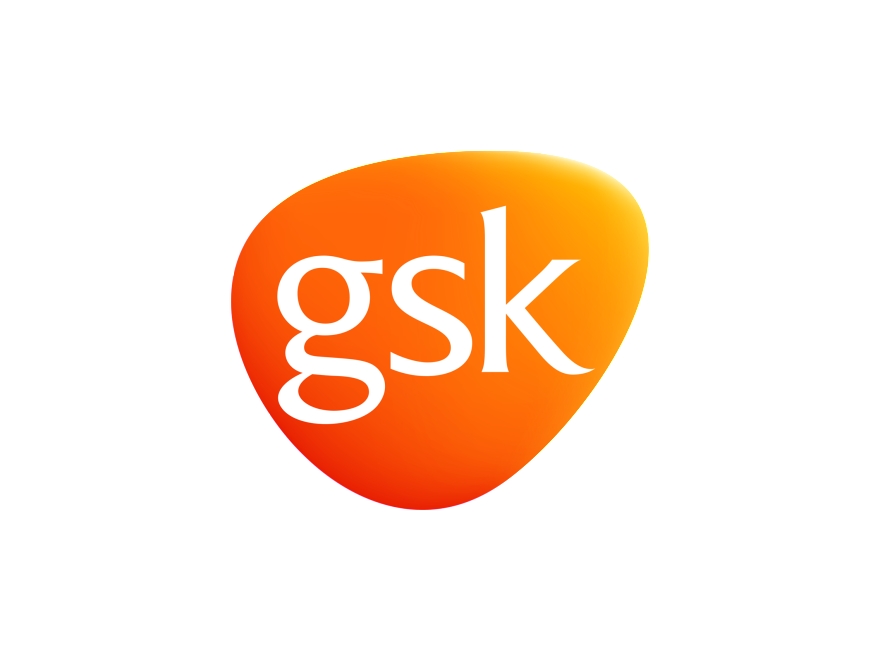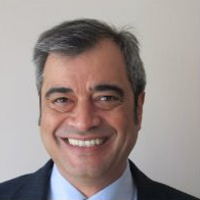 about the author
Greg Brozeit
Greg Brozeit has been with the HealthTree Foundation since 2015 when he began volunteering for the Myeloma Crowd. Prior to that he worked with Dr. Bart Barlogie and the International Myeloma Foundation, inaugurating many myeloma patient advocacy and education programs.
Thanks to our HealthTree Community for Multiple Myeloma Sponsors: