Three American-based myeloma specialists discuss the latest trends and studies in part two of the Myeloma Crowd Round Table Webcast on the highlights of the annual meetings of the American Society of Clinical Oncology (ASCO) and the European Hematology Association (EHA) held on June 26, 2021. The previous post featured the observations of three European-based experts.
In this session, Drs. Morie Gertz (Mayo Clinic), Faith Davies (Perlmutter Cancer Center, New York University) and Craig Hofmeister, (Winship Cancer Institute, Emory University) discuss a range of topics including new therapies, bispecifics, how to define high-risk disease, real world data, bone disease, AL amyloidosis and a number of other topics in myeloma research and treatment.
Morie Gertz, MD, MACP, Mayo Clinic, Rochester, MN: Selinexor, Daratumumab, and Bispecific constructs
Addressing issue raised in morning session re: patient with MGUS who has multiple unexplained symptoms

Too often physicians monitor for the presence of CRAB criteria and neglect considering AL amyloidosis as a possible diagnosis
Important to go to specialty clinic that has experience with both

When a new medication is introduced, physicians often have difficulty in finding the optimal dosing

Thalidomide is a good example; when it was first being used, doses as high as 800 mg were being administered
Similar experiences with Velcade and Revilimid

Selinexor (XPOVIO ®), an oral medication with a mechanism of action that is completely different from other myeloma therapies

When first approved it was difficult to use because of the side effect profile (appetite loss, nausea, weight loss) causing experts to shy away from use
Recent studies show that using selinexor with lower doses and in combination with other therapies
Lower selinexor doses of 80-60 mg once a week improved efficacy of drugs used in combination without a major increase in side effects

Maintenance therapy

In the U.S., standard practice is usually low doses of Revlimid taken regularly
More studies looking a two-drug vs. one-drug maintenance
Clinical trials are comparing combinations with ixazomib (Ninlaro ®), daratumumab (DARZALEX ®), and carfilzomib (Kyprolis ®)
Combinations are likely to have more side effects
Keep an eye of future trials

Bispecifics are next in a long line of immunotherapies

Allogeneic stem cell transplants and alpha interferon
CAR T therapy reconstructs proteins and redirect them to myeloma cells, needs chemotherapy during therapy administration
Bispecifics are proteins with two binding sites, one to the T cell, one to the myeloma cell, allowing T cell to kill myeloma cell
High response rate in heavily treated patient population has shown across the board in various bispecific therapy studies
Advantages compared to CAR T include: no need for specialty center, don't have to be custom constructed; no need for chemotherapy during administration; no need for chemotherapy to prevent rejection of antibodies
All ASCO reports demonstrated that they were highly active with low side effect profile
Faith Davies, MD, MBBCh, MRCP, MD, FRCPath, Perlmutter Cancer Center, New York University, New York, NY: Emerging Concepts in Treating High-Risk Disease
What is high-risk myeloma?

Definitions are changing often and current tests may be inadequate
Factors related to high-risk: renal failure, frailty, poor response to therapy
Other risk factors include circulating plasma cells, number and size of lesions, extra-medullary disease
Using genetic marker information, although not all markers are always considered to be high-risk
Need for clinical trials that separate out high-risk patients, personalize treatment

How do clinical trials relate to the every day patient?

Most clinical trials have an average of 16 entry criteria, a number of barriers
Low participation rates put more emphasis on real world data
Easier for patients to understand "How does this affect me?"
Health Tree Cure Hub is an excellent way to add and benefit from real world data
Craig Hofmeister, MD, MPH, Winship Cancer Institute, Emory University, Atlanta, GA: Myeloma Bone Disease (iTiMM trial) - the good, the bad, the bogus
Detecting myeloma bone disease

CASSIOPET study used PET scans to detect bone disease
20% of PET status tests are negative, PET-CT "is not be all and end all", which may miss as much as 10% of lytic lesions
Whole body (WB) MRI is more sensitive at detecting bone disease than PET-CT
Low dose CT is reasonable way to look lytic lesions

ANDROMEDA trial comparing addition of daratumumab subcutaneous to treatments without it in AL amyloidosis

Standard for AL amyloidosis is to focus on normalizing light chains over transplant
Organ dysfunction in AL amyloidosis makes taking Revlimid difficult
Shows transplant may not be best first option for AL amyloidosis patients

What kind of precautions should I take as a patient?

Speak up to your physicians or nurses
No food precautions, eat healthy

Considerations when a myeloma patient can take off the mask

Are people around you sick?
Have you taken dexamethasone in last 30 days or had transplant in past 6 months
Do you have any circulating COVID antibodies?
Audience Questions & Answers
0:22 - Do we know the efficacy of (COVID) vaccines in myeloma patients?
4:50 - If one has a sufficient COVID antibody level, should one still get a vaccine?
6:40 - Is 1q Gain the same as 1q amp? When is it high risk? What does 1q Gain do genetically?
9:53 - Is it common for high-risk disease to have more than one mutation?
11:03 - If one's myeloma is resistant to RVd and Dara-Pd, what should one consider?
17:00 - What are the pros and cons of bispecifics vs. CAR T?
22:54 - When one is newly diagnosed and has to wait a certain number of weeks to see a specialist, should the patient just start on RVd?
29:04 - When do you expect CAR T will be available for newly diagnosed myeloma?
30:03 - Is it true that 25% of myeloma patients will also be diagnosed with amyloidosis?
31:39 - Looking into the future, considering personalized medicine and immunotherapy, where to do you see them converging in the future?
Questions Answered in Chat Forum
What is remission?
Dr. Gertz answered: A major reduction in the myeloma protein levels.
What three tests should have before any treatments begin?
Dr. Hofmeister answered: I think the three tests should include myeloma labs, staging blood tests (b2 microglobulin, albumin, and LDH) as well as fluorescent in-situ hybridization [FISH] panel of the bone marrow or any other biopsy. I don't think karyotype from the bone marrow adds much other than making the whole procedure more expensive. I also don't think a gene expressin profile (GEP) adds much either unless it is done for research and hence at no cost to the patient.
What real world evidence was presented for myeloma patients getting the COVID vaccine?
Dr. Davies answered: The conclusions were that all patients should get vaccinated but the presence of a response to the vaccine was lower in those patients receiving anti-CD38 or BCMA antibodies.
Is it now standard for a newly diagnosed patient to be included in a clinical trial at an American myeloma? Is that always a good idea for the patient?
Dr. Davies answered: Good question. Less that 10% of patients are in clinical trials. Often entering a clinical trial is a good thing but not correct for all patients, and sometimes patients have other conditions that mean they can take part
How should one decide about stopping Revlimid?
Dr. Hofmeister answered: Jenny has a nice post on this. The goal is to balance the risks & benefits of Revlimid, which is not always as obvious as it sounds. I think about pulling patients off maintenance whose myeloma is under very good control, such as a stringent complete remission (sCR). Here's the post: https://www.myelomacrowd.org/staying-on-myeloma-therapy-how-long-and-which-drugs/.
Can you explain why many oncologist rely on light chain levels and what are very high levels?
Dr. Davies answered: I suspect every oncologist has a different level they consider high! The level has to be considered in the context of other things going on (especially kidney function) as well as how quickly it is going up or down.
As so many patients are living longer often with Revlimid as maintenance, has there been increased incidence of secondary malignancies related to Revlimid?
Dr. Davies answered: The incidence is about the same as those seen in the original clinical trials. It definitely hasn't exploded. The risk/benefit still supports Revlimid's use. Given patients are living longer it is important to make sure that patients keep up with their regular health screening - both cancer specific ones (colonoscopy, mamograms, prostate, etc.) as well as general health (blood pressure, cholesterol, etc.).
Are we moving towards any maintenance after CAR T, especially if there are indications that one may be relapsing? If yes, what's being used and how effective it has been?
Dr. Hofmeister answered: I know those clinical trials are enrolling and I haven't seen any patient level data yet. Pre-clinically, this makes sense, but that's just the laboratory and not the clinic.
If one has relapsed on pomalidomide, does it make sense to try selinexor with Pd? What about other combos like Rd if you've relapsed on Revlmid?
Dr. Hofmeister answered: Data presented at ASH2020 demonstrated 30% chance of response even in patients that were not sensitive to pomalidomide despite using relatively low dose selinexor at 60 mg weekly.
If one has had many treatments, has a t(11;14), what do you think of venetoclax for the next regimen? Should it be combined with another drug besides a steroid?
Dr. Hofmeister answered: I think venetoclax plus dexamethasone is a good regimen to consider. The big problem is that it is not usually commercially available as second line treatment. There are certainly clinical trials available and I would head to www.sparkcures.com to find a myeloma clinical trial specific for t(11;14).
What can be done for fractures?
Dr. Davies answered: Its difficult to treat fractures that have already formed and so we usually let them heall naturally. It is important to stop new ones forming with bisphosphonates (like zometa). Sometimes cement can be put into vertebrae fractures.
Do you recommend MRD diagnostics after autologous stem cell transplant in addition to the regular blood work to look at proteins and light chains?
Dr. Gertz answered: We do post-transplant MRD testing at Mayo.
Re: an Indian patient who has tried all the available treatments and does not have access to novel therapies.
Dr. Gertz answered: Have cyclophosphamide or bendamustine been tried?
Thanks to our Round Table sponsors

.

.

.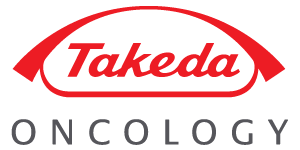 .

.