MCRT Review: Charlotte, NC – April 14, 2018
On April 14, 2018, a Myeloma Crowd Round Table meeting was held in Charlotte, NC featuring three myeloma experts, including:
Dr. Adam Cohen, Abramson Cancer Center, University of Pennsylvania
Dr. Peter Voorhees, Levine Cancer Institute, Charlotte, NC
Dr. Saad Usmani, Levine Cancer Institute, Charlotte, NC
Peter Voorhees, MD: Understanding Your Multiple Myeloma Genetics
The genetics of multiple myeloma is very complex and has implications for the personalized treatment of the disease and disease prognosis. Dr. Voorhees explains the different genetic abnormalities that occur in myeloma and how we can approach treatment with these in mind.
Saad Usmani, MD: How Do We Assess Multiple Myeloma Response in 2018?
If you get what you measure, how do we measure response to treatments? Dr. Usmani explains the evolving standards to measure disease response and what insights this gives to effective treatment.
Adam Cohen, MD: Treating Newly-Diagnosed Multiple Myeloma Patients
Dr. Cohen gives an overview for how treatment is approached to new myeloma patients in 2018 and explains the general principles for each step of the treatment process.

Expert Panel Q&A: Multiple Myeloma (Morning Session)
0:11 Do the CAR-T cell trials mentioned in the presentations include high-risk patients?
0:24 In the 2009 IMF VRD study, after stem cell they did VRD two more cycles which is not typical. How do they know whether it was the stem cells or the treatment that made a difference?
02:43 In your talks you explained the importance of getting bone biopsies from multiple areas of the body. But what about patients who don't have lesions?
4:24 In your talks you explained the importance of getting bone biopsies from multiple areas of the body. But what about patients who don't have lesions?
09:29 What are the pros and cons of starting on maintenance, taking a break, and getting back on?
11:13 Is pomalidomide an equal substitute for lenalidomide?
12:20 Am I eligible for a CAR-T trial after receiving an allo and autotransplant?
12:58 Are there studies about the contributing factors from a lifestyle that causes multiple myeloma?
15:41 What about an integrative approach - e.g. building the immune system with diet and incorporating cannabis?
18:28 Can you clarify how and when next-gen genetic sequencing and GEP testing will be used?
20:44 How does the depth of response affect the benefits of maintenance therapy?
24:30 Are there data showing that a second stem cell transplant should be done?
25:30 You've mentioned post-auto transplant therapies, what about post-allo transplant?
27:57 Why do some of these trials use rev/dex in the control group when we know that rev/dex/Velcade is better?
Saad Usmani, MD: Role for Precision Medicine in Multiple Myeloma
Precision medicine, the ability to tailor treatment to each patient, is a hot topic in cancer treatment. Dr. Usmani explains how new and emerging technologies are helping to match the right medicines to the right patient at the right time.
Peter Voorhees, MD: Approach to the Patient with Relapsed/Refractory Multiple Myeloma
Dr. Voorhees talks about the treatment of early relapse and late relapse myeloma, emerging therapies, and guidelines for how to approach treatment of relapsed disease.
Adam Cohen, MD: Immunotherapy for Multiple Myeloma
Cancer grows by subverting the immune system and can even turn the body against itself. Dr. Cohen teaches how decades of research into how the immune system targets cancer is leading to treatments that target the immune system.
Expert Panel Q&A: Multiple Myeloma (Afternoon Session)
0:11 Have you done any research on fasting to alleviate the side effects of chemotherapy in myeloma? (USC did a study on this in other cancers)
0:41 Are there studies on multiple myeloma being present in both sides of the family and increased risk in their descendants?
02:43 What happens in tumor lysis syndrome?
03:18 When will CAR-T cells be in clinical trials?
04:01 How do myeloma and myeloma treatment affect the kidneys?
06:15 Can stem cells already removed and stored be used for CAR-T cells?
06:39 If a CAR-T patient relapses would they be treated with CAR-T again but with a different target?
07:17 When do you see CAR-T trials moving to 1st or 2nd line patients?
07:51 Does your work with CAR-T cells support the idea of myeloma stem cells?
09:37 Is anyone seeing neutralizing antibodies with the CARs to the infusions?
Thanks to our Sponsors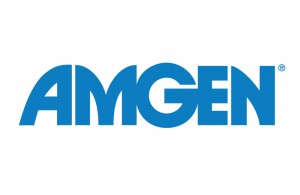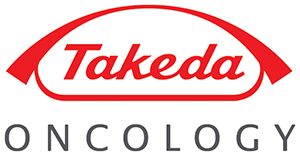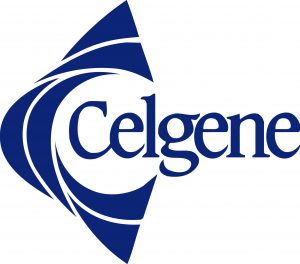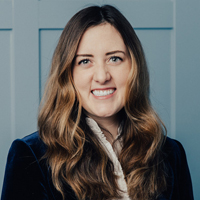 about the author
Allyse Shumway
MyelomaCrowd Editorial Contributor. Daughter to a parent with cancer.
Thanks to our HealthTree Community for Multiple Myeloma Sponsors: