MCRI: Patient-Driven Promise On Finding Cures & Treatments
BY GREG BROZEIT Spring is the season of planting in hope and anticipation of rewarding harvests. So it was fitting that the Myeloma Crowd Radio interviews with the ten finalists of the Myeloma Crowd Research Initiative (MCRI) took place in spring. To understand the potential these seeds hold, take some time to listen (and re-listen) to the archived interviews or read (and re-read) the transcripts on The Myeloma Crowd website. What you will find is an unprecedented set of in-depth conversations led by myeloma patients for the benefit of myeloma patients. The MCRI interviews are about more than current drugs, therapies or clinical trials. They look beyond the horizon to figure out which paths should be chosen to reach unknown, hopeful destinations. Mostly, they are reports to you, the myeloma community, as potential shareholders in a unique, growing endeavor. A perusal of the MCRI finalists indicates the legitimacy of the competition: established researchers and clinicians known to most veterans of the myeloma community; a strong selection of the brightest young minds who will lead the next generation; and new players who are forging paths never taken before. These include:
Genetically modifying white blood CAR T cells to target different proteins that foster growth of myeloma cells.
Fixing the deletion in chromosome 17p to protect the p53 gene, also known as "the defender of the genome."
Modifying T cells to eliminate the graft vs. host effects of allogeneic transplants, which would make this therapy accessible to more patients.
Determining why minimal residual disease (MRD) has differing effects on patients with high-risk as compared to low-risk disease.
Personalizing immunotherapy with modified T cells to target hundreds of cells responsible for tumor growth.
Targeting translocations chromosome 14, which makes immunoglobulin, with newly discovered antibodies.
Preventing modification of a protein that causes patients to become resistant to chemotherapy.
Creating personal mouse replicas to mimic each individual patient's disease to determine the best drug treatments and sequencing.
Engineering white blood CAR T cells to boost the immune system to fight off myeloma more effectively.
Overcoming barriers in vaccine therapy to work more effectively in high-risk disease and relapsed/refractory myeloma patients.
The soil is almost ready for the next growing phase. Now is the time to select the right seeds, although "right" might not be the best term. As the eleven-plus hours of interviews and the transcripts prove, all the seeds are full of promise. The tragedy is that we don't yet have fields big enough to sow them all…at least not yet. The MCRI's ultimate goal is not mirror the current process of research activity largely guided by large academic research groups or the National Institutes of Health. It is about creating support for complex research based on relatively newly available genomic information. It is also about reporting directly to patients and actively asking for their input and opinions at every stage of the process. It will address meaningful topics like quality of life in trials, access to healthcare for those not in major centers, and supportive services. Patients are interested in personalized treatments, in understanding the immediate relevance of discoveries and potential therapies, and knowing if and when they will be made available. The MCRI process is about creating consumer-driven models for future research. As shareholders in this venture, YOU must be able to make informed decisions to invest in ideas YOU want to see developed. Myeloma Crowd Radio interviews are conducted at a level that YOU can understand. The Myeloma Crowd will be reporting back to patients through patient forums, not just at professional meetings like ASH. YOU will be included in the experience with the hope that the relationships that will develop and be sustained will create new measures of accountability. One commentator on the MCRI interviews wrote, "I think Jenny's interviews are delivering an almost unbelievable service to MM patients." I couldn't agree more, but YOU are needed to make it more than a service. I wrote in previous posts about how myeloma patients have established a tradition of be active agents of change, challenges to funding research, the innovative approach of The Myeloma Crowd, and how research in rare disease "trickles up" to benefit larger disease populations. Taken together with the discussion in this post, I believe all add up to compelling reasons why The Myeloma Crowd and MCRI will become legitimate contributions to not just the myeloma community, but to cancer patients everywhere. YOU, your friends, families, and communities are essential to nourish the crowdfunding seeds being planted by MCRI. The questions are: how many seeds can WE plant together and how can we make their bounty multiply? The eventual harvest may make this a spring to remember. To learn more about the MCRI click here. To create a fundraising page, click here.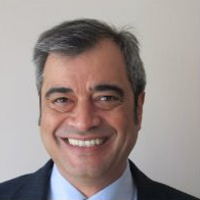 about the author
Greg Brozeit
Greg Brozeit has been with the HealthTree Foundation since 2015 when he began volunteering for the Myeloma Crowd. Prior to that he worked with Dr. Bart Barlogie and the International Myeloma Foundation, inaugurating many myeloma patient advocacy and education programs.
More on Life With Myeloma
Thanks to our HealthTree Community for Multiple Myeloma Sponsors: