MCRI Day 1 Challenge: Learn About Multiple Myeloma
The MCRI Day 1 Challenge
Here's today's challenge: Watch the video and read the page "What is Multiple Myeloma," and share it on social media with the hashtags #discovermyeloma #mmgenetics #curemyeloma. Then invite your friends and family to join you. Remember, you must have the hashtags to help raise money for new and promising myeloma research!
Take the MCRI Day 1 Challenge
---
What is Multiple Myeloma and Why Does it Matter if I Know?
Over 95% of people in the world have never heard of multiple myeloma, a rare blood cancer that affects approximately 26,000 patients in the US alone per year. In a 22-year long UK study, ten percent of newly diagnosed myeloma patients died within 60 days as a result of advanced renal failure and infections caused by the disease. Earlier diagnosis of multiple myeloma can save patients from bone destruction, infections, renal failure and other life-threatening complications. Early diagnosis gets patients into working treatments, giving them years of life. The MCRI 12-Day Challenge is partnering with you and thousands of other patients, caregivers, family members and friends through challenges of Education, Awareness, Service and Donations. Every day for the next 12 days, we will present daily challenges to be performed. After you perform the challenge, we're asking you to share it social media. For each share, our sponsors Takeda Oncology and Signal Genetics will donate $1 for each social media mention. This means money for myeloma research that will help you or your friend or relative get to a cure faster. So take today's challenge and then share it with as many people as possible.
---
Ways to Share on Social Media
Share This On Facebook - Copy and Paste to your Timeline:
I just read "What is multiple myeloma?" Knowing more could mean earlier detection and better care for patients. Please read, watch and SHARE! https://bit.ly/1Gs9BZ8 #discovermyeloma #mmgenetics #curemyeloma
Share This on Twitter - Copy and Paste into a Tweet:
Just read "What is Multiple Myeloma?"Learn more & extend lives by sharing! https://bit.ly/1Gs9BZ8 #discovermyeloma #mmgenetics #curemyeloma
Share Using the Time Machine Phone App
The Time Machine Phone App can help track your challenge activity. Here's how to do today's challenge:
Download the Time Machine App on your phone GET TIME MACHINE ON IOS GET TIME MACHINE ON GOOGLE PLAY
Find our campaign called "Can't Wait for a Cure, Myeloma Crowd"
Login with Facebook or Twitter. This is how you will share the actions on social media
Click on "Do This"
Click on the challenge "Learn About Multiple Myeloma." The app will walk you through the steps to share your action on social media.
Register to Hear About All Challenges
You can register to join the Myeloma Crowd MCRI 12-Day Challenge to receive daily emails about each challenge. We'll keep you up-to-date on the daily challenge, track your social media shares and tell you who won the prize of the day. Our goal is to have thousands of people taking action - patients, caregivers, siblings, grandkids, long-lost friends and anyone who knows and loves a myeloma patient!
Register
Thanks to our sponsors Takeda Oncology and Signal Genetics.


For questions about the Time Machine app or the campaign, email us at info@crowdcare.org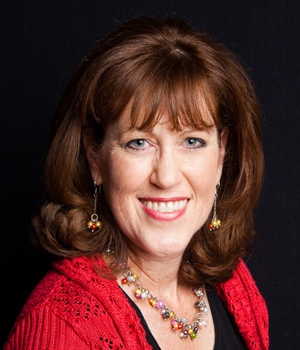 about the author
Jennifer Ahlstrom
Myeloma survivor, patient advocate, wife, mom of 6. Believer that patients can help accelerate a cure by weighing in and participating in clinical research. Founder of HealthTree Foundation (formerly Myeloma Crowd).
Thanks to our HealthTree Community for Multiple Myeloma Sponsors: