Register Today for The MCRI 12-Day Challenge: Each Social Media Share Raises Money and Awareness for Myeloma Research
We have been given a unique opportunity to get together as patients, family, friends and caregivers to raise research dollars and awareness for multiple myeloma through our social media actions.
The 12-Day MCRI Challenge will help each of us take specific actions that will directly impact our own outcome or the outcome of someone we love with multiple myeloma. Through a united team effort, the MCRI 12-Day Challenge will allows us to provide awareness, education, and important research dollars to accelerate a cure.
As the second phase of our Myeloma Crowd Research Initiative fundraising campaign, we're announcing our inaugural "Can't Wait for a Cure MCRI 12-Day Challenge," a campaign that lets YOU take action to help myeloma patients. Takeda Oncology and Signal Genetics have agreed to pay $1 for every social media impression that is associated with one of our challenges. Our goal is to reach over 50,000 impressions in 12 days. We have a short window to take advantage of this opportunity and 100% of this money goes to sponsor the two MCRI myeloma research projects.
Here's How it Works
1. Register
Starting today, you can register to join the Myeloma Crowd MCRI 12-Day Challenge. We are scheduled to start the challenges on Monday, October 26th. We'll keep you up-to-date on the daily challenge, track your social media shares and tell you who won the prize of the day. Our goal is to have thousands of people taking action - patients, caregivers, siblings, grandkids, long-lost friends and anyone who knows and loves a myeloma patient!
Register
2. Do the Daily Challenge for 12 Days
Beginning on Monday, October 26th, we will post/email a daily challenge for 12 consecutive days. The challenges are simple: read an article and share it on social media, perform a simple act of service, or learn about a key topic that could change the course of a patient's care. Do the challenge.
3. Share the Challenge on Social Media
After you've finished your daily challenge, please share the challenge link on your social media with the hashtags #discovermyeloma, #mmgenetics and #curemyeloma. Our goal is to get over 50,000 impressions by the end of the 12 days. Don't worry - once you register we'll send you a daily email with simple examples you can copy and paste into your social media to share once you've completed the challenge.
4. Help Earn Funds for Myeloma Research Through Your Actions
For each action you take, our generous sponsors, Takeda Oncology and Signal Genetics will donate $1 to the Myeloma Crowd Research Initiative. Your small and simple actions will not only educate, but will also bring tens of thousands of dollars to myeloma research!

Our host sponsor Takeda Oncology is donating tens of thousands of dollars to make these challenges meaningful for patients and research. They provide amazing support of myeloma awareness and are a world class supporter of patients and patient advocacy!

Signal Genetics is a participating sponsor and in addition to their donation amount has has granted a FREE MyPRS test ($2900 value) as one of the prizes. Fantastic!
Thanks also to iHeart Media/94.1 KODJ and Dr. Guido Tricot and Dr. Robert Orlowski for their generous donations of tickets and time for our prize locker.
5. Earn Prizes
For each challenge, we will randomly select one winner from the participants of that day's challenge. You must be registered either through the registration button above or the Time Machine phone app to be included in the raffle for this daily prize. The winner will be announced on the day following the challenge. Additional prizes are also available with the use of the app described below.
If You're Tech-Savvy
If you, your kids or grandkids are tech-savvy, you can download an app called Time Machine on your smartphone to help you track your activity. Don't do any of the challenges just yet! We are going to start them together on October 26th maximum impact. Here's how to use the app:
Download the Time Machine App on your phone
GET TIME MACHINE ON IOSGET TIME MACHINE ON GOOGLE PLAY
Find our campaign called "Can't Wait for a Cure, Myeloma Crowd"
Login with Facebook or Twitter. This is how you will share the actions on social media
Click on "Do This"
When we post the challenge, do it in the app. The app will walk you through the steps to share your action on social media.
Register Today
Join Us and Take Action Today
Please join our united voice to power up our impact and improve outcomes for myeloma patients everywhere. Please share this article with your friends and family and invite them to register and do something meaningful for patients and their families.
For questions about the Time Machine app or the campaign, email us at info@crowdcare.org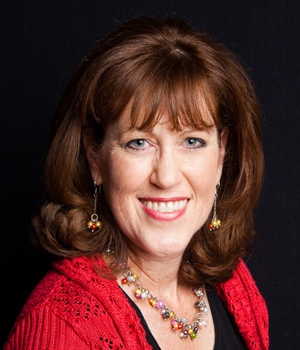 about the author
Jennifer Ahlstrom
Myeloma survivor, patient advocate, wife, mom of 6. Believer that patients can help accelerate a cure by weighing in and participating in clinical research. Founder of HealthTree Foundation (formerly Myeloma Crowd).
Thanks to our HealthTree Community for Multiple Myeloma Sponsors: