Making my mark and my myeloma clinical trial
BY SHARON HARDY I've been a consistent participant in myeloma clinical trials. In fact, if you had of asked me a month ago how I felt about a trial, this would have been my response:
This is what is going to happen in a trial….. you will receive the best possible care with state of the art equipment and labs processed in top of the line labs and every step of the way monitored by top notch doctors and specialists. For the trial I am in now, one of the following will happen: 1. I get the medication and it works. Woohoo! 2. I get the medication and it doesn't work. I am no worse off than I am right now. 3. I get the placeebo. Still no worse off than I am right now. But no matter which one of these happens, a lot of information will be gained and steps will be taken in the right direction to help not only myself but others that come behind me. And there's an added benefit to my trial: I have congestive heart disease so doctors will know if the medication is safe for patients with heart disease. I honestly don't see a downside.
As with all things in life, change happens. I still feel the same way about trials and hope to find another one again some day. My cancer has progressed and I am no longer in the trial. I have to admit I was sad leaving the trial as it provided me with so many benefits that I will miss. I am hopeful that I will be able to find another trial I can join again at a future time. When I was first diagnosed, a local oncologist sent me home telling me to make a bucket list and enjoy the time I have left. It wasn't until I found a specialist that I found out there is treatment available. Yes, the cancer is terminal, but that doesn't mean I am going to fall over and die tomorrow. With proper treatment I have a chance to buy more time. I am not fighting for my life, I am fighting for time. Time with my family, my friends, time to give back to those around me. A trial study, is what makes that possible. I always told my loved ones for many years to make a mark. Make some noise, stomp in a mud puddle, dance in the rain, make a child laugh. I don't care how you do it, just leave a mark. Wherever you go, leave it better than you arrived. So that's what I am doing. I founded a project called "gifts of love". We are up to 70 members now and we create gift boxes for cancer patients. I also make a hand-sewn quilt to go in every box. Some buy products like toothpaste, toothbrushes, or other items to donate to each box. Some make scarves or jewelry to include in each box, some donate to cover postage and supplies and some act as cheerleaders to keep us all going strong. Everyone works together as a team and we all have a part to play. And that's how a trial study works. We all have a part to play. Some can be participants, while others can donate to make it a success. My new motto I have adopted…. it's never too late to touch a person's life in a positive way.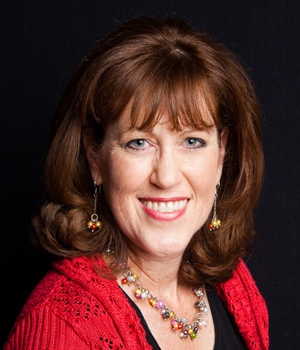 about the author
Jennifer Ahlstrom
Myeloma survivor, patient advocate, wife, mom of 6. Believer that patients can help accelerate a cure by weighing in and participating in clinical research. Founder of HealthTree Foundation (formerly Myeloma Crowd).
More on Life With Myeloma
Thanks to our HealthTree Community for Multiple Myeloma Sponsors: