Local Candidate Bill Conley Aims To Raise Funds To Cure Multiple Myeloma While Building A Stronger Community
We are excited to be featured in this month's Cancer Connections magazine (page 15). This is an excellent example of how patients and caregivers can help support the Multiple Myeloma Research Initiative (MCRI) while having fun doing it. Creative? We say yes!
Bill Conley, candidate for Lehi City Council, was campaigning one hot morning. Just weeks earlier, he had decided to walk every major neighborhood in the city before Election Day meeting residents and business owners. On this particular walk, his fiancé, Lizzy, was at Huntsman Cancer Institute for her monthly doctor's visit and labs. She was diagnosed with multiple myeloma in January 2012 and, though doing well, there is no cure. This means endless monitoring, infusions, and exams. He began wondering how he could support her cancer battle in a bigger way while also campaigning. An idea was born that included long walks, lemonade stands, donations and talking. All right up his alley. I have owned several businesses in my past professional career," says Bill. "My success involved thinking outside the box coupled with a willingness to talk to people." Lizzy was already working with a fellow myeloma survivor, Jenny Ahlstrom, on launching and growing the Myeloma Crowd (www.myelomacrowd.org) a patient-driven web site with information for the myeloma community, tips for navigating treatment, and new medications and treatments available to patients. In addition, Jenny and Lizzy helped launch the Myeloma Crowd Research Initiative (MCRI), which aims to find a cure for the disease. In August, they will begin crowdsource funding to sponsor a potentially curative clinical trial. What makes the Myeloma Crowd Research Initiative unique is that it is happening now, totally transparent, and its progress is trackable," says Lizzy. "Typically, cancer research donations go into a big bucket and donors have almost no way of knowing if their generosity makes any difference. But the MCRI is potentially a game-changer. We want a cure now. As a patient, I am not satisfied with hoping someone else cures me. I need to be part of finding that solution." It wasn't long before Lizzy and Bill were walking neighborhoods together wearing neon T-shirts (the front is a large Myeloma Crowd logo, the back a Vote Bill Conley for Lehi City Council message) and talking to residents about cancer and Bill's campaign. Lizzy also put her two daughters to work-- nine-year old Siena and 15-year old Morgan. They designed posters and began running lemonade and cookie stands on select walks. The snacks are free but they accept donations for cancer research. Additionally, they can also be seen around town wearing those T-shirts. This effort is a family affair. Lizzy's dad even joined them on some of these walks. "I will be a dedicated and tireless member of the Lehi City Council if elected," says Bill. "I live in Lehi and have a vested interest in making this city an amazing place to live. But all funds raised go straight to the Myeloma Crowd Research Initiative. Not one single penny goes to my campaign. We are doing this for the right reasons—to make a difference in the world."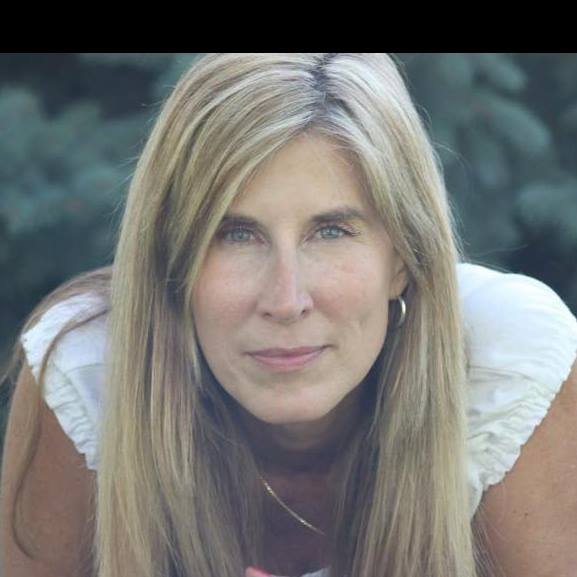 about the author
Lizzy Smith
Lizzy Smith was diagnosed with myeloma in 2012 at age 44. Within days, she left her job, ended her marriage, moved, and entered treatment. "To the extent I'm able, I want to prove that despite life's biggest challenges, it is possible to survive and come out stronger than ever," she says.
More on Life With Myeloma
Thanks to our HealthTree Community for Multiple Myeloma Sponsors: