Let's Raise Funds To Find a (Potential) Cure For Myeloma! Fun Ideas For The Summer Months
We all want better and improved treatments to be discovered for multiple myeloma. But this won't happen on its own. We patients, caregivers and supporters must get involved in our own care and, yes, potential cure. But how to do that? Most of us aren't research scientists or doctors. Most of us probably didn't know what myeloma was until diagnosis. Here's a simple way. Support the Myeloma Crowd Research Initiative (MCRI). MCRI is a new approach to funding myeloma research. It combines the skill and knowledge of leading myeloma specialists with the patient perspective and supportive patient social communities to select and fund promising research projects in myeloma. The goal of the MCRI is to find and fund a cure for multiple myeloma. That's no typo– we are looking for that imminent CURE. The MCRI needs funds to support the projects selected. In late July, we will be announcing which potentially curative projects were selected. Next, we in the myeloma community will raise the funds needed to move forward. Note that these projects are happening now and we will track their progress along the way. This is incredibly exciting. Summer Fundraising Ideas Summer is a fabulous time to do fun projects to raise money for this important cause. Consider getting your children, grandchildren or neighbor kids involved now that they are out of school and often bored. Here are ideas to get you started.
Sit-a-thon - Give moms a break with donated time for babysitting services for multiple families. Responsible teens could host a back yard party with the children, having popcorn and lemonade, playing games, or watching a movie. Funds for childcare can be donated to MCRI.
Bake sale/lemonade stands: Where we live, there are numerous bake sales in front of high traffic shopping areas, in neighborhoods and community centers. Consider having your neighbors and friends donate baked items. If you have children or grandchildren, consider having them help you bake sell.
Car wash
Game Day - Plan kid games at the park with an entrance fee and food. Pancake breakfasts or hot dog barbeques are inexpensive and popular. Reserve space at a park if required and promote it among your family, friends and neighbors. If you have space in your backyard, consider hosting it there. You can even have a block party.
Popsicles or water at a large organized event: Consider having your children or grandchildren load a cooler with popsicles or bottled waters and showing up at large organized events, like a 4th of July fireworks community party. They can sell those items to attendees.
Water balloon fight: For a nominal fee, participants can purchase water balloons for a water balloon fight. Having snacks and treats for attendees. This can be done in your own back yard or a park.
Organize a neighborhood morning bike-a-thon or 1k walk. It need not be complicated. A set time to start and clearly marked end-point with water and perhaps treats at the end is all that should be required.
Outdoor movie in the park and sell popcorn and snacks. Rent a large outdoor screen and show a movie in the park or even on your street if your neighborhoods will agree to a block-type party.
Duck race - In the Salt Lake City area, we are organizing one of these events. We purchased inexpensive numbered rubber ducks to race down the Provo River. We have reserved the park for $75 and will host a pancake breakfast.
Block party or back yard party: Have a barbeque and invite the neighbors for a donation to the MCRI.
There are numerous ways to raise funds for this important effort. One myeloma survivor is getting married in the fall. They are requesting that in lieu of gifts, guests consider making a donation on the MCRI, which also has the added bonus of being tax deductible. Once funds are raised, simply go to the MCRI page (www.myelomacrowd.org/mcri) and click "make a donation." What else can you do to support MCRI's effort to find a CURE for myeloma? You can set up your team page. It takes less than 10 minutes and costs zero dollars. To do so, simply go to Myeloma Crowd's Home Page, look for the colorful box at the top that says Start A Team Today, click on it and follow the simple instructions. Or, click here. We will ask that you start promoting your team after the projects are announced, but starting a team before then will help ensure that the effort gets off to a successful launch. If you host a fundraiser as suggested above, you can also donate those funds as part of your team. There are great fundraising incentives! We want to hear from you! If you host a fundraiser, please share. We will feature photos and articles from our myeloma community supporters. To contact us, email info@crowdcare.org. Thank you for your support. Together, we can help find a cure for this disease. It won't happen on its own and we patients and caregivers can be part of the answer.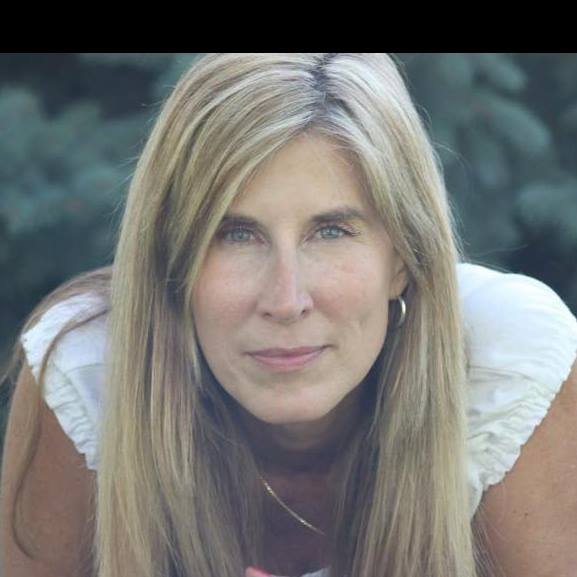 about the author
Lizzy Smith
Lizzy Smith was diagnosed with myeloma in 2012 at age 44. Within days, she left her job, ended her marriage, moved, and entered treatment. "To the extent I'm able, I want to prove that despite life's biggest challenges, it is possible to survive and come out stronger than ever," she says.
More on HealthTree Research
Thanks to our HealthTree Community for Multiple Myeloma Sponsors: