Janssen Submits FDA Application Approval for Multiple Myeloma Bispecific Antibody Teclistamab
The first bispecific antibody for multiple myeloma may become FDA approved in 2022. Janssen recently submitted their Biologics License Application (BLA) to the FDA seeking for approval of teclistamab, a bispecific antibody for relapsed or refractory myeloma. This is an off-the-shelf treatment that targets both BCMA and CD3.
The FDA submission is based on data from the MajesTEC-1 study, a multi-center clinical trial testing teclistamab in relapsed/refractory myeloma patients. At the recent ASH meeting, the following study data were presented:
At a median 8 month follow-up, the overall response rate was 62% and was consistent across genetic risk factors or refractory status to prior therapies
At 9 month follow-up, progression free survival was 59%
At data cutoff, 88% of responders were alive and continuing treatment
Study results showed responses were durable and deepened over time
Median time to first response was 1.2 months
58% of patients had a very good partial response or better
29% achieved a complete response
21% achieved a stringent complete response
25% were minimal residual disease (MRD) negative at 10-5 (1 in 100,000 cells)
"Despite newly approved therapies for triple-class exposed patients with relapsed or refractory multiple myeloma, there remains a high unmet medical need," said Philippe Moreau†, M.D., Clinical Hematology, University Hospital Hôtel-Dieu, Nantes, France and study investigator. "The objective responsive rate observed in this study suggests a potential benefit for many patients with triple-class exposed disease with an off-the-shelf therapy."
As of September 2021, 165 patients have been treated with teclistamab in both the Phase I and Phase II studies. To date, teclistamab has shown a tolerable safety profile and no patients needed a dose reduction. The most common side effects include cytokine release syndrome (CRS) (72%, which were all grade 1 or 2 except one instance of grade 3), injection site redness (26%), fatigue (25%), neutropenia (66%), anemia (50%) and blood clots (38%). Five patients had grade 1 or 2 neurological side effects that all resolved.
The study has to date tested teclistamab alone but the treatment is now in clinical trials in other combinations.
The race continues in the bispecific antibody space in multiple myeloma with many companies like Janssen, Amgen Oncology, Regeneron, Genentech, Pfizer, Abbvie and BMS developing their own therapies.
Mark Wildgust, PhD of Janssen Global Affairs explains a little more about how teclistamab and other bispecific antibodies work.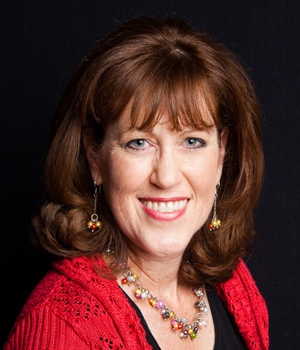 about the author
Jennifer Ahlstrom
Myeloma survivor, patient advocate, wife, mom of 6. Believer that patients can help accelerate a cure by weighing in and participating in clinical research. Founder of HealthTree Foundation (formerly Myeloma Crowd).
Thanks to our HealthTree Community for Multiple Myeloma Sponsors: