James Bond: Surviving Multiple Myeloma Since 1992
BY JAMES BOND
My name is James Bond. My wife and caregiver, Kathleen, celebrated our 50th wedding anniversary in 2020 with an all-family gathering in Shaker Heights, Ohio. When I was diagnosed with last stage multiple myeloma in 1992, I was told by a leading cancer center that I would live a few months, or two to three years if I elected treatment and, if all goes well. That was 29 years ago.
We had celebrated 21 anniversaries when I was diagnosed. Since then, we have seen our two sons marry and have children. I did not think these were possible when I was diagnosed, but excellent medical care, determination, and good fortune helped enable it.
We have shared our story in person and virtually 75 times with blood cancer groups and over 250 times with other groups in 37 US states, the National Academy of Science in Washington DC, Spain, Japan, and myeloma groups in Canada and New Zealand where it's archived. And we welcome more opportunities.
There is much more to our story than time allows at these gatherings. During my stay-at-home time due to Covid 19 I wrote a book, which my wife and daughter-in-law, Stacey reviewed. Stacey suggested the title, and The Man in the Arena: Surviving Multiple Myeloma Since 1992 was published in 2021. I donate profits from the book to the American Cancer Society, University Hospitals of Cleveland, Dana Farber Cancer Center, and the Mayo Clinic—each of which are critical to our ongoing story.
The book explains our approaches to dealing with myeloma as a patient and caregiver and a couple acronyms are included that summarize our approaches. Among these are: daily exercise, including days hospitalized during one of four stem cell transplants. The phrase, "Sit, Stand, Walk" describes what I pushed myself to do while in the hospital. My sister-in-law calls it "On Your Feet, Not Your Seat."
We partnered with our doctors and nurses, at times obtaining second opinions, seeking clinical trials, and our family's approach to dealing with my high steroid days are among our personal strategies.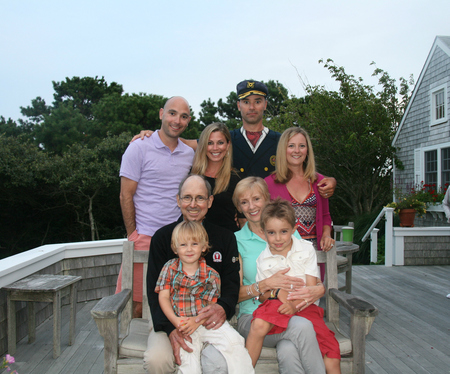 Something that we decided was important is an 8 PM Rule, which our friends tell us works in other challenging situations. We stop all cancer discussions a few hours before bedtime which helps us sleep better. Kathleen says that it originally was a 9 PM Rule, but we're older now, and If it gets to be a 7 PM Rule, she's not telling anyone.
A sense of humor helps. After my sister, Becki, donated her stem cells for my transplant, Kathleen said I was more fun to shop with. After a woman living in Germany donated cells, I have an urge to attend Octoberfest.
Some say we are lucky, and we agree, but a famous college golf instructor told his golfers when facing an impossibly long putt, the key to making the putt is hitting the ball hard enough to get it to the hole, and thereby give luck a chance to happen. This is what we try to do every day.
When you stay current on myeloma developments we believe you are giving luck a chance to happen.
You can contact me at jim.bond48@gmail.com. Searching my name and "myeloma" shares a little more of our story in print and video format.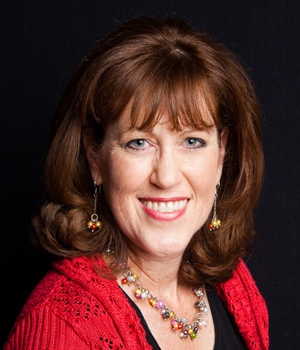 about the author
Jennifer Ahlstrom
Myeloma survivor, patient advocate, wife, mom of 6. Believer that patients can help accelerate a cure by weighing in and participating in clinical research. Founder of HealthTree Foundation (formerly Myeloma Crowd).
Thanks to our HealthTree Community for Multiple Myeloma Sponsors: