Word of the Week: iDuo-MM CAR-NK Cells
A few weeks ago, the journal Nature Communications published an article that summarizes research that has been ongoing at Fate Therapeutics, a California based clinical stage bio-pharmaceutical company. The article focuses on their novel approach to (potentially/hopefully) add another weapon in the treatment armamentarium for multiple myeloma.
Over the past few years, HealthTree has posted a number of articles regarding novel/different approaches to treat our disease. And so, we have learned about monoclonal antibodies, (auto) CAR-T and "off-the-shelf" (donor derived) CAR-T products, bi- and tri-specifics, anti-BCMA and GPRC5D targeted products, NK-cells, bi-specific CD3 T-cell engagers and XP01 inhibitors.
Most likely, there are a few I can't recall right now. It is just stunning that all of these have come to the market since my own diagnosis 9 years ago.
The above referenced article introduces us to iDuo-MM CAR-NK cells:
"quadruple gene-engineered induced pluripotent stem cell (iPSC)-derived NK cells designed for mass production from a renewable source and for dual targeting against multiple myeloma through the introduction of an NK cell-optimized chimeric antigen receptor (CAR) specific for B cell maturation antigen (BCMA) and a high affinity, non-cleavable CD16 to augment antibody-dependent cellular cytotoxicity when combined with therapeutic anti-CD38 antibodies."
This is quite a mouthful and let's see if I can make it somewhat understandable.
Natural Killer Cells
NK (Natural Killer) cells are not nearly as abundant in our system compared to T-cells, but "Natural killer (NK) cells represent an attractive alternative as an adoptive cell therapy product. They are safe and effective in the allogeneic [donor cell] setting, and NK cell adoptive transfer is not associated with significant CRS (cytokine release syndrome) or neurotoxicity."
"However, low numbers of NK cells circulating in peripheral blood, donor variability, and impediments to genetic manipulation make scalable manufacture of uniformly edited NK cells with the potential for multi-dose administration a challenge."
In other words, before NK-cells can be used in a clinical setting, one needs large(r) quantities than can be provided by a single donor.
Stem cells, especially induced pluripotent stem cells (iPSCs), have the advantage of providing an unlimited source of potentially functional NK cells. Fate Therapeutics has engineered a master clone induced pluripotent stem cell (iPSC) line. This cell line incorporates the following four modifications:
"A proprietary CAR that targets BCMA"
A novel high-affinity receptor modified to enhance (antibody dependent) cellular cytotoxicity [the ability to kill cancerous cells]
An interleukin receptor fusion that promotes NK-cell activity
A CD38 "knock-out" to prevent the "killing" of anti-CD38 antibody therapy (such as Darzalex)
At the most recent conference of the American Society of Hematology, Fate Therapeutics, presented results of the Phase I clinical study of their product FT576 in patients with relapsed/refractory myeloma. Remember that Phase I studies are designed to assess safety and efficacy of the test product and to determine the recommended dose to move forward to Phase II studies. At the beginning of October 2022, a total of 9 patients had been dosed with FT576, 6 with FT576 as standalone therapy and 3 with FT576 in combination with Darzalex.
It is too early to draw conclusions from these first nine patients. Indications are that monotherapy with FT576 shows more promise at the higher single dose level of 300 million cells. At the same time, some response was also seen at the lower dose level of 100 million cells administered in conjunction with Darzalex. The 3 patients dosed with the combo FT576 (100 million) + Darzalex showed a substantial treatment induced decrease in BCMA levels.
Further studies are now being initiated at the level of FT576 at 300 million cells + Darzalex and to also evaluate dose frequency to further define and finetune the product's therapeutic profile. The patients in this early, small cohort were all heavily pre-treated with a median of 5 prior lines of therapy, with 2/3 refractory to last therapy. Especially noteworthy is that there were no reported events of cytokine release syndrome, ICANS (neurotoxicity) or graft-vs-host disease. In addition, there were no study discontinuations due to treatment related adverse events.
It will be interesting to follow the future clinical outcomes of this product. The fact that FT576 is designed to be available to patients "off the shelf" instead of patients having to wait for their T-cells to be engineered with all the resultant issues currently seen with the CAR-T myeloma products currently on the market (Abecma and Carvykti).
For more on this please see the article from Fierce Pharma. It is an interesting read that is well worth it.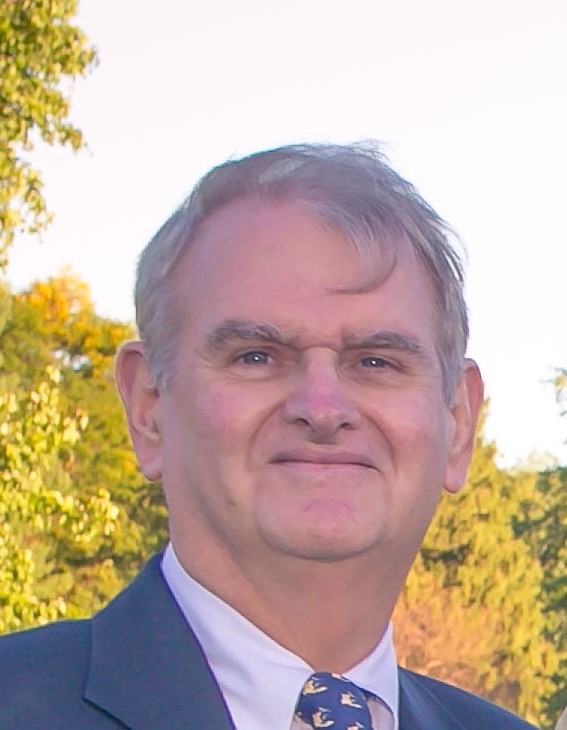 about the author
Paul Kleutghen
I am a patient diagnosed in 2014 with primary plasma cell leukemia (pPCL), a rare and aggressive variant of multiple myeloma and have been very fortunate to find successful treatment at the division of Cellular Therapy at the Duke University Cancer Institute. My wife, Vicki, and I have two adult children and two grandsons who are the 'lights of our lives'. Successful treatment has allowed Vicki and I to do what we love best : traveling the world, albeit it with some extra precautions to keep infections away. My career in the pharmaceutical industry has given me insights that I am currently putting to use as an advocate to lower drug pricing, especially prices for anti-cancer drugs. I am a firm believer that staying mentally active, physically fit, compliant to our treatment regimen and taking an active interest in our disease are keys to successful treatment outcomes.
Thanks to our HealthTree Community for Multiple Myeloma Sponsors: