How It All Began: HealthTree for Multiple Myeloma
We had no idea that it couldn't be done

And we needed to find a like-minded someone

Who had no idea that it couldn't be done

Tim Finn, Couldn't Be Done
Sometimes birth dates aren't as obvious as they seem. Not for people anymore, we keep good records on that, but for ideas that grow into tangible, real things that matter.
That's the case with the HealthTree Foundation.
As best we can tell, the birth of the HealthTree Foundation began sometime around the second weekend in December 2012. Jenny Ahlstrom had the germ of an idea and motivation to try it out.
Having regained her strength and sense of perspective after recovering from her tandem transplant, she started to think about what she, as a myeloma patient, might be able to do to overcome this disease. She didn't even think about raising funds for research even though many were advising her to do so. No, there was something else.
Money was not the answer. At least it wasn't a priority then.
The answer to Jenny was beguilingly simple: "The more I make the effort to find the right clinical trials for me, and if I can motivate others to do the same, I will benefit from their experiences and they will benefit from mine." See? Simple.
She decided to pick up the phone, talk to doctors who had innovative clinical trials, and share it with other patients so that they could make their own decisions and hopefully be motivated to find out if they were eligible to participate. When she asked one of her doctors, Robert Orlowski from the MD Anderson Cancer Center in Houston, TX, what he thought, he became the first guest on Myeloma Crowd Radio.
Fast forward to today. Jenny just completed her 158th interview, the first officially under the name HealthTree for Myeloma Podcast.
Dr. Orlowski has been on the most and his annual January summary of the previous and preview of the coming year is now an annual tradition. And the myeloma patient and caregiver communities now know these podcasts to among the best insights into cutting edge myeloma research and treatment issues.
But there's so much more to the HealthTree Foundation than our podcasts.
HealthTree Cure Hub is the best way patients can help themselves and researchers who are working to cure their disease.
HealthTree University, Myeloma Round Tables, Community Chapter programs, and our website updates provide the best, most comprehensive treasure trove of differing styles of patient education resources for newly diagnosed to long-term survivors.
Myeloma Coach, select Community Chapters, the Facebook groups we moderate, and Black Myeloma Health are designed to create communities of similar interests and skills, individually, large, small or one-on-one.
A little more than a month from now will mark the end of our first decade. It began with an idea, grew into reaching out for information, and has grown to a spectrum of effective programs led by committed people.
Never in our wildest dreams could anyone have envisioned how much as been accomplished so far. But we are beyond the stage of making phone calls. We are doing consequential things.
Unlike a decade ago, we know exactly where we want to go in the next one. We think it will be the most important decade in the history of myeloma. We are at an inflection point to help make it happen.
Join us as we celebrate 10 years of growth and service in multiple myeloma! Grow myeloma research by donating today.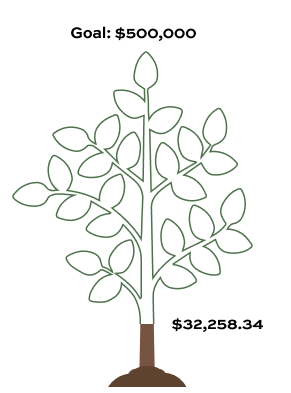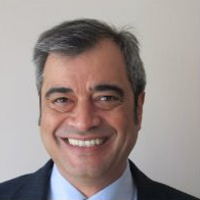 about the author
Greg Brozeit
Greg Brozeit has been with the HealthTree Foundation since 2015 when he began volunteering for the Myeloma Crowd. Prior to that he worked with Dr. Bart Barlogie and the International Myeloma Foundation, inaugurating many myeloma patient advocacy and education programs.
Thanks to our HealthTree Community for Multiple Myeloma Sponsors: