One of my clients, in my 30-year real estate career, was a troubled man. He had several deadly diseases likely to end his life within the year. The couple prepared, organizing all their affairs and adjusting mentally and emotionally for the inevitable. In that year she died suddenly and unpredictably. He lived on, frustrated at the unexpected turn in his life.
In February of 2013 my wife and I acquired a home on a small reservoir in a central Ohio suburb of Columbus. Something we had planned and talked about for over 25 years. We decided to execute a major overhaul and demolished all the interior walls to change the floor plan significantly.
In April 2015, while still working on the house, my annual physical exam revealed a very high platelet count, over 600. That revelation resulted in my primary care physician referring me to a hematologist at a community cancer center, to determine the cause.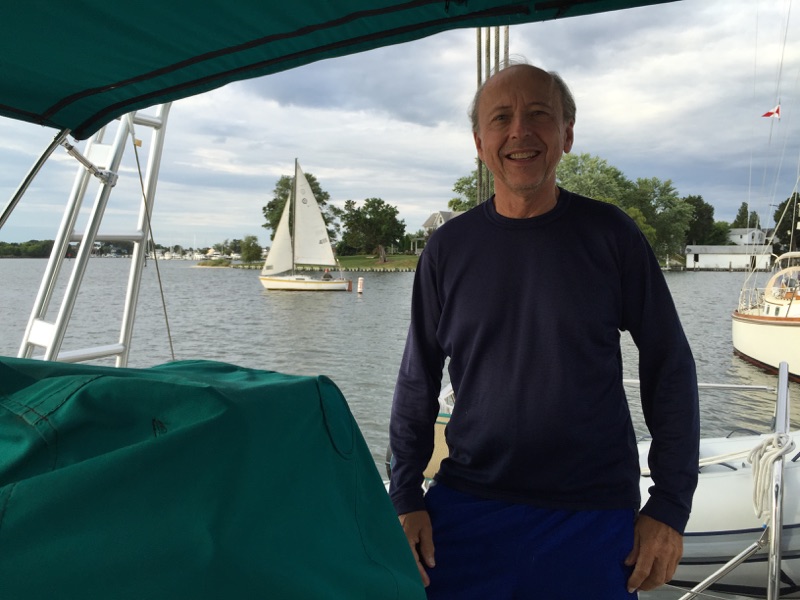 Following nearly three months of tests at a community cancer center, we were informed that I had smoldering multiple myeloma with 40% cells impacted. Not knowing what this really meant, we were rather shocked. At the recommendation of my nephew, a family physician in Florida, I set an appointment with a myeloma specialist at The James Cancer Center at OSU Hospital. This appointment gave me new hope as this doctor was like a breath of fresh air. I no longer felt that I would die in the next one or two years. I was offered a trial of daratumumab for smoldering myeloma and I decided to participate.
The trial had three arms and I drew the short arm of 8 weekly infusions and stop. My monoclonal protein (m-spike) and platelet counts dropped from nearly 4,000 M-protein to 900. The results were very promising. However, within months the protein count began to escalate. A later MRI revealed an abnormality on one vertebrae and within 6 months it enlarged from 5 mm to 7 mm. In June 2015 my doctor at The James recommended starting active myeloma treatment. Starting treatment was a difficult decision for me as I expected to remain smoldering for many years and now had to admit to myself that this condition was serious. The smoldering party was over much sooner that I had hoped. The decision to proceed at this point was more difficult than choosing "stem cell transplant".
After 3 months of Velcade-Revlimid-Dexamethasone my protein count was minimal, my platelets were at a normal level, and I was offered two options (continue maintenance with Revlimid or receive a stem cell transplant). Earlier I had informed my doctor of my goal, "20 years progression-free." (I will be 91 years old and expect more effective treatments will certainly follow sooner). That goal prompted us to proceed with a stem cell transplant in October of 2017.
Today I feel 100% as good as before any of this was discovered. I'm expecting many, many more years and look forward to helping others in any way I can. I now volunteer at two local hospitals, I am an ambassador for "be the match", and I am working with Jenny and her team to help others take advantage of the HealthTree program.
When I first began filling out the data at home for HealthTree, I was concerned about who would be viewing my information, as it was quite personal. After attending Jenny's Columbus, Ohio workshop and hearing her goals and the real benefits that will precipitate from this extraordinarily well-designed program, I was eager to enter all of my information into the database knowing that my data is secure.
Jenny has selflessly committed her financial resources and time to help ensure that all of us receive the best treatment for our particular disease characteristics. I would encourage everyone with myeloma to participate in this program. The more of us who participate the sooner we will see significant improvements in treatments. Your life depends on receiving the right treatment today. Participation in this program will increase your knowledge of all your options.
What did I learn from all of my myeloma experiences? Certainly that family and friends are far more important than I previously realized. Also that life is precious. Any of us can experience an end of life at any time in any place. None of us knows when, where or how. So I live each day to the fullest and enjoy what comes my way and I am grateful at the end of the day for all that I've received.
We all face challenges in our lives. A challenge is an opportunity to learn and show our strengths and later to be grateful for the strength and resources we received in meeting that challenge.
To join HealthTree for Multiple Myeloma, click here.
If you'd like to share your HealthTree story, contact us at info@crowdcare.org.