New Moves Challenge for Myeloma Awareness Month
Join our HealthTree Moves for Myeloma 30-Day Fitness Challenge in March
Let's get moving together for myeloma! Join us during Multiple Myeloma Awareness Month (March 2022) to start or continue a healthy habit. Our commitment is to become more active by 20 minutes of activity per day with a team goal of 600,000 minutes for the whole month. Stay tuned for our weekly "Tasty Tuesday" recipes, tips for better eating habits, "Fitness Friday" where we will focus on great health tips. Follow along in the HealthTree Moves App for daily tips and tricks to be active. Our focus is on being active where you are in your fitness journey, importance of sleep, hydration and how small changes to your habits can make a difference each day.
Activity comes from anything that gets you moving through your day- walking, cycling, swimming, gardening, yoga, stretching, strength training or walking your stairs. You can break up your active minutes throughout the day if it's hard to get it all in at once.
How It Works - Download the New HealthTree Moves App
Join us on our new HealthTree Moves app to make small but important changes in your life. Download the app in the Apple App Store today or on Google Play.
Register Today - We Start March 1st
Step 1- Download the HealthTree Moves App from the App Store or Google Play store (coming soon)
Step 2- Create your account
Step 3- Once logged in, select in upcoming challenges the "HealthTree Moves for Myeloma March Fitness Challenge"
Step 4- Sync your Apple or FitBit watch or manually add your active minutes
Step 5- Participate in the challenge, post your activity in the feed and chat with new friends. Enjoy the community!
HealthTree Moves for Myeloma Prizes
To add a little incentive to your fitness journey, you could win the following prizes:
All participants will be the first to receive our newly designed HealthTree Moves shirt (min. 120 minutes)
25 raffle participants will receive a $100 Amazon gift card (must meet daily goal 15 out of 30 days)
5 raffle participants will receive an Apple Watch or FitBit (must meet daily goal 25 out of 30 days)
Winners of the gift cards and watches will be chosen randomly from those who meet the requirements, which can be tracked in the fitness app
Fitness matters to everyone, but it's especially important for myeloma patients. The more active patients are the more they are able to tolerate therapies, which can lead to lasting outcomes. We hope to encourage both patients and caregivers to join us and build healthier habits. Remember "exercise not only changes your body, it changes your mind, attitude and mood." Let's improve our outcomes, and health while building our Muscles for Myeloma.
Change Your Social Media Picture and Share MM Awareness!
If you'd like to support Myeloma Awareness Month in March, click on the button below to add a filter to your preferred photo and then change your photo on Facebook, Instagram or LinkedIn as you join us for HealthTree Moves for Myeloma. Please share with the hashtag #HealthTreeMoves.
Create a HealthTree Moves Photo Frame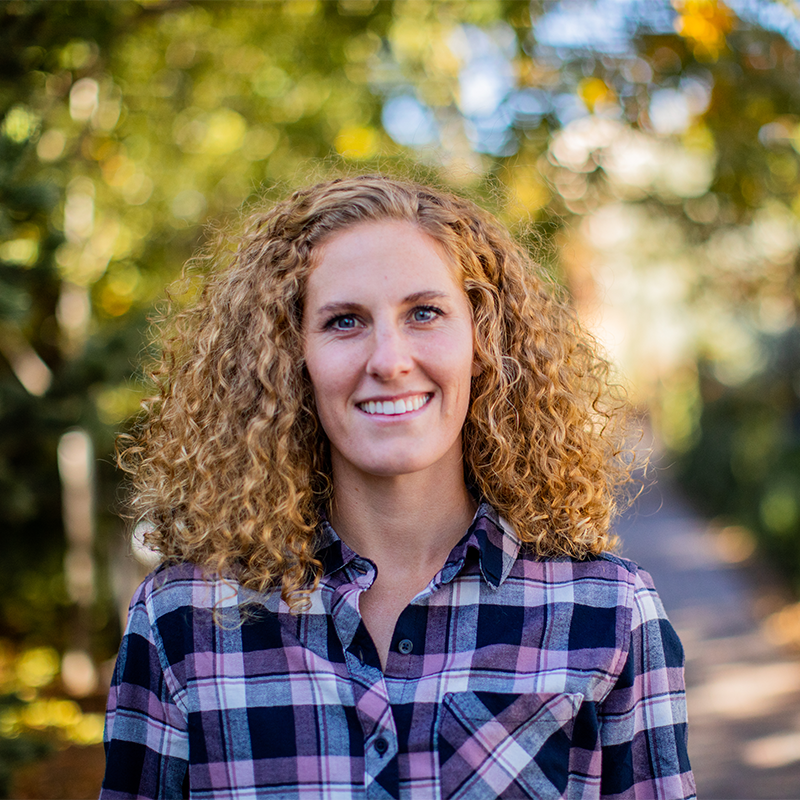 about the author
Linnley Sweeney
Linnley joined HealthTree in January 2020 as the Fitness Events Manager. Her husband is a childhood cancer survivor as well as a cancer biologist. Finding a cure, better treatments, and balance through treatments is what drives their family. Linnley is an Advanced Cancer Exercise Specialist and focuses on finding what you can do rather than can't.
Thanks to our HealthTree Community for Multiple Myeloma Sponsors: