MCRI Day 4 Challenge: Music Can Heal. Share your Favorite Feel-Good Song for the Cancer Community
Share your fave uplifting song for cancer patients, survivors and caregivers on social media with the tags #discovermyeloma #curemyeloma. We receive $1 per share from our corporate sponsor, Takeda Oncology, that will be donated to myeloma research, but only if you include these hashtags when you post!
Copy this text, then click the Facebook "share" button and paste it on your FB timeline:
My favorite feel-good song for cancer patients and caregivers is (X). What's yours? Music can help patients and caregivers through their hardest days. Share your favorite song with #discovermyeloma #curemyeloma. Each share raises $1 for myeloma research! https://bit.ly/1P6ErHO Add your favorite song name to this tweet and send it out!

---
The Healing Power of Music
Listening to music during cancer treatment can help patients cope with the symptoms of their disease and the side effects of their treatment. According to the American Cancer Society, new research supports listening to recorded music, as well as music therapy, to improve anxiety, pain, mood, quality of life, heart rate, respiratory rate, and blood pressure in cancer patients."
Researchers from Drexel University reviewed 30 trials with a total of 1,891 participants. They included music therapy sessions with a trained music therapist and recorded music played by medical staff. Selections included relaxing music in categories that included classical, jazz, folk, rock, country and western, easy listening, new age, big band, Spanish and religious. The researchers were able to scientifically measure a significant improvement in anxiety and mood. They were also able to measure small improvements in heart rate, respiratory rate, blood pressure and pain.
Cancer patients and oncologists both find music to be a key part of the healing process. Cancer survivor Jenny Ahlstrom was so impacted by music during her treatment that she invited cancer survivors to share their songs in a music compilation called Songs For Life. The album is a collection of inspiring songs for and by cancer survivors who completely understand the cancer experience. Likewise, Dr. Steven Eisenberg is a California oncologist who uses music in his daily practice. Watch his fun story about how he uses this powerful tool in the clinic to help his patients cope with cancer treatment:
---
Yesterday's Results and Winners
Thank you Day 3 supporters! Together we raised close to $9,000 for multiple myeloma research to date!
Congratulations to Dennis Menke, Kathy Lothson, Carol Naomi Wong, Jace Lyn, Sue Popo and Matt Blennau who won today's MCRI challenge prize! They win a "Songs For Life" CD. Thanks for keeping us on track to spread myeloma awareness and the power to #discovermyeloma!
---
Missed the First Few Challenges? It's Not Too Late!
Help us spread awareness about multiple myeloma by doing the challenges every day. Day 1 - Learn about Multiple Myeloma Day 2 - Learn Why Your Myeloma Genetics are Important Day 3 - Become Your Best Cancer Care Advocate or Register to learn about all 12 challenges!
---
Thanks to our MCRI 12-Day Challenge sponsor, Takeda Oncology.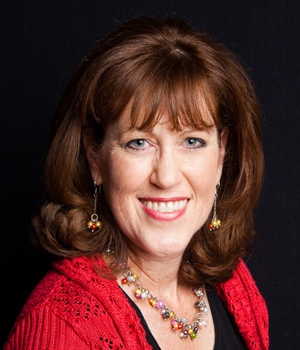 about the author
Jennifer Ahlstrom
Myeloma survivor, patient advocate, wife, mom of 6. Believer that patients can help accelerate a cure by weighing in and participating in clinical research. Founder of HealthTree Foundation (formerly Myeloma Crowd).
Thanks to our HealthTree Community for Multiple Myeloma Sponsors: