Great Books For Life After Cancer
Many patients talk about what it's like to finish up the bulk of their cancer treatments and then wonder how they are supposed to move back into "life" from there. Now what? Navigating life post cancer, rebuilding a new life, and becoming better acquainted with the new you can be daunting-- because life will never be the same again (not necessarily a bad thing, but definitely different). There are several terrific books to help you make the transition. Here are some, all available at Amazon: 100 Questions & Answers About Life After Cancer: A Survivor's Guide (Page Tolbert and Penny Demaskos) - $17.64 Whether you're a survivor yourself, or a loved one of a survivor, this book offers help. Providing both the doctor's and patient's views, it gives the reader authoritative, practical answers to many questions. Written by experts in the field with "insider" advice from actual patients, this book is an invaluable resource. Picking Up The Pieces: Moving Forward After Surviving Cancer (Sherri Magee, Kathy Scalzo) - $16.89
Stepping back into everyday life after having faced a life-threatening illness is not as simple as it sounds. Now what? How do you pick up the pieces of your life and put them back together again? There are no guidelines to follow once treatment for cancer finishes--no bridge from hospital to home. How do you discuss the variety of changes you are experiencing when you may not even know how to describe them? All you know is that you are confused and that you feel out of sync with yourself and with others.
Picking Up the Pieces
will guide you through this difficult time. Reassuring, realistic, and insightful, this book presents a unique four-phase process with useful daily practices to support you along your recovery journey. Drawing on the inspiring voices of cancer survivors, the authors give practical advice on how to design your own unique Healing Plan, including suggestions on ways to handle physical side effects and stress, and how to connect with yourself, with others, and with a higher power. They provide informational and educational resources and professional support services, and they suggest ways that you may find healing through your own contributions and creativity.For the more than 11 million cancer survivors in North America who have spent months and, in many cases, years, battling disease, this book is essential for reclaiming mind, body, and spirit to move forward with recovery.
After Cancer Treatment: Heal Faster, Better, Stronger (Julie K. Silver) - $13.75 (paperback)
At age 36, Julie Silver was enjoying an exciting career as a physician at the Harvard Medical School and a rewarding personal life as a mother, wife, and award-winning writer. But she had the sense that something was wrong. Two years and multiple doctors later, she was diagnosed with the breast cancer she had suspected all along and was catapulted into the role of cancer patient. Like many cancer patients who experience serious side effects from treatment, Dr. Silver emerged from therapy feeling not better, but exhausted and physically devastated. As she worked to heal herself, she became determined to write a book to help others recover after cancer treatment. Here Dr. Silver shares her own cancer journey and offers a step-by-step plan for physical healing, including exercise and diet recommendations and instructions for fighting fatigue, monitoring mood, and overcoming setbacks. Dr. Silver's advice comes from the heart—and from her experience as both a cancer survivor and a doctor who has spent her career helping people heal from serious illnesses and injuries. No matter where they are in their own journey with cancer, readers will find
After Cancer Treatment
a personal, practical, and powerful guide to recovery.
ChemoBrain: How Cancer Therapies Can Affect Your Mind. What Patients, Families, and Doctors Need to Know (Ellen Clegg) - $14.68
The brain fog that afflicts many people who have undergone standard or high-dose chemotherapy is known as "chemobrain." In this clear, concise guide for cancer patients, survivors, families, friends, and caregivers, journalist Ellen Clegg provides the latest information on this much-discussed but poorly understood side effect of chemotherapy treatment. Based on interviews with physicians and scientists who have treated and studied this problem, Clegg explains in understandable terms how chemotherapy works at the most basic biological level and also provides practical tips for coping with the aftermath of chemotherapy treatment. The key areas she addresses include: • Tactics for dealing with cognitive problems, fatigue, and other lingering side effects • Strategies for multitasking at home and reentering the workforce • Dealing with health insurance • The history of the patient empowerment movement that brought chemobrain to the attention of the medical establishment in the first place. • The future of cancer research and the search for treatments that do less harm This is the only book to delve into the cognitive problems associated with chemotherapy that many patients and survivors have complained of for years. ChemoBrain brings together cutting-edge science, the compelling stories of adults and children who have struggled for years with cognitive dysfunction, and the coping strategies being developed on the front lines of patient care.
After You Ring the Bell... 10 Challenges For the Cancer Survivor (Anne Katz) - $17.21
For patients with cancer and their healthcare team, the ringing of the bell is a significant moment a point in time that signals the end of active treatment and the beginning of a life free of cancer. What happens, though, to the patient with cancer after the bell has rung? Anne Katz, in her latest book from Hygeia Media, explores what happens next for those who have survived cancer. While life as a cancer survivor can be complicated, Katz breaks down 10 challenges often faced by survivors including health worries, depression, fatigue, nutrition, and the long-term effects of cancer treatment. Written in an accessible style, After You Ring the Bell is a book that members of a healthcare team can share with their patients with cancer and their families.
Your Brain After Chemo: A Practical Guide to Lifting the Fog And Getting Back Your Focus (Dan Silverman and Idelle Davidson) - $7.97
Chemotherapy saves lives, but new studies—including research led by coauthor Dr. Dan Silverman—reveal that the agents used to kill cancer cells may also impair normal brain function. Even years after treatment, patients report problems with memory, concentrating, multitasking, and word retrieval. As one person put it, "I've lost my edge." If you've undergone chemotherapy, perhaps you're among those who've had trouble following the thread of a conversation or feel "less than" who you once were. Until recently, oncologists often discounted or trivialized "chemo brain." Now, argue Silverman and Idelle Davidson, there is plenty of evidence to the contrary; thankfully, you can rest assured that you're not alone in feeling this way—and that you can do something about it. Calling on cutting-edge scientific research and the inspiring stories of survivors (including Davidson's own experiences with chemotherapy and its effects), this groundbreaking book will forever change how you think about your brain after chemo. Perhaps most important, it offers much-needed strategies to improve memory and focus, and an invaluable nine-step program to help keep your brain sharp.
Your Brain after Chemo
gives you the coping skills to move on with your life.
Everyone's Guide to Cancer Survivorship (Ernest Rosenbaum and Holly Gautier) - $17.77
This book was written both for survivors and health professionals, some of whom are cancer survivors, too. Our goal is to provide you with a survivor's road map. --Dr. Ernest H. Rosenbaum * More than 30 medical professionals reveal insights on surviving cancer to empower cancer survivors and their caregivers, as well as the doctors who manage their continued care. The CDC's National Action Plan for Cancer Survivorship estimates that there are 9.6 million persons living following a cancer diagnosis. And this number is strictly related to patients. It does not include family members, friends, or caregivers. For anyone approaching life from the perspective of remission, respected oncologist Dr. Ernest Rosenbaum leads a team of 34 oncology specialists and medical contributors--some of whom are both doctors and survivors themselves--in creating a guide specifically geared for cancer survivorship. The growing number of people approaching life post-cancer will find solace, understanding, and opportunity with information specifically geared to managing the lingering effects of cancer treatment, such as: * Lifestyle changes to improve health and longevity * What survivors need to know following anticancer therapy * How to manage the side effects of chemotherapy and radiation therapy * How to set goals for the future
Can Survive: Reclaiming Life After Cancer (Susan Ellis, Judith Nessim) - $3.98
This book focuses squarely on the needs of recovered cancer patients. Written by a cancer survivor, this groundbreaking book is a complete resource guide designed to help with problems commonly encountered after cancer treatment, from fear of remission to job and insurance discrimination to altered relationships and long-term physical effects from chemotherapy and radiation.
The Cancer Survivor's Guide: Foods That Help You Fight Back (Neal Barnard, Jennifer K. Reilly) - $14.32
The Cancer Survivor's Guide explains how foods influence the hormones that fuel cancer and how a dietary change to a low-fat, plant-based diet can be beneficial to anyone diagnosed with cancer. Each section describes specific nutrients and how they work in your body, which foods are the best sources, recommended recipes, and offers simple, practical steps you can take during the week to increase consumption of these foods. Includes more than 60 pages of recipes for satisfying and flavorful meals to help implement the recommendations.
The Cancer Survivor's Guide: The Essential Handbook to Life After Cancer (Michael Feuerstein, Patricia Findley) - $14.80
The Cancer Survivor's Guide is the first book to offer a proven step-by-step healthcare program for life after cancer. Dr. Feuerstein knows firsthand what life after cancer truly means and his 7-step self-management system is a result of personal experience as well as extensive research, resulting in a program that's rooted in very pragmatic sensibility coupled with a sense of "realistic optimism." As medical understanding of cancer improves, more people are surviving this frightening disease; yet survivors face many challenges long after their treatments have ended. They must strike a delicate balance between maintaining a positive attitude and being realistic about their health. This revolutionary program drastically improves the length and quality of life for cancer survivors, helping them to manage the variety of physical, emotional, and spiritual issues they face. Cancer survivors can learn how to evaluate their condition, assess their relationships with healthcare providers, research their illness and treatment options, handle finances, seek alternative therapies when necessary, improve overall health habits, tend to their emotional well-being, and continue to monitor the long-term success of their survivorship program. This book offers hope—and a game plan—for cancer patients and their loved ones as they look forward to the life ahead.
With so many people surviving cancer and living 'the new normal,' guiding survivors and their families through the phases of recovery has become an imperative. But learning to live as a survivor and dealing with both the triumphs and challenges, including fear of recurrence, depression, life and occupational stress, the need for surveillance for complications and secondary cancers, sex and relationship issues, diet and exercise for a healthy life, can be confusing and difficult. Finding resources to help equip survivors and their families for this new phase can be difficult. However, this book, based on studies and current practice in the area of cancer survivorship, will help guide readers through the most crucial areas of recovery post-cancer. Each chapter presents the story of a cancer survivor who meets the challenges of survivorship and contains tips and solutions for problems encountered in all aspects of survivorship. Readers will not only gain a better understanding of this new phase of life, but will come away with solid advice for leading a healthy and productive life again.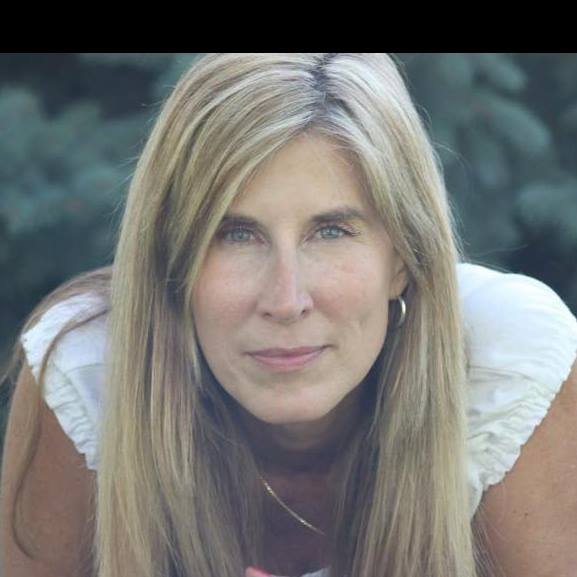 about the author
Lizzy Smith
Lizzy Smith was diagnosed with myeloma in 2012 at age 44. Within days, she left her job, ended her marriage, moved, and entered treatment. "To the extent I'm able, I want to prove that despite life's biggest challenges, it is possible to survive and come out stronger than ever," she says.
More on Life With Myeloma
Thanks to our HealthTree Community for Multiple Myeloma Sponsors: