Three Genes That Indicate a Potential Response to Selinexor Myeloma Therapy
Mount Sinai researchers identified three genes that predict a good response to selinexor, an FDA approved myeloma therapy. Because selinexor can have side effects that are hard for patients to tolerate, like nausea or a loss of appetite, it was important to find patients who would benefit the most from the treatment.
The study, published in JCO Precision Oncology, described how the Mount Sinai researchers sequenced the RNA of myeloma tumors from patients treated with selinexor and found three genes that were activated in patients who responded well to the treatment.
Using clinical trial data from the BOSTON study and STORM studies as well as a group of 35 patients treated with selinexor outside of a clinical trial, they found that the genes WNT10A, DUSP1 and ETV7 revealed a signal that can prime tumors to respond to selinexor-based treatment.
The three-gene signature made a difference in depth and duration of response for the myeloma patients treated with selinexor as well as patients with glioblastomas, a type of brain tumor.
Senior author Alessandro Lagana, PhD, Assistant Professor of Oncological Sciences at The Tisch Cancer Institute at Mount Sinai and Assistant Professor of Genetics and Genomic Sciences at the Icahn School of Medicine at Mount Sinai said:
"This signature has important clinical significance, as it could identify patients who are most likely to benefit from treatment with selinexor-based therapy, especially in earlier lines of therapy."
Samir Parekh, MD and Director of Translational Research in Myeloma made an important point that the same type of methodology could be used for other treatments as well to improve "precision medicine" approaches in myeloma.
"Our findings provide the basis for improving patient selection for targeted agents using a small panel of genes to guide precise application of these drugs in real world scenarios, including relapse following CAR-T, an increasingly important clinical challenge in Myeloma."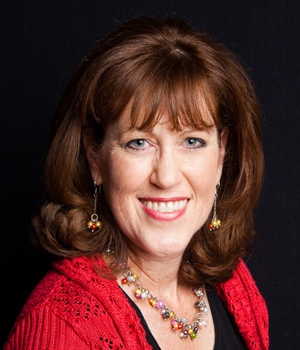 about the author
Jennifer Ahlstrom
Myeloma survivor, patient advocate, wife, mom of 6. Believer that patients can help accelerate a cure by weighing in and participating in clinical research. Founder of HealthTree Foundation (formerly Myeloma Crowd).
Thanks to our HealthTree Community for Multiple Myeloma Sponsors: