First Myeloma Crowd Round Table Held in Salt Lake City
The Myeloma Crowd launched its Round Tables on High-Risk Disease program in Salt Lake City, UT on Saturday, May 7, 2016. Host Dr. Rafael Fonseca of Mayo Clinic Scottsdale was joined by Dr. Guido Tricot of the Holden Cancer Center at the University of Iowa and Dr. Djordje Atanackovic of Huntsman Cancer Institute at the University of Utah.
A full house took in lectures centered on relapsed disease as well as high-risk disease issues, which as studies in disease progression demonstrate, a majority of myeloma patients will encounter. Each session of lectures was followed by a one hour Round Table in which the faculty commented on each others' presentations and took questions from the audience.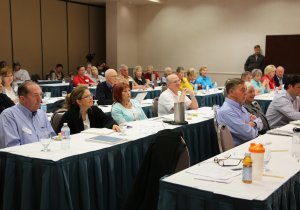 Dr. Fonseca started off the day with an introduction into the genetics of myeloma and high-risk disease, linking it to treatment strategy. His analogy of the Lion (drug therapy) and the Gazelle (myeloma) simplified the process in understandable terms. Current lines of attack focus tend to eliminate the slower, "dumber" myeloma cells while the others become smarter and stronger. Therefore, future therapies must get better at killing the smarter, faster cells from many angles.
Dr. Tricot commented that "this was the most engaged audience" he experienced in "all of the patient meetings" in which he has participated. In addition to providing an overview of recent studies, Dr. Atanackovic shared some of his own unpublished research on treating new molecular targets in myeloma.
Some of the key points raised in Salt Lake City included:
With the rising number of treatment options available, there are potentially countless combinations to choose from. This means it is more important than ever for patients to become educated because they get the ultimate say on which ones to choose. The more patients know about their disease, the better.
Selecting a myeloma specialist is essential. Survival rates vary dramatically between a general oncologist and a good myeloma specialist. Having a strong partnership between patient and doctor is optimal.
The genetics of your particular myeloma must be identified at diagnosis, not after treatment has started. Without this information, doctors will not have the most accurate information available to make treatment decisions.
Different drugs kill different types of myeloma cells. Those cells that are able to adapt and survive through treatment are often more aggressive and, eventually, will have more chromosomal abnormalities. This is why using drugs in combination is generally far more effective than a single drug.
An entirely new approach is needed for treating high risk patients, which probably will require targeting specific chromosomal translocations and deletions.
If a patient is transplant eligible, the best available current standard of care remains induction therapy, a transplant, and maintenance therapy.
Much time was spent discussing minimal residual disease (MRD) and its testing. Generally, the thought was to get testing to find out your status. If there is MRD present, patient may want to stay on treatment.
At relapse, there is generally a 90% response rate to new treatments but it gets more difficult to maintain at each relapse.
If a patient has high risk disease, it is imperative to treat immediately and not wait for progression.
New immunotherapy drugs, like Daratumumab and Elotuzumab, seem to be effective in high-risk disease. Elotuzumab must be used in combination with other drugs to be effective. Anti PD1 antibodies are also holding much hope in treating patients.
New drugs in the pipeline may be approved in the coming year.
Car T cell and T cell immunotherapies are also very exciting. Some of these treatments also look promising for high risk disease.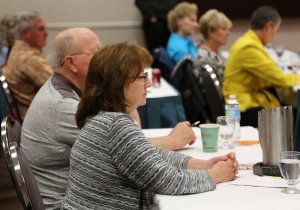 The Round Table attendees covered a spectrum that included smoldering to active myeloma patients who appreciated the chance to ask their most important questions directly to a group of myeloma specialists.
"This Round Table will directly affect my wife's decisions on treatment going forward," said one attendee.

Another commented, "This was incredible opportunity to speak with multiple specialists in one setting as well as meet and connect with other patients and caregivers."

"Although I consider myself knowledgeable, I learned as much from the questions as from the presentations. Myeloma is a scary, big disease and it's a lot easier to go on vacation and try to forget the whole cancer thing. But ignoring reality isn't going to help; in fact, it will likely hurt. So getting informed and developing an action plan is more than prudent. I feel hopeful after having listened to the experts and my fellow patients. I have a great doctor, there are new drugs I have not tried and more coming, I'm still alive, and I plan to be around for a very long time," said Lizzy Smith.
We encourage you to attend future Myeloma Crowd Round Tables. The next two will be in St. Louis (June 18) and Boston (June 25) and will feature different expert panels. Three more will be scheduled around the country this fall. Keep your eyes open and attend one or more as the topics will vary for each meeting.
As Dr. Fonseca noted, medicine is changing because patients are demanding it. The Myeloma Crowd Round Tables help educate patients to know what to demand.
Thanks to our Sponsors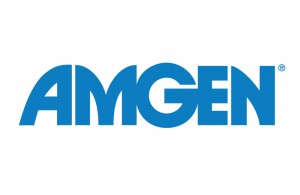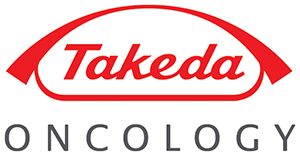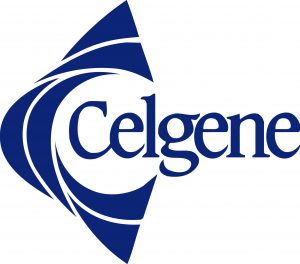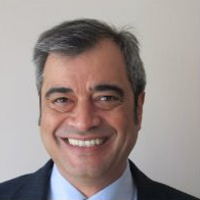 about the author
Greg Brozeit
Greg Brozeit has been with the HealthTree Foundation since 2015 when he began volunteering for the Myeloma Crowd. Prior to that he worked with Dr. Bart Barlogie and the International Myeloma Foundation, inaugurating many myeloma patient advocacy and education programs.
Thanks to our HealthTree Community for Multiple Myeloma Sponsors: