FDA Orphan Status for Myeloma T Cell Therapy
The U.S. Food & Drug Adminstration (FDA) granted orphan status to a targeted immunotherapy drug for myeloma called galinpepimut (GPS) on May 9, 2018.
GPS is a vaccine that targets the WT1 antigen which, according to manufacturer SELLAS Life Sciences Group, "is one of the widely expressed cancer antigens" found a variety of cancer types, including myeloma. According to dictionary.com, antigens "stimulate the production of antibodies and combine specifically with them."
The vaccine manipulates a person's own immune system and other drugs to produce more CD4 and CD8, molecules on cells that identify and stimulate activity on T cells which then attack and kill myeloma cells.
SELLAS, a spinoff business from Memorial Sloan Kettering Cancer Center, has "reported median progression-fee survival (PFS) of 23.6 months in the high-risk MM setting" as compared 12 months with other treatments.
SELLAS is developing GPS vaccines for other cancers including solid and liquid tumors.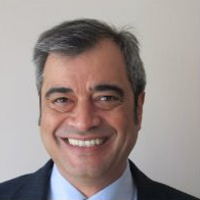 about the author
Greg Brozeit
Greg Brozeit has been with the HealthTree Foundation since 2015 when he began volunteering for the Myeloma Crowd. Prior to that he worked with Dr. Bart Barlogie and the International Myeloma Foundation, inaugurating many myeloma patient advocacy and education programs.
Thanks to our HealthTree Community for Multiple Myeloma Sponsors: