Facility Fees: Ways to Avoid Paying for this Hidden Expense
Did you know that when you visit your doctor, you may be paying more for the visit than you anticipated? And, it all depends on where you saw your doctor. I'm referring to another hidden fee, the facility fee. This facility fee is added on to your doctor visit bill if you see the doctor at a facility that the doctor doesn't own or one that is owned by a hospital. These fees are not charged by independent doctors. You may have noticed that many cancer doctors are now owned by a hospital. It may also be very difficult to tell whether or not the facility is owned by a hospital unless they informed you of the change. The provider themselves rarely notify you of the additional costs you will be responsible for. In some cases, the doctor may still be working in the same facility or has moved a short distance away. These facility fees are charged in addition to any other charges for the visit. These fees are charged by the clinics that are owned by the hospital to cover the cost of maintaining that facility or for the use of equipment. The facility fees can range from $15.00 to hundreds of dollars depending on the service being provided.
Facility fees are rarely covered by insurance, and if they do pay for any of the bills, it's only a small portion. The rest is your responsibility. Some insurance companies also have a separate deductible for these fees. Make sure you know your insurance. Call and ask about these fees. This is especially important if you visit your doctor on a regular basis.
What's happened is a lot of doctors' offices have undergone a "rebranding" in the last few years hospitals have purchased outpatient clinics and are now billing separately for the facility as well as for physician services.
There are things you can do to avoid these fees. One way is to go to the website: the-alliance.org and click on to find a doctor. If you see a red exclamation point, you will know that the doctor's office and clinic locations will charge a facility fee for their services. You can also ask when you make an appointment if you will be charged a facility fee. And, if by chance you are charged a facility fee and you don't want to pay for it, ask the doctor if he sees patients at a different location and if you can be seen there instead. If you are seeing the doctor at a location that charges a facility fee, find out how much that fee will be so that you aren't surprised when you receive the bill. Also, you always have the opportunity to change doctors. This option may be a bit difficult if you see specialized doctors such as cancer specialists.
Facility fees have been a hot topic for quite some time. Consumers have raised many complaints about the practice. In fact, the practice has motivated federal regulators to examine the procedures in place for hospital service charges and pricing transparency. Though last year it was required that hospitals make available the costs of treatment, The prices are very difficult to find because it is hidden in their policies. The best place for you to get the information is from your individual doctor's office.
Be informed so that you can make the best decisions for yourself as to where you are going to receive your care and treatment.
Diahanna Vallentine, BCPA
Diahanna is a Financial Coach with the Myeloma Coach program. She and other Myeloma Coaches have experience navigating the financial impact of myeloma. If you have concerns and questions about the cost of your myeloma treatment consider working with a Myeloma Coach. They can share experience and resources that have helped them. If you are living with or caring for someone with myeloma and would like to share your experience to help another- consider becoming a Myeloma Coach. Your personal experience and knowledge of resources can help others and make a positive difference in their lives.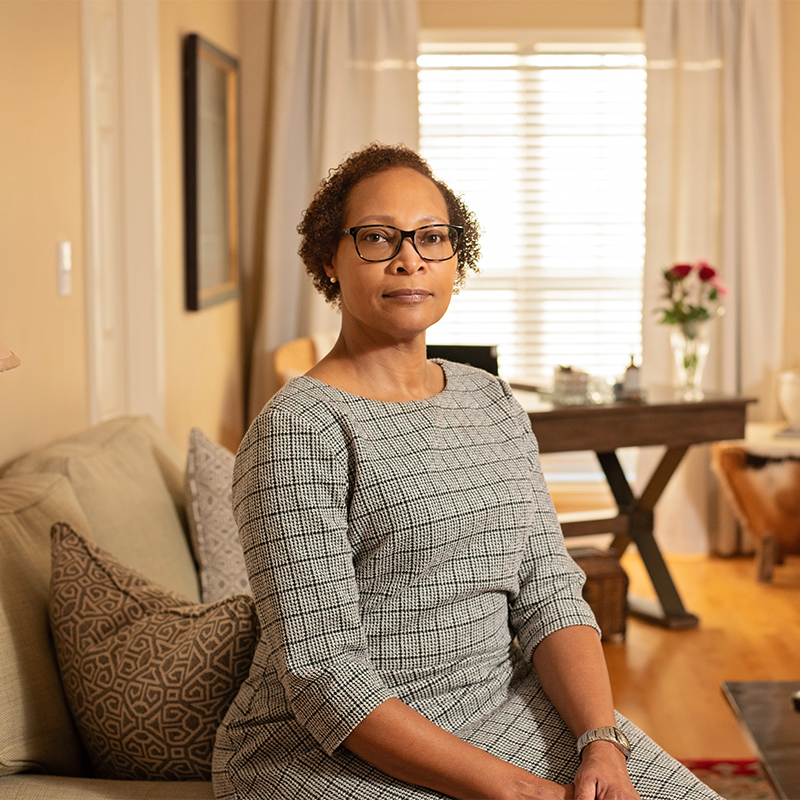 about the author
Diahanna Vallentine
Diahanna is the Financial Program Manager for the HealthTree Foundation. She specializes in providing financial help, resources and education for multiple myeloma patients. As a professional financial consultant and former caregiver of her husband who was diagnosed with multiple myeloma, Diahanna perfectly understands the financial issues facing myeloma patients.
More on Life With Myeloma
Thanks to our HealthTree Community for Multiple Myeloma Sponsors: