Join the Myeloma African American Chapter
When Valarie Traynham of Aurora, IL had a medical appointment in 2015 to find out why she was getting recurring nosebleeds and could not shake off flu-like symptoms, she didn't expect to be diagnosed with myeloma. Just like virtually everyone who gets that news, she had not heard the word before, much less know what it meant.
This month Valarie, who is also a Myeloma Coach, took on the task of leading the Myeloma Community African American Chapter of the HealthTree Foundation, which will launch virtually on February 25, 2021, featuring Valarie sharing her story on how she became her own best advocate and leading a group discussion. She will host monthly meetings focusing on topics relevant to the African American myeloma community. In March, Dr. Craig Cole will speak on the myeloma landscape.
"I want to use my experience to support others in my community diagnosed with myeloma, I didn't have that when I was diagnosed," Valarie observed, "I don't want them to have that deer-in-the-headlights look; not knowing what questions to ask and how to be their own best advocate.

"There are great opportunities in research, treatment, and clinical trials for African American myeloma patients and I hope the our new chapter will inform and motivate the community to take advantage of them," she continued, "if they do, it will ultimately benefit every myeloma patient."
After a prolonged period of induction and consolidation which included a stem cell transplant, Valarie joined a support group founded by fellow patient Dede Brunson in 2017. Soon after, she became the leader of the group (see photo below, Valarie is on the left), one that she continues to nurture with loving care.
Today Valarie continues to be on maintenance and she makes sure her local oncology team collaborates with her myeloma specialist, Dr. Parameswaran Hari at the Medical College of Wisconsin. "I feel fortunate and blessed to have caring, talented doctors," said Valarie.
Valarie's faith, active membership in her church, as well as the support of her family and friends are also key to her positive outlook.
"I'm excited about the opportunity the African American Chapter and hope to grow my position into something positive and constructive for all patients. Disparities in myeloma—in health care in general—are real and I hope to do my part to raise awareness of this important issue for everyone in the myeloma community," noted Valarie.
The HealthTree Foundation is honored and excited about widening Valarie's reach to bring her quiet confidence and enthusiasm to patients and caregivers everywhere.
Valarie can be contacted at valarie@healthtree.org.
Join Valarie for the first event in the African American Chapter, on February 25, 2021 at 1 pm Central where Valarie will share her story and lead a group discussion on "Becoming Your Own Best Advocate."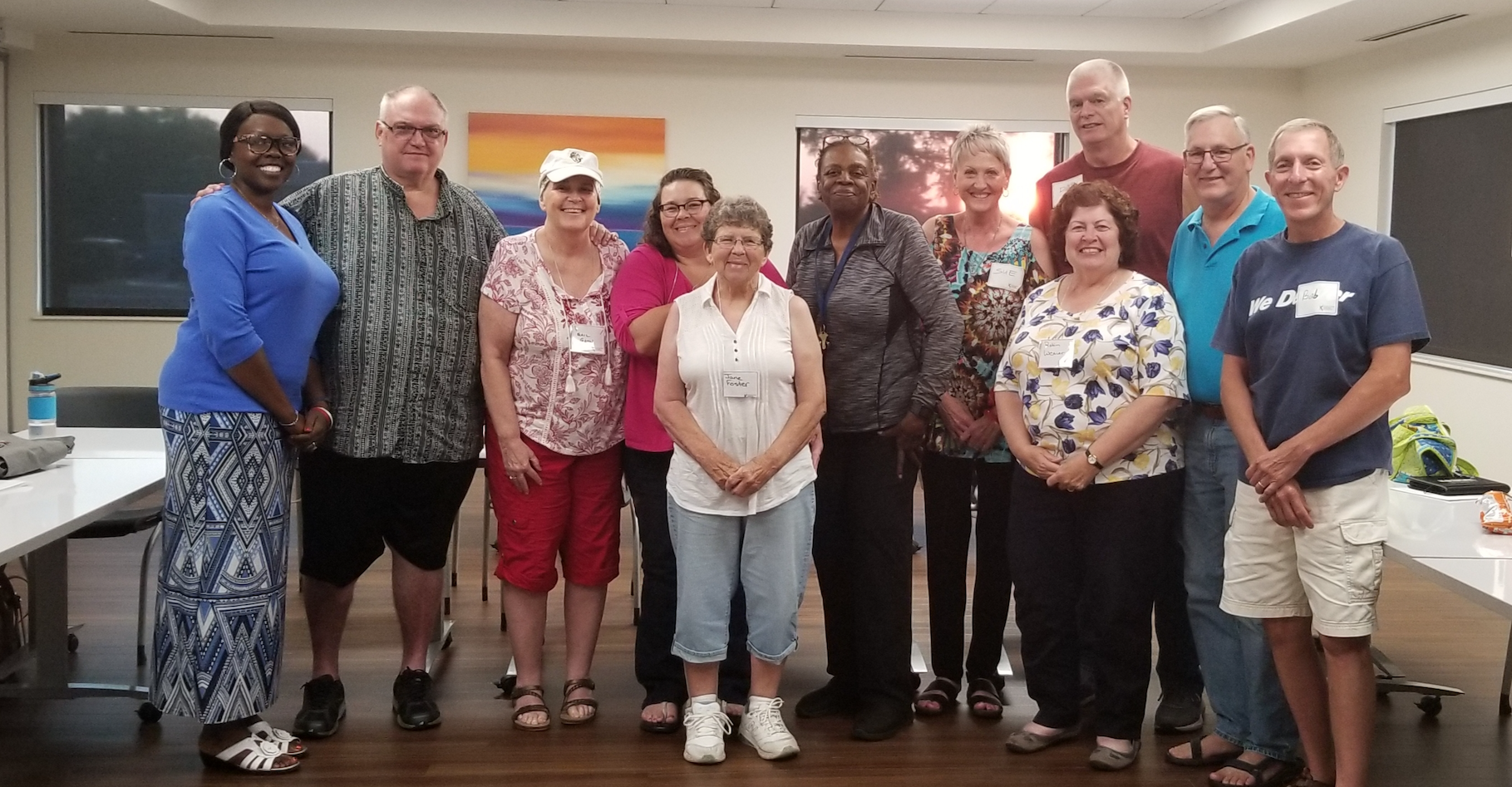 Join the Feb 25 "Becoming Your Own Best Advocate'' Event