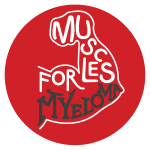 Editor's Note: On February 1 the Myeloma Crowd will open registration for the Muscles for Myeloma Challenge (March 1 - April 30). Today's article is the first in a series about exercise that we hope will motivate you to begin thinking about you might want to do improve your fitness. Get Ready!
Exercise may have multiple effects to boost the effectiveness of immunotherapies according to a recently published study in Oncology.
A number of published studies have shown that exercise has risk reduction and survival benefits "in patients with nonmetastatic breast, prostate, and colorectal cancer."
The authors of the Oncology paper argue the need for more studies to study the potential therapeutic effects exercise may have on cancer. "Specifically, we present a framework that focuses on the effects of long-term exercise (as opposed to acute, single bouts of exercise) on…normal cells interact[ing] with the immune system."
A well-functioning immune system relies on the efficient movement of antibodies as well as other disease-fighting agents like natural killer (NK) cells through the bloodstream to sources of disease and infection. They are triggered by and drawn toward inflammation that house causes of disease such as viruses, parasites, bacteria, or some other pathogens.
This is the idea upon which newly approved monoclonal antibodies like daratumumab and elotuzomab are based. It also includes research like the two selected MCRI projects focused on manipulating CAR T and T cells.
Past studies have demonstrated that benefits of exercise include weight loss and increased vigor. Studies also show that exercise also stimulates physiological functions regulating inflammation. And while no comprehensive studies have been done on how exercise may impact inflammation in cancer, the authors write that small studies with limited data have been "promising."
"There is some evidence to suggest that exercise increases NK cell number and function, although not all studies support this conclusion."
The discrepancies in results may be due to the type of exercise, the beginning physical condition of each patient, or diet. But the authors conclude many studies have shown even "a single bout of exercise…significantly increases" the number of NK cells and "may have implications in the cancer setting."
Outside of cancer, there is ample evidence that exercise has a many beneficial effects on the body's ability to combat inflammation, infections, and "environmental injuries." The question is still open as to whether exercise can have positive effects at the cellular level to slow or change cancer progression.
Another area of research recommended by the authors, since cancer tumors become resistant to the immune system, is to determine if exercise can help to stimulate activity of dendritic cells (DCs), which "are essential for the initiation of immune responses." So far, only mouse and rat studies "suggest greater" DC activity "which may translate to greater anti-tumor immunity." This, too, is worthy of more study in humans.
While there is much evidence that exercise helps to ease the symptoms and side effects of cancer treatments, the authors of the study speculate that exercise might even help the immune system to inhibit growth and development of some cancers.
They recommend creation of studies to explore a possible new area of research and treatment, "exercise oncology." This interdisciplinary field might open a door to cancer treatment that to assist patients to help heal themselves.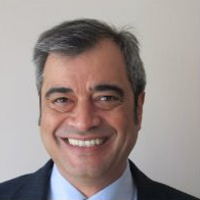 about the author
Greg Brozeit
Greg Brozeit has been with the HealthTree Foundation since 2015 when he began volunteering for the Myeloma Crowd. Prior to that he worked with Dr. Bart Barlogie and the International Myeloma Foundation, inaugurating many myeloma patient advocacy and education programs.
More on Life With Myeloma
Thanks to our HealthTree Community for Multiple Myeloma Sponsors: