EHA 2017: Myeloma Treatment for the Elderly or Transplant Ineligible
Myeloma therapy is getting better for elderly patients according to Graham Jackson, MD and Professor of Haematology at Newcastle University and former Clinical Director of Haematology and Bone Marrow Transplantation at Newcastle Hospitals Trust. While stem cell transplant is still considered one of the strongest and best therapies, age or fitness levels may be one of the reasons patients don't qualify for or choose a stem cell transplant. Fitness levels, or what doctors call "performance status" is one of the key factors in this decision. Patients may be over 65 and obtain a stem cell transplant if they are fit enough. Other factors that may rule out a stem cell transplant for patients of any age may include other health issues (kidney, lung or heart), the amount of stem cells potentially collected, disease response or patient choice. Many of the doctors use the International Myeloma Working Group frailty score while others use their own assessments to judge fitness status. For patients who were not headed to transplant, recommendations by Dr. Jackson and by Sonja Zweegman, MD of the VU University Medical Center Amsterdam, The Netherlands were given at the recent European Hematology Association meeting (EHA). They both noted that very few studies include elderly patients. One of the few studies addressing age separated patients into under 75 and over 75 categories. The combinations of Revlimid/dex vs. continuous Revlimid/dex vs. melphalan/prednisone/thalidomide were compared. Some key takeaways from this study were the following:
Continuous Revlimid/dex was better than Rev/dex for 18 months only
Lenalidomide had deeper responses than thalidomide
The addition of Velcade to melphalan/prednisone was better than melphalan/prednisone alone
Newer combinations could include a third drug to the Revlimid/dex combo. One study will be testing the addition of ixazomib (which is conveniently oral) and will study different dosing levels of ixazomib. Both doctors referenced Dr. Mateos of Spain's study asking if different combinations could be used sequentially or alternated in the elderly. Dr. Mateos had tested the use of 9 cycles of Velcade/melphalan/prednisome and 9 cycles of Revlimid/dex. The data showed that using these combinations in sequence (VMP first and then Rd) or alternating them (like VMP, Rd, VMP, Rd) showed equal outcomes. Dr. Jackson showed key data that no matter the fitness levels, getting older is a bigger challenge for longer myeloma outcomes, especially over the age of 75. In the study comparing over and under 75 patients, the over 75 age group had a higher discontinuation rate than under 75 (24% vs. 17%). The median in the best treatment arm (continuous Revlimid/dex) showed 60.9 month progression free survival in the under 75 group vs. 52.3 months in the over 75 group. To better tailor treatments in the elderly, Dr. Jackson suggested that elderly patients who were not considered "frail" could improve their outcomes by assessment of their renal function, cytogenetics and patient preferences like oral therapy and treatment free intervals. The future use of immunotherapies like daratumumab or elotuzumab in the elderly population is also an exciting option. New trials are planned adding daratumumab or elotuzumab to Revliimd and dex which should also lengthen life for elderly patients.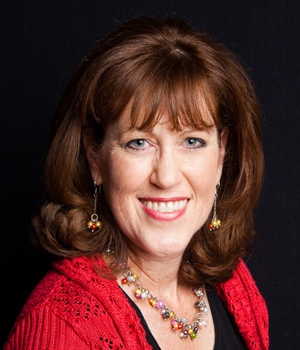 about the author
Jennifer Ahlstrom
Myeloma survivor, patient advocate, wife, mom of 6. Believer that patients can help accelerate a cure by weighing in and participating in clinical research. Founder of HealthTree Foundation (formerly Myeloma Crowd).
Thanks to our HealthTree Community for Multiple Myeloma Sponsors: