Can Donating Platelets Save a Cancer Patient's Life?
Chemotherapy has many side effects, and one of those includes lowering the blood count in a patient's body. As the blood count drops, the platelets that circulate within the blood also decrease. The lack of platelets can be dangerous for any patient because these tiny cells are important for helping the body form clots to stop bleeding (which is why patients may notice an increase in bruising and bleeding during chemo). So how can patients raise their blood and platelet levels back to normal?
The answer is platelet donors. It's similar to a blood drive, but instead of drawing blood, donors can donate platelets that can be given to cancer patients.
HOW DO I DONATE PLATELETS?
Donors may donate platelets up to 24 times a year, compared to a maximum of six times for whole-blood donations. Schedule a platelet donation on the American Red Cross website, or by downloading the Blood Donor App.
Justin Mueller, American Red Cross Regional Manager emphasized the importance. "Every 30 seconds, someone in the U.S. needs platelets," Mueller said. "Platelets have a very short shelf life - just five days from they time they are donated - so there is a constant, often critical, need for new and current donors to give in order to keep up with hospital demand for platelets."
WHO CAN DONATE
All individuals in generally good health, who meet the height and weight requirements are eligible to donate.
HOW IT'S DONE
Mueller goes on to explain how the donation is performed:
"Platelet donation is a little different from a regular whole-blood donation. During platelet donation, blood is collected by a device that separates platelets, along with some plasma, from whole blood. Following the separation, the remaining blood components are returned to the donor. The entire process takes about two to three hours," Mueller said. "Many donors find platelet donation more comfortable because a smaller needle is used. And because fluids and red cells are returned after donating platelets, some donors say they feel less sluggish afterwards. There's no pain other than the little needle pricks. You lie down and an IV is inserted into each arm. Blood is drawn from the left arm, run through a machine that extracts platelets, and then the remaining blood is injected back into your right arm. You can watch a video on a screen attached to each bed. They have a bunch of videos to choose from so the time passes easily."
IT IS WORTH IT
Yes, donating platelets is a time commitment. But it's one that benefits many cancer patients. Cancer survivor, Sachi Churilo, said:
"I currently have a low platelet count due to the chemotherapy. We cannot live without platelets, tiny blood cells that help the body form clots to stop bleeding. Platelet donations give me another chance to live, another chance to hug and love my family and friends. On behalf of all cancer patients, I thank donors for their kind and courageous acts."
Make a difference today and donate platelets. You have the opportunity to save a life like Sachi Churilo's.
Source: Independence News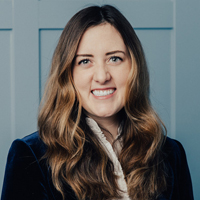 about the author
Allyse Shumway
MyelomaCrowd Editorial Contributor. Daughter to a parent with cancer.
More on Life With Myeloma
Thanks to our HealthTree Community for Multiple Myeloma Sponsors: