MCRI Day 9 Challenge: Teach Your Primary Care Doctor How to Diagnose Myeloma and Save Lives
One in five multiple myeloma patients die within 60 days of diagnosis because the blood cancer was caught too late. Doctors need to know that common symptoms like back pain, fatigue and frequent infections could actually mean myeloma. Share this important letter with your Primary Care Doctor then share on social media with #discovermyeloma #curemyeloma. We receive $1 per share from our corporate sponsors that will be donated to myeloma research, but only if you include these hashtags when you post!

Here's what you can share on your Facebook timeline:
(Just copy and paste it!) Day 9 Challenge: One in five myeloma patients dies within 60 days of diagnosis because the blood cancer was caught too late. Teach your primary care doc what to look for by sharing this important letter and save lives! Share on social media using these hashtags. Each share raises $1 for myeloma research! https://bit.ly/1MwUvgV #discovermyeloma #curemyeloma
---
Send this Letter to your Primary Care Doctor
By Jim Omel, Myeloma Patient and Family Practice Doctor
Dear Doctor, I write as one of you, a Family Practice physician for 25 years. I dealt with the same vague CC's which you do: "Why am I so tired"?, Why don't I feel good"?, and "Why does my back still hurt"? Near the end of my practice I missed an important Dx......my own......by failing to include Multiple Myeloma in my Differential Diagnosis. My increasing back pain ultimately resulted in a T-10 compression fx. The plea in this short note is simple: better awareness. Please keep your Index of Suspicion high for this zebra hiding among so many common horses. If your patient doesn't respond to the conservative approach you recommend, please order a simple SPEP (serum protein electrophoresis). It is not part of a routine chem panel, but will quickly rule out this devastating diagnosis. An IFE (immuno fixation electrophoresis) is helpful to confirm and define your patients' cancerous clone which is producing myeloma protein. Also recall the acronym for myeloma diagnosis. CRAB reminds us to remember (1)HyperCalcemia, (2)Renal disease, (3)Anemia, and (4)Bone disease. When combined with lab values showing a monoclonal spike of a single immunoglobulin, the diagnosis is active multiple myeloma. Please don't miss this important diagnosis. Myeloma should be on your long Diff Dx list for chronic back pain, frequent infections, and extreme fatigue. Sincerely, Jim Omel MD
---
Yesterday's Results and Winners
Thank you Day 8 supporters! We've raised almost $17,000 for multiple myeloma research so far!
Congratulations to Kathy Ulrich and Abbie Rae who won today's MCRI challenge prize! They win two tickets each to the upcoming Trans-Siberian Orchestra concert in Salt Lake City on November 24th at the Energy Solutions Arena. Thanks to iHeart Radio for your generous donation to make this possible!
---
Thanks to our 12-Day Challenge sponsor, Takeda Oncology.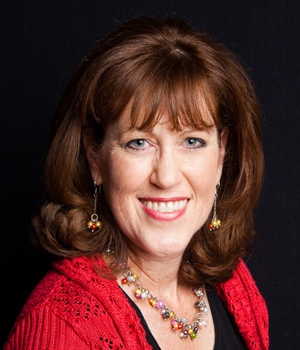 about the author
Jennifer Ahlstrom
Myeloma survivor, patient advocate, wife, mom of 6. Believer that patients can help accelerate a cure by weighing in and participating in clinical research. Founder of HealthTree Foundation (formerly Myeloma Crowd).
Thanks to our HealthTree Community for Multiple Myeloma Sponsors: