Dexamethasone and Me: A Love-Hate Relationship
BY MICHELLE PETERSON I have a love-hate relationship with dexamethasone. I know dex is good for fighting multiple myeloma, and I know it's good for reducing the inflammation associated with my other chemo drugs. If it didn't do much to help me or kill my myeloma it would be just a hate-hate relationship. I hate dex because it deprives me of sleep, raises my blood pressure, and makes me gain weight. When I was diagnosed, I had been in pain for months, seeing several doctors to try to get some relief. Finally the pain let up a little just before my husband and I went to San Diego to get married. It was a beautiful ceremony on the beach and the day was perfect. The pain had subsided to the point (at least for a couple days) that I dared to believe that I was getting better. One month later, my new husband took me to the ER one evening because my back pain had gotten so bad I could hardly walk. I couldn't stand or get out of bed without help. The E.R. doctor was remarkable and was the first person to actually consider I had something more than hypochondria, arthritis or pulled muscles. Blood tests revealed that my calcium levels were dangerously high and a subsequent scan revealed bone lesions. That's when I first received the myeloma diagnosis; the first time a doctor used the "C" word. I was immediately admitted to the hospital where I remained for a couple of days while my blood chemistry was brought back to normal. My life hasn't been what could be called "normal" since. A local oncologist started me on a cocktail of Velcade, Revlimid, and dexamethasone. (VRD) which put me in enough of a remission to have a bone marrow transplant. My family was pretty excited: I was one of the lucky few to have a genetically identical twin sister who agreed to be my stem cell donor. I had my transplant in early January of 2015 and I was convinced that I was in remission because every twin study I had read was very successful. The transplant process was frightening for my family, but fortunately I don't remember much. We later learned that sometimes rapid and aggressive engrafting can result in the symptoms that I experienced. Engrafting is when the new stem cells attach and start becoming the bone marrow cells. After the process, I was declared to be "cancer free". Just after my transplant, I noticed that my IGA and IGG numbers were slowly rising, but my oncologist assured me that the numbers were in the normal range and that I shouldn't be concerned. When I asked my doctor to cut back on my medications, he ordered a new scan that revealed a new lesion pressing on the nerve in my hip. Feeling ignored by this doctor, I took my labs to The Huntsman Cancer Institute where I was immediately accepted as a patient and was started on additional radiation and chemotherapy right away. A a full body scan revealed that I had more tumors that were big enough to require additional attention. My IGA and IGG numbers were evidently more of a concern to the specialist at Huntsman. Today, I get carfilzomib, Revlimid, and Dexamethasone (KRD). The carfilzomib has been very effective, but if I don't take my dex, I'm completely miserable. After several rounds of treatment, the combo has put me into a complete, stringent remission (words we love to hear.) And dex is part of the reason. What is Dexamethazone? Dexamethazone is a steroid that kills myeloma cells and reduces inflammation, but it can also cause some problems:
Weight gain
Vision issues
Depression
Acne
Insomnia
Headaches
Light headedness
Nausea, stomach pain, bloating
Muscle weakness, or
Changes in the shape or location of body fat (especially in your arms, legs, face, neck, breasts, and waist )
Even with all this, dex still does more good than bad. So thanks, dex, for all you do. Our love-hate relationship will continue!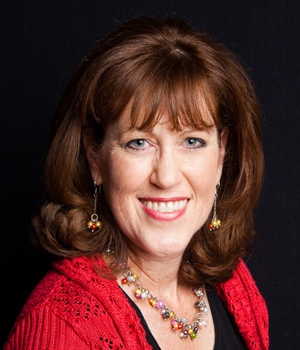 about the author
Jennifer Ahlstrom
Myeloma survivor, patient advocate, wife, mom of 6. Believer that patients can help accelerate a cure by weighing in and participating in clinical research. Founder of HealthTree Foundation (formerly Myeloma Crowd).
More on Life With Myeloma
Thanks to our HealthTree Community for Multiple Myeloma Sponsors: