Myeloma Round Table: Developing a Treatment Strategy — Chicago, April 30, 2022 (Part 2)
"I've just been diagnosed with myeloma. Now what?" That question leads to serious decisions about treatment strategies that need to be made.
The afternoon session of the Chicago Myeloma Round Table, held on April 30, 2022 in Schaumburg, IL emphasizes the decisions patients have to make about treatment. Dr. Attaya Suvannasanka provides an overview of the ever-changing landscape of myeloma treatment and how to start making sense of them. Dr. Binod Dhakal outlines considerations physicians make with patient when they are in clinic. To close, Dr. Morie Gertz explains CAR T therapy in his world-premiere lecture on the subject for patients in much the same way he opened the program earlier in the day.
Attaya Suvannasankha, MD, Indiana University, Simon Cancer Center, Indianapolis, IN: New Eras for Myeloma
Novel antibodies are significantly leading improved survival in myleloma
They are very specific, mimic our immune system

Immune system consists of B cells and T cells in charge to protecting the body, but it is insufficient to kill myeloma cells

These new therapies have diverse mechanisms of action: they can mark the myeloma cell to get killed or they can bind to the cell and for the immune system to kill it

Response rates are very promising

Bone disease:

Affects more thatn 85% of patients
The normal interaction of bone degeneration and regeneration is off balance
Bone pain is also common

Treatment of bone issues is verymportant.

Bisphosphonates or denosumab are standard of care
Zoledronic acid (Zometa) is the preferred bisphosphonate
Denosumab is prefered in patients with renal disfunction.
Be aware of osteonecrosis of the jaw, for it is also a consequence of bone erosion, check-in with your dentist regularly!
Studies demonstrate physical activity improves bone health, very important to stay active!

Infection

Myeloma patients are more susceptible
Primary cause of death for patients that are not progressing in their cancer
Remember to get vaccinated
Use prophylaxis with antibiotics
Binod Dhakal, MD, MS, Medical College of Wisconsin, Milwaukee, WI: Putting It All Together in the Clinic
Diagnosis and monitoring

Regular bloodwork is essential to keep track of your disease
Blood test can determine level of M-protein and light chains and immunoglobulins
PET scans are useful tool for monitoring disease proliferation and detecting lesions size from 0.5 to 1 cm

Minimal residual disease (MRD) - very useful, detects disease with very sensitive testing by:

Flow cytometry
DNA sequencing

MRD is mportant because it is very prognostic

Real question is what to do if negative or positive, not known yet, clinical trials are key

Relapse is the most complicated issue myeloma because disease becomes more challenging

Early and late relapses have differing treatments
Early relapse: patients with 1 to 3 prior lines of therapy
Late relapse: patients with more than 3 lines of therapy, clinical trials are strongly suggested.

Therapeutic approaches to mitigate relapse

Sequencing therapies: CAR-T, Bispecifics, antibodies targeting BCMA
Re-dosing CAR-T therapy
Assess the mechanism of relapse

When should one seek a specialist?

Early referral is KEY since myeloma is a very complex and heterogenous disease
At least refer at the time of first relapse, after 2 lines
Continuous communication with an oncologist is also important
Morie Gertz, MD, MACP, Mayo Clinic, Rochester, MN: CAR T 101
It is possible to manipulate an individual's immunity to kill cancer
Vaccinations prove that your body's immune system can kill viruses by exposing itself to that virus
Immune cells:

White blood cells (See "Weeds in the Garden" for an explanation)

Granulocytes: fight infections
Lymphocytes: can destroy virus, fungus and cancer cells. There are two types:

B cells
T cells: these cells have sites on the surface (proteins or antigens) that recognize specific types of cells
Myeloma cells also have exclusive proteins (let's say a triangle).

Names of the triangles: CD138, CD 38 , BCMA.

T cels fight cancers, but myeloma cells make them "wander around your blood" and unable to recognize them.
CAR T "engineers" T cells to help them recognized myeloma cells

Step 1: Collect T cells in the same way that they are collected for stem cell transplants.
Step 2: In the lab, attach a protein (antigen receptor) to the T cell that recognizes the triangles (antigens) in the myeloma cell

This process takes about a month, doctors use "bridging chemotherapy" to prevent myeloma from keep growing in patients with aggressive disease

Step 3: Reinfuse engineered T cells (CAR T cells) into body

Lymphodepleting chemotherapy is given prior to "slow down" immune system so it does not try to eliminate the CAT T cells.

Some side effects

1% mortality
CAR-T cells don't stay forever, they can disappear in some patients
This therapy is not a guarantee, but clinical trials are helping out in this matter
Worth talk about with your specialist
Questions & Answers
0:25 - Do CAR T cells multiply and divide to increase their efficacy? Does giving a patient more T cells increase the chance of conquering the disease?
3:02 - After CAR T can a person get a second therapy of CAR T? Or would they get a different therapy?
6:55 - Why is 17p deletion significant?
8:55 - Could CRISPR gene modification technology correct genetic abnormalities in myeloma patients?
11:50 - Have you seen any predispositions to serious reactions to the CAR T procedure?
13:07 - Is CAR T a good option for people with extramedullary disease?
14:29 - What is your opinion regarding the role of radiation in the treatment for myeloma?
16:23 - How do you determine what's best; a second transplant or CAR T?
19:43 - Is there a risk for secondary cancers or CAR T?
22:40 - What's the best course of action that I should take during smoldering myeloma?
25:25 - What is a checkpoint inhibitor and why is it having so many problems in myeloma?
28:33 - I was told there is a shortage of storage supplies for my harvested stem cells, is it national?
33:25 - Does Evusheld work for Covid protection in patients with myeloma?
34:25 - How should myeloma patients think about COVID today?
38:28 - Have you had patients MRD negative with an M sipke?
41:05 - I heard there is a second research study going on for CAR T, are you experiencing many differences?
42:22: What causes cytopenias in CAR-T procedures?
44:30 What treatments are on the horizon in 5 to 10 years not mentioned today?
Thanks to our sponsors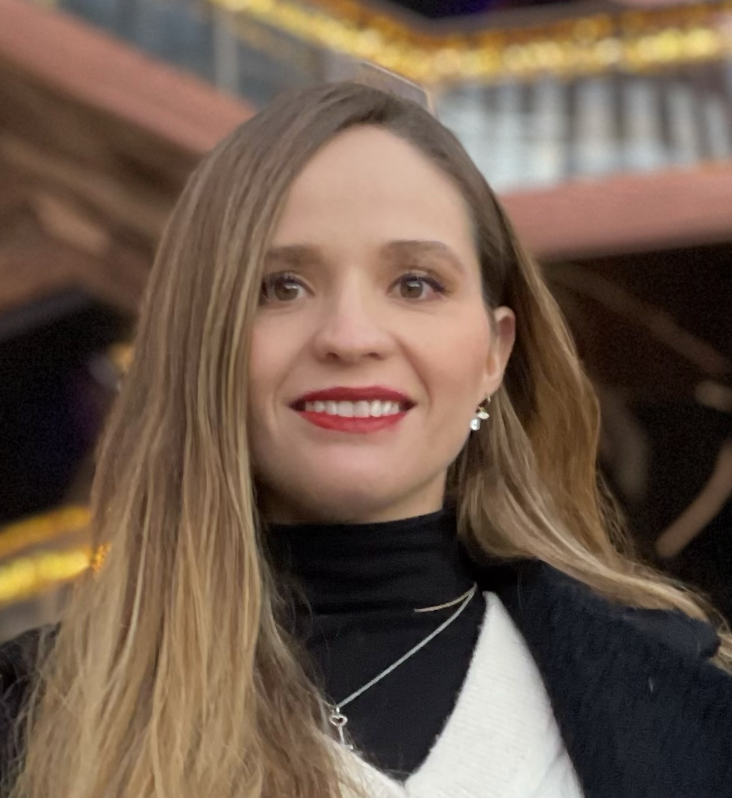 about the author
Andrea Robles
Andrea Robles is an International Medical Graduate, part of Healthtree's patient navigator staff. She is committed to patient's global wellness and finding a cure through research. She's also a wife and mom of 3.
Thanks to our HealthTree Community for Multiple Myeloma Sponsors: