How Do You Make Decisions at a Myeloma Relapse? Please Share Your Experience.
How do you make decisions about which therapy to choose when your myeloma returns? We invite you to share your experience in our myeloma patient Decision-Making Survey. Please click the link below to start the survey. The survey is best completed on a laptop or desktop computer, not on a phone.
If you have an existing HealthTree Cure Hub account, click here:
Decision-Making Survey (in cure hub)
If you do not have an existing HealthTree Cure Hub account, click here:
Decision-Making Survey (public)
As I patient myself, I know that I will likely relapse, even after I experience a myeloma remission. I also know that because there are so many treatment options in today's myeloma arsenal, the process to pick my next therapy with my doctor can be quite confusing.
You may have a slow relapse and have plenty of time to make a new treatment decision. Or the relapse can be fast, and you need to change therapy quickly. Regardless of the type of myeloma relapse, it is always an anxiety-provoking event.
We want to reduce that stress and help you be prepared for your best care possible.
HealthTree for Multiple Myeloma in partnership with myeloma experts would like to know more about your decision-making process.
What resources do you use to learn about treatment options?
What are the most helpful resources?
Who influences your decision?
Who makes the final decision?
How long do you take to make a decision?
What factors affect your decisions, like time in clinic, one-time treatment, side effects, etc.?
With your answers, myeloma specialists and HealthTree will be able to focus our efforts to provide you with the right resources and support you during these challenging times.
The survey was reviewed by a 5-member patient advisory board and the following myeloma specialists.
Rafael Fonseca, MD - Mayo Clinic
Ola Landgren, MD - Sylvester Comprehensive Cancer Center
Sagar Lonial, MD - Emory Winship Cancer Institute
Robert Orlowski, MD - MD Anderson Cancer Center
Saad Usmani, MD - Memorial Sloan Kettering Cancer Center
Our goal is to include over 600 patients in this survey. Aggregated responses will be shared back with survey participants. As always, your personal information will be kept confidential.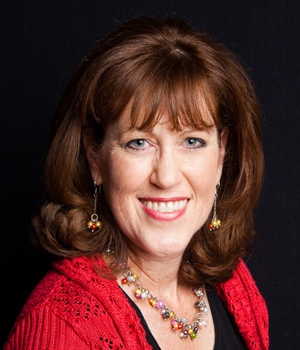 about the author
Jennifer Ahlstrom
Myeloma survivor, patient advocate, wife, mom of 6. Believer that patients can help accelerate a cure by weighing in and participating in clinical research. Founder of HealthTree Foundation (formerly Myeloma Crowd).
More on HealthTree Research
Thanks to our HealthTree Community for Multiple Myeloma Sponsors: