Clinical Trials, Multiple Myeloma & Why You Should Participate
BY LIZZY SMITH I have always thought that clinical trials were for the desperate people, the patients who exhausted all options and for whom little was left. And then I got myeloma. I was given a plethora of options for treating my illness and quickly embarked on a tandem stem cell transplant. Since that rather eventful year in 2012, I have remained active in the cancer community and have done all I can to learn about myeloma, current treatments, and those in the pipeline. One thing I have come to realize is this: Clinical trials are how we patients have been able to survive our disease to this point, and trials are the only way we will find new treatments and a cure. Those who have participated in trials are not guinea pigs, and many had not exhausted their treatment options. I have talked to countless cancer patients who have participated in clinical trials who were were seeking the best and most groundbreaking treatments out there, or were willing to be observed in order to further myeloma innovation. And there were those who had no other choice and were given a new lease on life because of one. So here is helpful information on clinical trials... Got questions? We have answers! There are a lot of myths about joining clinical trials. The Myeloma Crowd has an excellent FAQ that will debunk these myths and answer many of your questions - like who pays for participation, how to find a trial that is right for you, and what to do if you don't want to continue your participation. To find the FAQ, click here. Sparkcures: Our absolute favorite place to search for myeloma-specific trials! (It is super easy) I have discovered first-hand how challenging it can be to find a trial that may be appropriate for the patient. One would think that oncologists are up-to-date and can find the perfect clinical trial for you but that is rarely the case. We patients (and, hopefully, our caregivers) must be our own advocates and when it comes to finding a clinical trial, this is definitely the case. Doing this research hasn't been easy, at least not for me. Much of what I can search online has been difficult to sift through or understand. And then there came this resource: Sparkcures. Honestly, it's the easiest database I have ever discovered for myeloma. You can customize your search in a snap. So far, I have found a trial I am very interested in getting into and I will be discussing this with my doctor on Friday. I want access to Daratumumab! Personal stories & reasons to participate I also love these articles from The Myeloma Crowd about clinical trials:
MCRI: We are funding a very promising trial
Dr. Ivan Borrello, MD, PhD of the Johns Hopkins Sidney Kimmel Comprehensive Cancer Center, is working to create a patient-specific immunotherapy using enhanced T cells from the patient's own bone marrow, for truly personalized medicine. He has found the marrow infiltrating lymphocytes (MILs) inside of the bone marrow to be more indicative of a patient's disease rather than taking a blood sample.
"Several years ago we did experiments where we took blood and bone marrow from patients and we activated these cells with beads in the laboratory and showed that upon activation there was no increase in tumor specificity or tumor recognition of the cells that were derived from the blood whereas, in contrast, the bone marrow cells or the MILs from the patients had roughly a 100-fold increase in tumor specificity," says Dr. Borrello.
The higher the specificity, the higher the chance a patient has of going into remission. After he extracts T cells from the bone marrow in an individual patient (similar to a bone marrow biopsy), he expands them a hundredfold outside of the body in the presence of the tumor cells, which help them recognize which targets to hit when given back. Three to four days after autologous transplant, he gives them back to the patient. When they are re-introduced, they target the hundreds of proteins that could be causing tumor growth for that patient, not just a single protein. This is an open clinical trial today for patients with high-risk genetic features. Compared to CAR T Cells, this approach targets hundreds of proteins versus one or two and limits the "immune escape" that can occur in the CAR T cell approach. By targeting the specific disease-causing proteins in each patient, Dr. Borrello hopes "that the likelihood of such antigen escape variance are potentially significantly less." The treatment is used in conjunction with autologous transplant to take advantage of the time where the transplant takes a patient's lymphocyte count down to zero. The body automatically tries to repopulate these counts, giving the new, enhanced T cells a chance to expand twice– once in the lab and then again as part of the natural growth that occurs after stem cell transplant. In the future, the treatment may be successful with high-dose chemo but not as high as transplant requires. The side effects of the treatment have been minimal, especially compared to the CAR T Cell potential effects. This third clinical study is now open is for high-risk genetic feature patients who have not yet had stem cell transplant but they can have had other prior therapies. The study uses lenalidomide as follow-up treatment because it has anti-myeloma properties as well as immune system boosting properties. To learn more about this important project, read or listen to the Myeloma Crowd Radio Interview with Dr. Borrello. To learn more about the clinical trial or how you can participate, click here. To find out how you can support this important clinical trial and MCRI's efforts to fund it, click here. We patients have power You don't need to be a superstar oncologist to further the advancements in myeloma. You can participate in a clinical trial, which will give you access to potentially the current or best medications and treatments out there. It is a win-win. (Note: If I get into a trial, I promise to share!)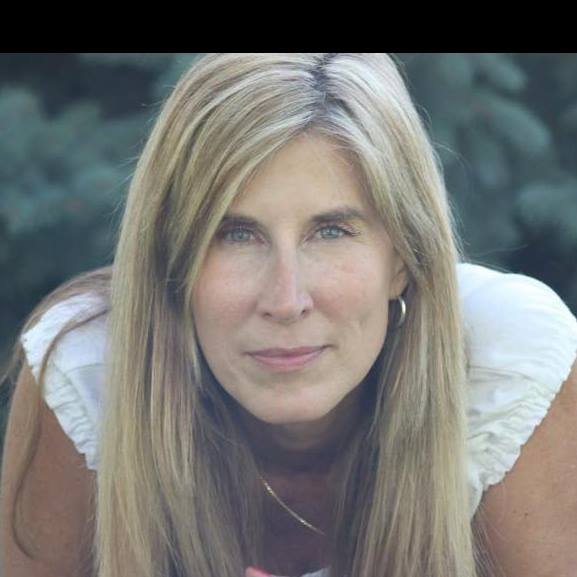 about the author
Lizzy Smith
Lizzy Smith was diagnosed with myeloma in 2012 at age 44. Within days, she left her job, ended her marriage, moved, and entered treatment. "To the extent I'm able, I want to prove that despite life's biggest challenges, it is possible to survive and come out stronger than ever," she says.
More on Life With Myeloma
Thanks to our HealthTree Community for Multiple Myeloma Sponsors: