Coming Back After Chemo Hair Loss
BY KELLY MCARDLE
Just looking at the pictures gives me so many flashbacks to when I learned I would lose my hair, when I hosted my head shaving party, when it was officially gone, when it started to grow back and when I grew back with it.
When they first told me that I would need to start chemo right away, losing my hair was a question I had. Not the most important question and concern, but one of them. At first, the doctor told me that it might thin a little bit, which it did, but I was lucky enough to be blessed with such a thick full head of hair. You couldn't really tell a difference for the first six months during chemo for the initial diagnosis. Once it got closer to the transplant they told me that I would lose all of it and I wasn't very scared at all. I was almost excited to see what I would look like; I welcomed it. So that's why I decided to throw a head shaving party at my house with my partner and our closest friends. They played my favorite song as soon as we turned on the clippers, which was so sweet. As I watched the hair come off, I wasn't sad yet either. I was just grateful that all these people came to witness this major event in my life. It meant the world to me that they wanted to be there. Each of them took turns shaving a different part of head. Another chunk would fall away. At one point my mom's dog even jumped into my lap because he thought all these people were trying to hurt me.
Everyone kept complimenting me about how I good I looked with a shaved head and how perfectly shaped my head was. I would laugh and say thanks. I definitely enjoyed having a low maintenance "style" and thought that I looked good with a shaved head. Some people can pull it off and some can't. I can say that I did very well without sounding too cocky.
Everything was fine until I went down to Duke for the actual transplant itself - when they give you the chemo that makes you so sick that you can't even stand up. My hair started falling out on it's own this time. And the shaved parts felt like razor blades cutting through my scalp. I remember taking long hot baths while my partner used a warm rag to help get the rest of the hair off of my head. I don't know if it was painful for anyone else. Maybe shaving it first wasn't the right thing to do because this was all hurting so bad now.
Finally, I was completely bald. I remember one night looking in the mirror and seeing this shell of human. A bald, pale, alien looking person. I didn't recognize myself, I didn't enjoy losing my hair anymore, I didn't think I looked good like my friends told me I would. It was at this moment that I felt completely and utterly under the control of the cancer. I started to cry and walked back into the bedroom and collapsed into the arms of my partner. I knew she didn't understand and I didn't need her to say anything. I just wanted to sit in silence and accept what was happening to me.
Slowly, the hair started to come back. One morning while eating breakfast, my friend noticed some hairs growing back in. I had to run to the bathroom to see for myself. I was so happy! And soon after that, it has came back even thicker and stronger than ever. I like to think that is how my spirit came back too, thicker and stronger than ever. Now I often find myself complaining about how much I need a haircut but then I remember these times - these times when I let the cancer win. But it grows back. You grow back. You come back. And I am so thankful it did. I am so thankful that I did.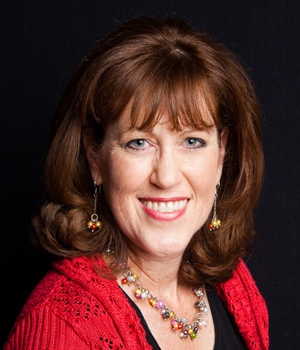 about the author
Jennifer Ahlstrom
Myeloma survivor, patient advocate, wife, mom of 6. Believer that patients can help accelerate a cure by weighing in and participating in clinical research. Founder of HealthTree Foundation (formerly Myeloma Crowd).
More on Life With Myeloma
Thanks to our HealthTree Community for Multiple Myeloma Sponsors: