Cellectar Biosciences, Inc. announced the proof-of-concept trial of I-131-CLR1404 in patients with relapsed or refractory multiple myeloma
. "We are excited to be developing a new treatment option for this difficult disease. Because of its unique mechanism of action, I-131-CLR1404 may represent an entirely different treatment approach for patients that are no longer responding to currently available therapies," commented Dr. Natalie Callander, principal investigator of Cellectar's I-131-CLR1404 multiple myeloma trial, Associate Professor of Medicine, and Director, University of Wisconsin Carbone Cancer Center Myeloma Clinical Program. "I-131-CLR1404 appears to be a promising investigational drug and pre-clinical data indicate that the combination of Cellectar's cancer-selective delivery and retention platform with a known radiotherapeutic could be highly effective in treating multiple myeloma. We look forward to working with Cellectar and other investigators to explore the potential of I-131-CLR1404 as a treatment for relapsed or refractory multiple myeloma." This is a multi-center, open-label, sequential group, dose escalation, Phase I proof-of-concept study evaluating the safety and tolerability of I-131-CLR1404, with and without concurrent weekly dexamethasone, in multiple myeloma patients who have previously been treated with, or are intolerant of, an immunomodulator and a proteasome inhibitor. The secondary objectives of the study are to identify a recommended Phase II dose and assess therapeutic activity of I-131-CLR1404 in relapsed or refractory multiple myeloma. Therapeutic activity will be assessed by overall response rate, time to progression and duration of response. Patients will be enrolled into cohorts that receive escalating single doses of I-131-CLR1404 combined with a set dose of dexamethasone. The first cohort of subjects will receive a 12.5 mCi/m2 dose of I-131-CLR1404. A minimum of three subjects will be enrolled at each dose level. Dose escalation and level expansion will be guided by safety and will be performed after all subjects in a cohort have been followed for 12 weeks. Following identification of the highest tolerated dose, additional I-131-CLR1404-naïve subjects will be enrolled and treated with the identified dose of I-131-CLR1404 without concurrent oral dexamethasone. "I-131-CLR1404 has been generally well tolerated in patients and we believe that its selectivity and potency provide a solid rationale for its use in multiple myeloma," said Dr. Simon Pedder, president and chief executive officer of Cellectar Biosciences. "Based on results from our Phase I trials and the radiosensitivity of multiple myeloma, we believe 12.5 mCi/m2 is a meaningful starting dose of I-131-CLR1404 and evidence of clinical activity will be assessable relatively early in the dose escalation process." Additional information can be found here. Eligibility
| | |
| --- | --- |
| Ages Eligible for Study: | 18 Years and older |
| Genders Eligible for Study: | Both |
| Accepts Healthy Volunteers: | No |
Histologically or cytologically confirmed multiple myeloma

Prior treatment with or intolerance to proteasome inhibitor and immunomodulator

Bone marrow biopsy within 28 days of study drug infusion demonstrating at least 5% plasma cell involvement

Progressive disease defined by any of following:25% increase in serum M-protein from lowest response value during (or after) last therapy and/or absolute increase in serum M-protein of > 0.5 g/dL; 25% increase in urine M-protein from lowest response value during (or after) last therapy and/or absolute increase in urine M-protein of > 200 mg/24h; 25% increase in bone marrow plasma cell percentage from lowest response value during (or after) last therapy - absolute bone marrow plasma cell percentage must be > 10% unless prior complete response when absolute bone marrow plasma cell percentage must be > 5%; new onset hypercalcemia > 11.5 mg/dL

Measurable disease defined by any of following: Serum M-protein > 1 g/dL; Urine M-protein > 200 mg/24h; Serum free light chain (FLC) assay: involved FLC level > 10 mg/dL provided serum FLC ratio is abnormal

Eastern Cooperative Oncology Group performance status of 0 to 2

Life expectancy of at least 6 months

Have initiative and means to be compliant with protocol and within geographical proximity to make required study visits as judged by Investigator

Subject or legal representative has ability to read, understand and provide written informed consent for study related procedures

Women of childbearing potential must have negative pregnancy test within 24 hours of enrollment

Women of childbearing potential and men who are able to father a child, must agree to use an effective contraception method during study and for 12 months following study drug administration
Exclusion Criteria:
Grade 2 or greater toxicities due to previous therapies, subject to laboratory abnormalities listed below. Stable, tolerable Grade 2 adverse events may be allowed at discretion of Investigator

Prior external beam radiation therapy resulting in greater than 20% total bone marrow receiving greater than 20 Gy

Prior radioisotope therapy

Prior total body or hemi-body irradiation

More than one previous, alkylator-based chemotherapy regimen. Transplantation is considered one alkylator-based chemotherapy regimen. Immunomodulators and proteasome inhibitors are not considered alkylator-based chemotherapy regimens

Subject has received severely marrow toxic drugs

Extradural tumor in contact with the spinal cord or tumor located where swelling in response to therapy may impinge upon spinal cord

Subject has any of following laboratory abnormalities: Platelets < 125,000/L; WBC < 3000/L; ANC < 1500/L; Hemoglobin < 8 g/dL; Estimated glomerular filtration rate < 30 mL/min/1.73 m2; ALT > 3 x ULN ; Bilirubin > 1.5 x ULN

Chronic immunosuppressive and/or full-dose anticoagulant therapy

Anti-platelet therapy, except low-dose aspirin for cardioprotection

PTT > ULN

INR > ULN

Radiation therapy, chemotherapy, immunotherapy, investigational therapy or corticosteroid use within 4 weeks of or after eligibility-defining bone marrow biopsy. Bisphosphonates and denosumab are permitted if subject has been receiving for at least 90 days

History of hypersensitivity to iodine

Any other concomitant serious illness or organ system dysfunction in opinion of Investigator would either compromise subject safety or interfere with test drug safety evaluation

Major surgery within 6 weeks of enrollment

Known history of HIV, hepatitis C or hepatitis B infection

Pregnancy or breast-feeding
Contacts and Locations
Choosing to participate in a study is an important personal decision. Talk with your doctor and family members or friends about deciding to join a study. To learn more about this study, you or your doctor may contact the study research staff using the Contacts provided below.
Locations
Mayo Clinic
Jacksonville, Florida, United States, 32224
Contact: Michele Maharaj 904-953-6136 maharaj.michele@mayo.edu
Principal Investigator: Sikander Ailawadhi, MD
University of Wisconsin Hospital and Clinics
Madison, Wisconsin, United States, 53792
Contact: UW Cancer Connect 800-622-8922
Principal Investigator: Natalie S Callander, MD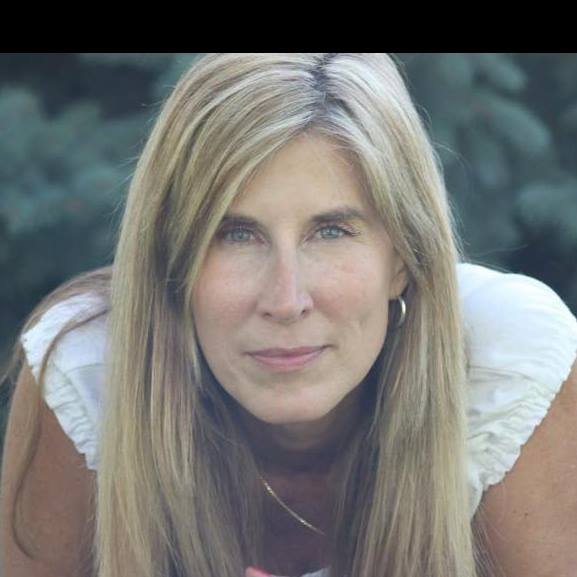 about the author
Lizzy Smith
Lizzy Smith was diagnosed with myeloma in 2012 at age 44. Within days, she left her job, ended her marriage, moved, and entered treatment. "To the extent I'm able, I want to prove that despite life's biggest challenges, it is possible to survive and come out stronger than ever," she says.