Over the past two months we have seen the first two CAR-T products approved in the treatment of hematological diseases (Kymriah for pediatric Acute Lymphoblastic Leukemia and Yescarta for several variants of Non-Hodgkin's Lymphoma). What about CAR-T for MM ? How much longer do we have to wait for CAR-T to make an impact for us ? Yesterday the FDA announced that the bb2121 CAR-T therapy now has FDA breakthrough status, meaning that it will get an accelerated view by the FDA through the approval process. This is based on the interim results from the Phase I study of relapsed/refractory multiple myeloma patients treated with bb2121. More detail is included in a paper that will be presented at the upcoming ASH conference "Durable Clinical Responses in Heavily Pretreated Patients with Relapsed/Refractory Multiple Myeloma: Updated Results from a Multicenter Study of bb2121 Anti-Bcma CAR T Cell Therapy" authored by Kochenderfer et al. This title is quite a mouthful and may need some explanation. BCMA is shorthand for B-cell maturation antigen. BCMA is a member of the tumor necrosis factor superfamily that is expressed primarily by malignant myeloma cells, plasma cells, and some mature B cells (what we are primarily interested in, of course, is activity against malignant myeloma and plasma cells). The drug with the research name bb2121 starts with a core of our-own (autologous) T-cells that are harvested in a similar way that stem cell are harvested prior to stem cell transplant. These T-cells are shipped to a facility where they are 're-engineered' by 'treating' the T-cell with a viral vector that, in this case, has two different properties : it incorporates the anti-BCMA and a 'CD3-zeta T cell activation domain'. Once this viral vector has been introduced the cells are 'expanded' to deliver the needed quantity for re-infusion to the patient. From our own SCT's we have most likely been infused with less than 10 million stem cells. In the case of CAR-T many more cells are needed (most likely in the range of several hundred million cells, depending on body weight and disease burden) and this is what 'cell expansion' is all about. One can say that this revised T-cell delivers a 'double punch' and that makes bb2121 a second-generation CAR-T treatment as opposed to the currently approved CAR-T's. The presentation at ASH will provide results on the first 21 patients who have been infused with bb2121 in a Phase I study that tries to establish what the lower and upper infusion limits are. Small groups of patients have therefore been given infusions ranging from 150 to 800 million of these engineered T-cells. The patients enrolled in this early study met several criteria: they had to be RRMM who have received more than 3 prior regimens, including a proteasome inhibitor and an immunomodulatory agent, or are double-refractory [to both the proteasome inhibitor and the IMiD], and have more than 50% BCMA expression on malignant cells [high disease burden]. The early results look quite promising :
"Patients had a median of 7 prior lines of therapy (range 3 to 14), all with prior autologous stem cell transplant; 67% had high-risk cytogenetics. Fifteen of 21 (71%) had prior exposure to, and 6 of 21 (29%) were refractory to 5 prior therapies (Bortezomib/Lenalidomide/Carfilzomib/Pomalidomide/Daratumomab)." [In other words, patients who were running out of options.] "… no treatment-emergent Grade 3 or higher neurotoxicities similar to those reported in other CAR T clinical studies had been observed." "The overall response rate (ORR) was 89% and increased to 100% for patients treated with doses of 150 x 106 [150 million] AR+ T cells or higher. No patients treated with doses of 150 x 106 CAR+ T cells or higher had disease progression, with time since bb2121 between 8 and 54 weeks. MRD negative results were obtained in all 4 patients evaluable for analysis."
The authors conclude :
"bb2121 shows promising efficacy at dose levels above 50 x 106 CAR+ T cells, with manageable CRS and no DLTs to date. ORR was 100% at these dose levels with 8 ongoing clinical responses at 6 months and 1 patient demonstrating a sustained response beyond one year. These initial data support the potential of CAR T therapy with bb2121 as a new treatment paradigm in RRMM."
These are early, but very encouraging data. The development partners (Bluebird Bio and Celgene) still have a way to go but, if history with the recently approved CAR-T treatments is any guidance and assuming that the next round(s) of clinical will proceed with similar results, we could see this treatment enter the market in 3-4 years.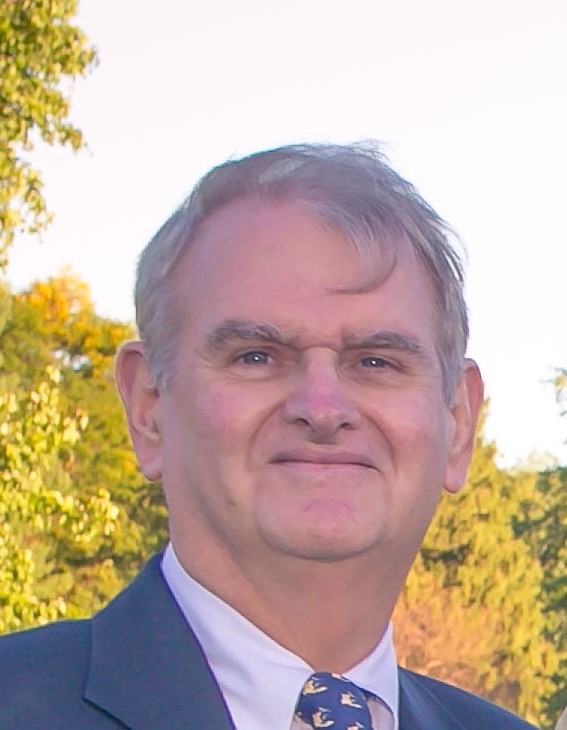 about the author
Paul Kleutghen
I am a patient diagnosed in 2014 with primary plasma cell leukemia (pPCL), a rare and aggressive variant of multiple myeloma and have been very fortunate to find successful treatment at the division of Cellular Therapy at the Duke University Cancer Institute. My wife, Vicki, and I have two adult children and two grandsons who are the 'lights of our lives'. Successful treatment has allowed Vicki and I to do what we love best : traveling the world, albeit it with some extra precautions to keep infections away. My career in the pharmaceutical industry has given me insights that I am currently putting to use as an advocate to lower drug pricing, especially prices for anti-cancer drugs. I am a firm believer that staying mentally active, physically fit, compliant to our treatment regimen and taking an active interest in our disease are keys to successful treatment outcomes.