CAR T Pioneer Optimistic About Challenges in Multiple Myeloma
Enabling CAR T cell "living drugs" to be effective longer, with greater efficacy and less toxicity are just some of the frontiers that keep Dr. Michel Sadelain bursting with curiosity and enthusiasm about the long-term future of immunotherapy in cancer treatment.
Sadelain, Director of the Center for Cell Engineering at Memorial Sloan Kettering Cancer Center in New York and one of the pioneers in the field of CAR T, made his remarks in the keynote address at the third annual Miami Cancer Institute Summit of the Americas on Immunotherapies for Hematologic Malignancies hosted by Dr. Gunther Koehne from Baptist Health South Florida on April 8-9, 2022.
"Being present is not enough, CAR T cells must have functional persistence," said Sadelain. While CRISPR technology has made manufacturing CAR T cells in the lab easier, obstacles remain to overcome the mechanisms that contribute to resistance and toxicities, including insufficient T cell production, a better understanding of the disease microenvironment, and antigen escape—the lessening or disappearance of the targets on the cell that allow the payload of the drug to be delivered to its target.
"If they bind, they rapidly start killing," emphasized Sadelain as he explained his clear, direct vision for what CAR T cells must become to cure many cancers.
Recruiting actin, a protein that adds shape and aids cell movement like muscle contractions, could be a function refined in future CAR T cell research. If this can be harnessed, it will had to the ability of CARs to bind to their targets for more impact.
Targeting two antigens simultaneously has thus far shown limited impact, but the idea of targeting two CARs is built on the theory to "use one to help the other."
To further expand on the idea of antigen escape, Sandelain noted there has been evidence that patients relapsing after a BCMA therapy have lower levels of it. This might make the administration of other BCMA treatments more difficult moving forward.
Approvals of CAR T therapies targeting CD 38, 4-1BB, and BCMA have shown that they can be effective, but researchers need to "harness T cell specificity, persistence and potency" in order to improve their efficacy, according to Sadelain.
Targets on the cell like TET2, which is linked to many types of cancer, may help CARs to keep their therapeutic functionality longer, but current research is limited by the amount that can be added without damaging patients' health.
By making the cells more effective in their targeting ability, one goal is to significantly lower the dosing by as much as three-quarters of current levels. This would significantly limit the exposure to toxicities.
Sadelain noted promising results in the use of IL-2 to possibly diminish the risk of neurotoxicities that many CAR T patients get early in their therapy.
Some patients who are responding well to CAR T now might well never have to have treatment again, which would mean a cure. Only time and monitoring will answer the question.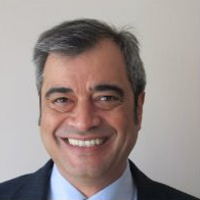 about the author
Greg Brozeit
Greg Brozeit has been with the HealthTree Foundation since 2015 when he began volunteering for the Myeloma Crowd. Prior to that he worked with Dr. Bart Barlogie and the International Myeloma Foundation, inaugurating many myeloma patient advocacy and education programs.
Thanks to our HealthTree Community for Multiple Myeloma Sponsors: