CancerLinQ, Myeloma, and the Commonality of All Cancers
BY JIM OMEL, MD
Cancer patients will hear more and more about "Big Data" informational technology projects. One of the most important of these initiatives is CancerLinQ by ASCO (American Society of Clinical Oncology). This innovative data-driven system will exponentially increase our collective knowledge of patient treatment outcomes. The motivation for ASCO to make CancerLinQ (CLQ) a reality is the stunning fact that 97% of today's cancer care does nothing to advance our collective knowledge of the disease or its treatment because only 3% of adult cancer patients participate in clinical trials. Information from the 97% of patients not participating in trials is currently locked in paper files and electronic records that don't talk to each other well, if at all. CLQ will transform our knowledge by unlocking that wealth of information and enabling every patient to be a cancer knowledge donor.
As a member of the CancerLinQ Patient Advisory Committee, I wrote an informational article explaining CLQ for cancer patients in the July 10 edition of The ASCO Post. You can read the full article here. Additionally, this year's ASCO Annual Meeting featured the first ever Patient Advocate Forum for CancerLinQ. Advocates had a unique opportunity to hear from members of the CancerLinQ Patient Advisory Committee and oncology experts. Watch the full video of the forum here. In 2013 CLQ passed a successful pilot test, and is currently opening in 16 leading edge oncology practices across the country. While CancerLinQ (CLQ) has great promise to inform treatment outcomes of all cancers, I see its greatest promise for lesser known or "rare" cancers such as sarcomas, neuroendocrine tumors, and sub-types of leukemia or myeloma. What treatment of 17-P deletion or 4/14 translocation or 1q copy gain in myeloma results in best outcomes? Initial quad therapy with PI, IMID, MOAB, and dex? Immediate plans for allogeneic transplantation? A fully functioning CLQ will inform these treatment decisions. Outcome results of every de-identified patient with these genomic characteristics will become public knowledge. After a myeloma patient and his/her doctor has utilized CLQ to help make treatment decisions, that patient's own de-identified data and outcome will become incorporated into the system's database to help the next similar myeloma patient with their treatment decision. There is a certain commonality between CLQ and myeloma-specific databases such as COMPASS by MMRF. Both use clinical data to inform current and future treatments based on past outcomes. COMPASS is obviously myeloma-specific whereas CLQ is not. COMPASS follows individual myeloma patients for the course of their life and evaluates the clonal changes which develop with current therapy. CancerLinQ helps any participating oncologist, sitting in their exam room with their patient, go online and evaluate best therapy approaches at that moment in time. We need the information from both types of databases….COMPASS and CancerLinQ. I have often said, and written, that those of us with myeloma should not be so provincial about our disease. Researchers have discovered many genomic pathways alterations leading to cancer, alterations shared by several disparate cancers. These discoveries have led to NCI's MATCH trial and ASCO's TAPUR trial which target specific genetic pathways, not specific cancers. Advocating Congress for research dollars for specific cancers is shortsighted, and research into the commonality of all cancers is vital. In this pink-madness month of October for instance, I wish that breast cancer advocates would learn the value of fighting cancer itself, not just breast cancer. I wrote the following two paragraphs following the 2006 Annual Meeting of the AACR. My hope was to persuade each patient with cancer, including myeloma, to remember that Myeloma alone is not our enemy…..cancer is our enemy!
It is here where I wish to bring up the purpose of this report….the commonality of all cancers. Those of us with myeloma naturally want more research into our disease. Breast cancer survivors want extra funding for breast cancer research, prostate survivors for prostate cancer research, and on and on. Each survivor individually, or through their respective organization, lobbying their legislators for their individual cancer becomes a collective cacophony. Of course we desperately need a cure…today! Is our myeloma story however any more urgent than all the others who also need cures? The point I want to make is that cancer is our common enemy, and we will have a much more effective collective voice if we recognize that and work together.
At the AACR I was surprised at the emphasis on common genetic pathways of cancers unrelated to type or location. In a significant shift away from specific body sites, scientists now believe that there are many subgroups of cancer based more on genetic makeup than on location. Bert Vogelstein of Johns Hopkins University stated that there are about 10 pathways involved in cancers of all types. Gatekeeper gene alterations can start long pathways that lead to cancer. Future treatments will be focused less on specific organs—breast, prostate, blood, or lung, for example—and more on the genetic mutations driving an individual's cancer. Once those specific changes are found they can be targeted with very specific drugs. David Parkinson of Biogen Pharmaceuticals commented that "There's almost no protein target we can't develop a treatment for…except intracellular. Molecular biochemistry has progressed to the point where we can manufacture the drug…we need to know the target." What epigenetic change has produced a protein (or suppressed production of a protein), and how can we target the change that makes it happen? What single biochemical methylation has silenced a tumor suppressor gene making it inactive and thus allowing tumor to grow? What I wrote in 2006 was factual then, and is even more so today. Targeted therapy…..attacking cancer by targeting its altered metabolic pathways…..is a central approach we read and hear about at every major cancer meeting such as ASCO and ASH. To summarize, CancerLinQ has no specificity for myeloma, but the information learned through CancerLinQ will definitely help guide treatment for our still-incurable cancer.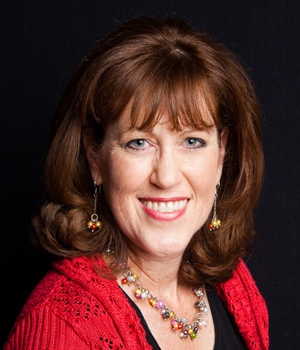 about the author
Jennifer Ahlstrom
Myeloma survivor, patient advocate, wife, mom of 6. Believer that patients can help accelerate a cure by weighing in and participating in clinical research. Founder of HealthTree Foundation (formerly Myeloma Crowd).
Thanks to our HealthTree Community for Multiple Myeloma Sponsors: