Cancer is Ruff, by Kathy Kupka
BY KATHY KUPKA
My name is Kathy Kupka. I am a photographer living in Leesburg, Virginia, and have been in remission from Multiple Myeloma for thirteen years. I decided to self publish a photo book about the side effects I experienced from my cancer treatment using the expressions of the precious dogs in my portfolio to tell my story. Here's part of my story:
In April 2001, I was photographing a young boy in my home studio, and decided to bring my Cockapoo, Buddie, to the photo session to make the boy laugh. When I bent over to pick up my little dog, I broke my coll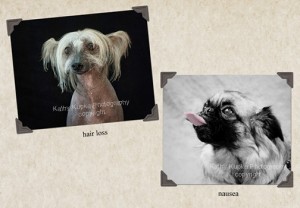 arbone.
My doctor told me I had Multiple Myeloma, a cancer of the plasma cells. As he was reading the diagnosis of this cancer I never heard of, my husband was taking notes, and I just kept thinking, "What's he going to say, 6 months, 12 months, how long do I have?" and then I heard him say, "There's no cure, but there IS treatment." Alright! Let's get started!
Until treatment began I didn't know about the side effects I would experience.
Along with my loving, supportive, caring family and friends, I had Buddie to comfort me during my treatments. I also had my photography to help keep me distracted.
I received many get well cards with images of dogs. They made me smile. I hope my photography of the dogs in this book will make you smile as well.
"Cancer is Ruff" is a hard back coffee table book including 82 images of different breeds of dogs. It sells for $19.99 each, and can be ordered by going to www.kathykupka.com, and clicking on Kathy's Book, and Cancer is Ruff. Payment can be made by Paypal or credit card.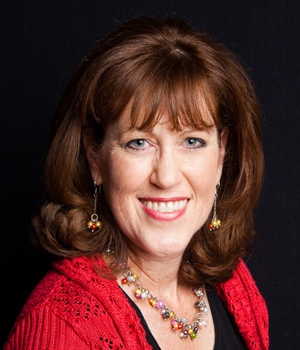 about the author
Jennifer Ahlstrom
Myeloma survivor, patient advocate, wife, mom of 6. Believer that patients can help accelerate a cure by weighing in and participating in clinical research. Founder of HealthTree Foundation (formerly Myeloma Crowd).
More on Life With Myeloma
Thanks to our HealthTree Community for Multiple Myeloma Sponsors: