Can Myeloma Bone Damage Be Repaired?
In healthy people, bone is constantly regenerating over a period of time, although that growth slows as we age. I've always been curious to know if myeloma lesions could be healed after the cancer was gone post-treatment. In a recent mPatient Myeloma Radio interview with Dr. Irene Ghobrial, MD, PhD of the Dana Farber Cancer Institute, a patient on the call asked this key question. Dr. Ghobrial answered:
We know that in the bone, there are two different types of cells that control it. It's much more than this, but there is something called the osteoclasts (the bone) and osteoblasts (which make bone). Unfortunately in myeloma, the osteoblasts are decreased in myeloma and continue to be decreased even after treatment. So even after remission, we don't repair the bone. We're trying to actually ask this question, "Well, why not and can you use new drugs to develop bone to enhance those osteoblasts?"

There are already some drugs in development or in early clinical trials, DKK1 inhibitors and so on, that indeed enhance osteoblasts. We're hoping to see if these will completely reverse bone lytic lesions which I'm not sure they will. The other question of course is, can you prevent bone lytic lesions from happening? So again, early intervention and not waiting for things to happen and then trying to reverse them. So can you use those drugs early on to prevent progression?

And we're looking at the lab right now in our research is if you enhance those osteoblasts, those bone-forming cells early on, can you even prevent them from allowing myeloma to grow? So using a drug like the DKK1 inhibitor or SDF antibody and so on in clinical trials early, can you not just prevent bone lytic lesions but also myeloma from growing because that interaction between the osteoblast and myeloma is not very well-defined.
Dr. Ghobrial mentions that these bone-regenerating DKK1 inhibitors are available already for patients with myeloma. Here are a few on www.clinicaltrials.gov:
Study of DKN-01 and Lenalidomide/Dexamethasone in Patients With Relapsed or Refractory Multiple Myeloma
A study of PAD followed by Autologous Stem Cell Transplantation (ASCT) to Treat Newly Diagnosed Multiple Myeloma
Out of curiosity, have any of you been able to see a difference pre and post treatment on your PET, MRI or X-ray scans? We'd love to hear about your experiences in the comments below.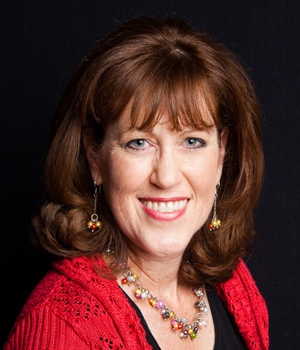 about the author
Jennifer Ahlstrom
Myeloma survivor, patient advocate, wife, mom of 6. Believer that patients can help accelerate a cure by weighing in and participating in clinical research. Founder of HealthTree Foundation (formerly Myeloma Crowd).
More on Life With Myeloma
Thanks to our HealthTree Community for Multiple Myeloma Sponsors: