Clinical Trials: What are Bispecific Antibodies?
Immunotherapy is a method of treating cancer that uses the body's immune system to fight the cancer cells. A bispecific antibody is a type of immunotherapy being tested for use in the treatment of Multiple Myeloma. It differs from traditional monoclonal antibodies in that it is engineered to simultaneously target and bind to two different antigens, rather than a single focus. Both targets may be expressed by a cancer cell, or these drugs may target both cancer cells and our immune system cells.
When both targets are expressed by a cancer cell, bispecific antibodies can be beneficial by providing a higher degree of specificity, possibly reducing potential side effects. By targeting specific antigens on both the t cells as well as cancer cells, it may make it easier for the immune system to find and attack the cancer cells.
Another term that you may have heard recently is Bispecific T Cell Engagers (BiTEs for short). BiTEs are a subclassification of bispecific antibodies and are designed to help engage the body's T cells to target malignant cells. You can learn more about BiTEs on an earlier Myeloma Crowd article.
The following is list of all the bispecific antibodies that are currently in development for Multiple Myeloma:
AMG 701 - a bispecific antibody that targets both CD3 and BCMA that is being tested in multiple myeloma.
BFCR4350A - a bispecific T-cell engager (BiTE) antibody. It targets both the the tumor-associated antigen (TAA) Fc receptor-like protein 5 (FCRH5; CD307; FCRL5; IRTA2; BXMAS1) and as well as the CD3 antigen found on T lymphocytes.
CC-93269 - a T-cell bispecific antibody targeting both BCMA and CD3 in patients with multiple myeloma.
GBR 1342 - a humanized, bispecific monoclonal antibody (bsAb) that is designed to activate the patient's immune system by redirecting immune cells towards tumor tissue, which may lead to targeted destruction of tumors.
JNJ-64007957 - a bispecific antibody that targets BCMA, which is expressed in mature B lymphocytes, and CD3, which is expressed on T-cells.
PF-06863135 - a B-cell Maturation Antigen (BCMA)-CD3 bispecific antibody being tested in multiple myeloma.
To learn more about clinical trials testing bispecific antibodies, you can create your free account on SparkCures. If you have questions or would like to learn more about these treatments, please call us at (888) 828-2206.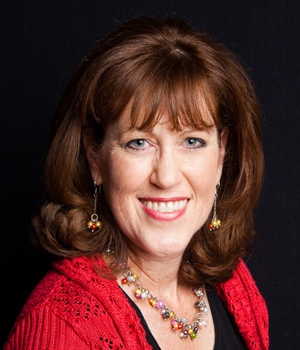 about the author
Jennifer Ahlstrom
Myeloma survivor, patient advocate, wife, mom of 6. Believer that patients can help accelerate a cure by weighing in and participating in clinical research. Founder of HealthTree Foundation (formerly Myeloma Crowd).
More on Life With Myeloma
Thanks to our HealthTree Community for Multiple Myeloma Sponsors: