Being a Non Medical Personal Assistant - A Myeloma Caregiver's Story by Cliff Johnson
BY CLIFF JOHNSON
In October of 2020, my wife Sherrie was diagnosed with Multiple Myeloma. Neither of us had ever heard of this disease, but after investigating the aspects of this disease it became quickly apparent that this was an incurable blood cancer. Needless to say we were initially devastated by this news and in between a torrent of tears, we wondered what we were going to do.
Because my wife and I are Engineers, we set out on a quest to gather as much relevant and credible data as possible about the disease. We gleaned information from various doctors and especially gravitated towards those who were in the field of blood cancers and especially those that specialized in Multiple Myeloma.

To fight this disease we created a vision and mission statement for ourselves that we would do everything possible to understand and fight this disease. We assigned ourselves a role in this battle with cancer. My wife's role was to be an informed, inquisitive and knowledgeable cancer patient. She would no doubt be the one to gather and decipher the medical and scientific data made available to us and chart a path for healing with the goal of a durable remission. This had to be in place before any of her treatment was to start because we did not know how her treatment plan would effect her and her cognitive abilities.
My role was to be the primary "Caregiver" for the journey. I must admit I never liked the term caregiver, so I changed the nomenclature from Caregiver to… Non Medical Personal Assistant (NMPA). I embraced my role and promised to be her source of mental and physical energy. We knew that there would be many days where the sickness and/or treatment of the disease would minimize many, if not all, of her day to day activities. We also knew that our journey would test our relationship emotionally, spiritually, mentally and physically. So I knew my role as the NMPA would be very important in the battle with cancer.

By November of 2020 we were in high gear on the cancer treatment path. I witnessed a disturbing transformation right before my eyes on a daily basis. The Induction medication/chemotherapy and frequency of treatment created mood swings, nausea, pain, neuropathy, fatigue, frustration and various other emotions for my wife that were uncommon to me. It was very hard not to take her comments and gestures personally. But I had to understand that my wife is suffering….just to get well.
So as in any journey, I had to pack my patience, throw in a ton of compassion in the bag and realize that the woman that I love is not the same woman right now. This can cause a very strained relationship for a husband and wife, BUT as the NMPA my role was to make her as comfortable as possible, maintain her dignity, show compassion, patience and understanding each and every minute..no matter what!!
It was hard to keep a positive and caring attitude on many, many days but this is what must be done to stay on that positive path of healing towards cancer remission. I made a pledge to embrace my role and be an active member of her health care team. I evolved to be her biggest cheerleader, her short order cook (not a chef!), the housekeeper, her driver, but most of all, her partner in fighting this cancer.

Fast forward to February 2021. During my wife's doctor's appointment and chemotherapy, her doctor broke the news to us….we didn't know what to say, we didn't quite understand what the doctors was explaining to us, so the doctor said it again, very slowly to my wife…."Our tests have concluded that you are in remission from Multiple Myeloma?" Wow!
We were overcome with emotion. Then the other shoe dropped. The doctor was just as pleased with the results but she told us that the chances of having a more durable (longer lasting) remission, she would be recommending a stem cell transplant as soon as possible.
Again, as a team we studied the pros and cons of this procedure and quickly realized we had to do this. We learned that the process of the stem cell transplant is intense for the patient AND the caregiver. So I had to adjust my thought process from being just a personal assistant to a personal assistant specializing as a caregiver!
While my wife endured the pain and discomfort of the stem cell harvesting (2-3 day process) and the actual stem cell transplant (15 - 18 day process), I had to be regimental in her around the clock care. I had to be perfect in providing her medication on time, daily disinfecting of the apartment (which was recommended by the hospital during the stem cell transplant), transportation, cleaning her Hickman port, ensuring she bathed daily, cooking a series of specialized food, daily cleaning/washing of clothes, linens, towels and bedsheets and recording all medications, vital signs and any symptoms of nausea/pain which were provided to the medical staff daily. My wife was solely dependent on me for everything,
I truly understood the real meaning of a caregiver. My wife had passed me the baton to run the "anchor lap" in her treatment. She had more confidence in me than I originally had in myself to provide her the care necessary then, as well as now.

It's been over a year since my wife's diagnosis and she continues to be in remission from Multiple Myeloma. For now I'm back to my role as a Non Medical Personal Assistant but my caregiver instincts and experience are ever-ready! This experience, while initially was devastating news, has made me a better person who understands that internal strength, trust in one another and strong Faith when focused together is a formidable force on the road to wellness and healing from cancer.

(Photo taken of Cliff and Sherrie 4 months following stem cell transplant)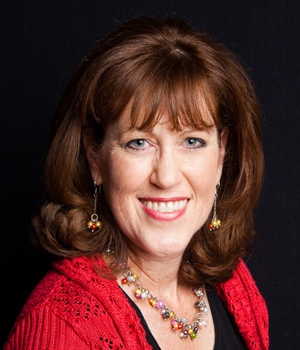 about the author
Jennifer Ahlstrom
Myeloma survivor, patient advocate, wife, mom of 6. Believer that patients can help accelerate a cure by weighing in and participating in clinical research. Founder of HealthTree Foundation (formerly Myeloma Crowd).
Thanks to our HealthTree Community for Multiple Myeloma Sponsors: