MCRI Day 3 Challenge: Becoming Your Best Myeloma Advocate
The MCRI Day 3 Challenge: Watch the Video about Why and How to Become Your Best Advocate and Take One Action
Then share on Social Media with #discovermyeloma #curemyeloma. We receive $1 per share from our corporate sponsors that will be donated to myeloma research, but only if you include these hashtags when you post!

Here's what you can share on your Facebook timeline:
(Just copy and paste it!) Day 3 Challenge: Myeloma patients can advocate for themselves. I just took action to become my own advocate! Watch the video to learn what YOU can do to become your very best myeloma advocate, then choose one of the actions below. Share what you did to become your best advocate using these hashtags. Each share raises $1 for myeloma research! https://bit.ly/1WhPOx3 #discovermyeloma #curemyeloma
---
Yesterday's Results and Winners
Thank you Day 2 supporters! Together we raised over $7,000 for multiple myeloma research to date!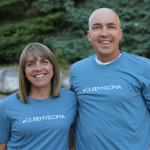 Congratulations to Stephanie McCrae, Veronica Martinez, Kristin Dziczek, and Monica Chara who won today's MCRI challenge prize! They win a comfy "Can't Wait for a Cure Tee Shirt." Thanks for more than doubling our results from yesterday!
---
Meet the famous @myelomateacher Cynthia Chmielewski and hear her recommendations on how to become a patient advocate.
---
Take Action to Become Your Best Myeloma Advocate
Choose one or more of the actions below to get started becoming YOUR own best myeloma advocate, then share what you did on social media using the hashtags #discovermyeloma #curemyeloma (don't forget to the use the hashtags or we don't get the sponsor donation.)
Identify and invite people to be part of your healthcare "team." This could include family members, your nurse and doctor, your caregiver or others who constitute your personal advisory board!
Join an online support group or find a support group in your area and join it. We have a myeloma patient Facebook group and a myeloma family/caregiver group if you'd like to join those. Or connect with other patients with any of these great resources.
Share one of your favorite Myeloma Crowd articles or other myeloma articles on social media. Share why it is meaningful to you and use the hashtags #discovermyeloma #curemyeloma.
Sign up for the Myeloma Crowd Newsletter - This is a simple way to receive weekly information about what is happening in the world of multiple myeloma. Find the signup on the home page of Myeloma Crowd on the right sidebar, then share the fact that you joined on social media with the hashtags #discovermyeloma #curemyeloma.
Thanks to our 12-Day Challenge sponsor, Takeda Oncology.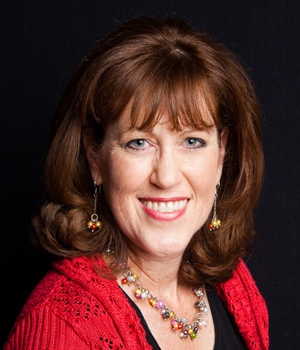 about the author
Jennifer Ahlstrom
Myeloma survivor, patient advocate, wife, mom of 6. Believer that patients can help accelerate a cure by weighing in and participating in clinical research. Founder of HealthTree Foundation (formerly Myeloma Crowd).
Thanks to our HealthTree Community for Multiple Myeloma Sponsors: