MCRI Day 8 Challenge: Perform a small act of service for a multiple myeloma or cancer patient
Small and simple acts of service are huge to someone struggling with multiple myeloma. Perform one small service for a cancer patient, then share on social media with #discovermyeloma #curemyeloma. We receive $1 per share from our corporate sponsors that will be donated to myeloma research, but only if you include these hashtags when you post!

Here's what you can share on your Facebook timeline:
(Just copy and paste it!) Day 8 Challenge: Perform a small act of service today for a myeloma or cancer patient and share on social media with the tags below. Each share raises $1 towards new myeloma research! https://bit.ly/1l5u780 #discovermyeloma #curemyeloma
---
The life of a man consists not in seeing visions and in dreaming dreams, but in active charity and in willing service. Henry Wadsworth Longfellow
When people are diagnosed with multiple myeloma or other cancer, they are often so overwhelmed that they have no idea how to ask for help or what they should ask for. But the help is greatly needed and much appreciated! Find a friend or loved one who is struggling with cancer and instead of saying "Let me know if you need anything" (they'll never call!), be proactive and anticipate what they might enjoy. Here's a list of top acts of service that will make their day (and life much easier!).
Call and have a chat
Text them and ask if they need anything from the grocery store, pharmacy or drugstore
Send them a housekeeper or visit their home to clean one room
Visit them in the hospital or at home
Send flowers
Make and deliver baked goods (the healthier the better)
Make and bring dinner (or order and deliver dinner!)
If you're musical, play live music for them
Take them on a drive to see the fall leaves
Take them to a movie or bring a rental in
Volunteer to do research on applicable clinical trials
Print photos of their family members and place them where they can easily see them
Make a poster with words of love
Bring them slippers and a comfy pair of socks - cancer patients shouldn't walk around barefoot
Let them know you are "on call" for emergencies
Bring them a book
Make them a "playlist" for their phone or iPod with inspiring music
Gift an Uber ride
Volunteer to organize their medical records documents
Offer to babysit or dogsit
Rake their leaves or do yardwork
Shovel snow
If you know how, help them set up a blog
Help them manage a volunteer meal plan/schedule - even coordinating volunteers can be an overwhelming job!
Give money - cancer can drain a family's savings quickly
Gift a wig, hat or pretty scarf
Listen
Gift a comfy, soft blanket - this is handy for relaxing or the infusion room , which is usually a little on the cold side
---
Yesterday's Results and Winners
Thank you Day 7 supporters! Together we've raised over $15,500 for multiple myeloma research to date!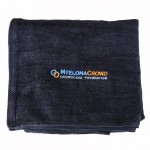 Congratulations to
Kim Fox-Moran
,
Lori Kauzlarich
,
Frances Smith
and
Jewel Hoyle Sauls
who won today's MCRI challenge prize! They win a Myeloma Crowd towel. Thanks for tweeting and sharing on FB to spread myeloma awareness and the power to #discovermyeloma and #curemyeloma!
---
Missed the First Few Challenges? It's Not Too Late!
Help us spread awareness about multiple myeloma by doing the challenges every day.
Day 1 - Learn about Multiple Myeloma
Day 2 - Learn Why Your Myeloma Genetics are Important
Day 3 - Become Your Best Cancer Care Advocate
Day 4 - Music Can Heal. Share Your Favorite Feel-Good Song for the Cancer Community
Day 5 - Say Thank You to Those Making Life Easier for Myeloma Patients
Day 6 - TREAT a cancer caregiver today!
Day 7 - Learn How to Double the Pace of Myeloma Research by Joining Clinical Trials
or
Register
to learn about all 12 challenges!
Thanks to our 12-Day Challenge sponsor, Takeda Oncology.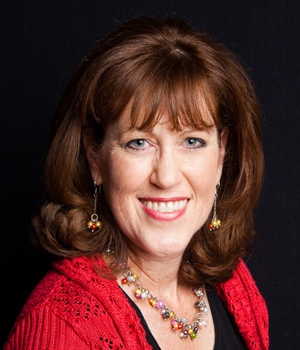 about the author
Jennifer Ahlstrom
Myeloma survivor, patient advocate, wife, mom of 6. Believer that patients can help accelerate a cure by weighing in and participating in clinical research. Founder of HealthTree Foundation (formerly Myeloma Crowd).
Thanks to our HealthTree Community for Multiple Myeloma Sponsors: