ASH 2017: Myeloma Experts' Favorite ASH Abstract Pick by Dr. Paul Richardson - Celgene/Bluebird Bio CAR T
ASH (The American Society Of Hematology) is the world's most comprehensive hematology event of 2017, and covers all blood disorders. I asked some of the world's best myeloma specialists what they considered to be their favorite myeloma abstract from ASH 2017. I am so pleased to provide the myeloma patient community with this series of blog posts reporting on the "Best of the Best ASH 2017 Myeloma Abstracts".
Dr. Paul Richardson is the RJ Corman Professor of Medicine at Harvard Medical School, Clinical Program Leader, and Director of Clinical Research at the Jerome Lipper Multiple Myeloma Center, Dana Farber Cancer Institute, Boston, Massachusetts. Dr. Richardson currently holds leadership positions in several professional bodies and serves on the Editorial Board of the Journal of Clinical Oncology, the Journal of Oncology, The Oncologist, Clinical Cancer Research, and the British Journal of Hematology. Dr. Richardson has published more than 280 original articles, and more than 180 reviews, chapters, and editorials in leading peer-reviewed journals including the New England Journal of Medicine, Blood, Journal of Clinical Oncology, Leukemia, Clinical Cancer Research, and British Journal of Haematology. His primary research interest is in novel therapies, and he has been a leader in the clinical development of bortezomib, lenalidomide and pomalidomide. He has pioneered the development of lenalidomide, bortezomib, and dexamethasone (so called RVD), which is now one of the most widely used combinations nationwide in the upfront treatment of myeloma. Dr. Richardson has chosen Abstract 740 as one of his favorites. Abstract 740 - Durable Clinical Responses in Heavily Pretreated Patients with Relapsed/Refractory Multiple Myeloma: Updated Results from a Multicenter Study of bb2121 Anti-Bcma CAR T Cell Therapy
Dr. Richardson states, "This CAR T cell therapy shows remarkable results including an Overall Response Rate (ORR) of 94%. With a median follow-up of 40 weeks the rate of Complete Response (CR) is 54%, and high MRD(Minimal Residual Disease) negative rate, with generally manageable toxicity. Brilliant Results!"
Discussion by editor@myelomasurvival.com
Immunotherapy has taken center stage recently, but most success has been in cancers other than myeloma. CD19 has been a target for Acute Lymphoblastic Leukemia (ALL) in Children, work pioneered by Dr. Carl June of UPenn. CD19 is not present on all myeloma cells and although somewhat active in myeloma, it is not an appropriate single target for myeloma. It has been determined BCMA is present on a large number of myeloma cells, and it may just be an acceptable target for CAR T cells. Introduction: Data suggest that achieving acceptable benefit-risk profiles depend on several factors, including the specificity of the antigen target and characteristics of the CAR itself, including on-target, off-tumor activity. To test the safety and efficacy of CAR T cells in relapsed and/or refractory multiple myeloma, we have designed a second-generation CAR construct targeting B cell maturation antigen (BCMA) to redirect T cells to myeloma cells. Methods: Abstract 740 summarizes this multi-center phase 1 dose escalation trial of bb2121 in patients with relapsed refractory myeloma who have received more than 3 prior regimens, including a proteasome inhibitor and an immunomodulatory agent, or are double-refractory, and have greater than 50% BCMA expression on malignant cells. Peripheral blood cells are collected and shipped to a central facility for transduction (i.e. engineering to the BCMA target), expansion, and release testing prior to being returned to the site for infusion. Patients undergo lymphodepletion (the destruction of lymphocytes and T cells, normally by irradiation, prior to immunotherapy)with the two chemotherapy drugs fludarabine and cyclophosphamide daily for 3 days then receive 1 infusion of bb2121. The primary outcome measure is incidence of adverse events (AEs), including dose-limiting toxicities (DLTs). Additional outcome measures were quality and duration of clinical response, evaluation of minimal residual disease (MRD), overall and progression-free survival, quantification of bb2121 in blood, and quantification of circulating soluble BCMA over time. Results: As of May 4, 2017, 21 patients (median 58 years old) with a median of 5 years since MM diagnosis, had been infused with bb2121, and 18 patients were evaluable for initial (1-month) clinical response. Patients had a median of seven prior lines of therapy, all with prior autologous stem cell transplant; 67% had high-risk cytogenetics. Fifteen of 21 (71%) had prior exposure to, and 6 of 21 (29%) were refractory to 5 prior therapies (Bort/Len/Car/Pom/Dara). Median follow-up after bb2121 infusion was 15.4 weeks . As of data cut-off, no DLTs (Dose Limiting Toxicity's) and no treatment-emergent Grade 3 or higher neurotoxicities similar to those reported in other CAR T clinical studies had been observed. Cytokine release syndrome (CRS), primarily Grade 1 or 2, was reported in 15 of 21 (71%) patients: 2 patients had Grade 3 cytokine release syndrom that resolved in 24 hours. The overall response rate (ORR) was 89% and increased to 100% for patients treated with doses of 150 x 106 CAR+ T cells or higher. No patients treated with doses of 150 x 106 CAR+ T cells or higher had disease progression, with time since bb2121 between 8 and 54 weeks (Table 1). MRD negative results were obtained in all 4 patients evaluable for analysis. CAR+ T cell expansion has been demonstrated consistently and 3 of 5 patients evaluable for CAR+ cells at 6 months had detectable vector copies. A further 5 months of follow up on reported results and initial data from additional patients will be presented. Conclusions: bb2121 shows promising efficacy at dose levels above 50 x 106 CAR+ T cells, with manageable CRS and no DLTs to date. Overall response rate was 100% at these dose levels with 8 ongoing clinical responses at 6 months and 1 patient demonstrating a sustained response beyond one year. These initial data support the potential of CAR T therapy with bb2121 as a new treatment paradigm in relapsed/refractory myeloma. With an ORR (overall response rate) of 100% this seems to an outstanding performance. Dr. Richardson noted a > 50% CR rate, and this is something which has never been achieved in such a heavily pretreated, relapsed/refractory myeloma patient population before. This performance would be considered exceptional in the naive newly diagnosed population, for comparison. Overall, this is very promising, and the true potential will be revealed when the data matures and PFS (progression free survival) and OS (overall survival) becomes available. So far however, just OUTSTANDING!
Dr. Richardson also noted: "Other very promising data were reported on a variety of novel agents including antibody drug conjugates (ADC) targeting BCMA, selinexor, venetoclax, isatuximab (combined with pomalidomide and dexamethasone) and melflufen/dexamethasone."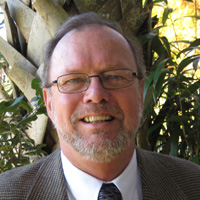 about the author
Gary Petersen
Gary is a myeloma survivor and patient advocate. His work centers around helping patients live longer by helping them to find facilities who are beating the average survival statistics. You can find Gary's site at www.myelomasurvival.com and follow him on Twitter at @grpetersen1
Thanks to our HealthTree Community for Multiple Myeloma Sponsors: