ASH 2021: Meet Valarie Traynham - Personalized Medicine for a Personal Disease
Fostering community and change are essential parts of Valarie Traynham's DNA. After her diagnosis she started attending a local support group and soon found herself leading one in Aurora, Illinois, a western Chicago-area suburb. And she's a Myeloma Coach. Oh, and she moderates the Myeloma Crowd's African American Community Chapter and Facebook page.
All that plus fitting in her own life, living outside of myeloma's shadow, is an important idea she wants to convey to fellow patients.
"I became a Myeloma Coach after meeting many patients who did not have a peer mentor to ask questions and find relevant information about myeloma," said Valarie. "Since I was diagnosed in 2015, I've had a transplant and have taken thalidomide, Velcade, Revlimid, and Kyprolis in various combinations with dexamethasone, I feel like I have something important to share."
When considering ASH, Valarie says she's "interested in learning more about precision medicine, what research is being done to uncover specific cancer genomes, and what the significance of MGUS is for diagnosed patients.
"My hope is that this research will eventually lead to tailored therapies for all patients."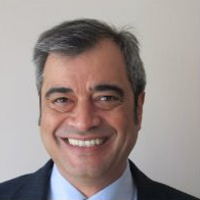 about the author
Greg Brozeit
Greg Brozeit has been with the HealthTree Foundation since 2015 when he began volunteering for the Myeloma Crowd. Prior to that he worked with Dr. Bart Barlogie and the International Myeloma Foundation, inaugurating many myeloma patient advocacy and education programs.
Thanks to our HealthTree Community for Multiple Myeloma Sponsors: