ASH 2021: Health Disparities Related to CAR-T Therapy in Myeloma
CAR T studies continue to show a common trend of low participation rates of the black community in clinical trials. Blacks are very underrepresented in all myeloma clinical trials and we encourage black patients to consider clinical trials as possible treatment options. In this example, as in many other instances, participation in a clinical trial study could potentially allow black patients to receive earlier access to very promising treatments at every stage of disease.
Study Methods
Samer Al'Hadidi, MD, MSc and his team from The University of Arkansas presented a retrospective analysis of 7 pivotal CAR T clinical trials that resulted in approval for tisagenlecleucel for acute lymphoblastic Leukemia (ALL) in 2017, axicabtagene ciloleucel for diffuse large B cell lymphoma (DLBCL) in 2017, tisagenlecleucel for DLBCL in 2018, brexucabtagene autoleucel for mantle cell leukemia (MCL) in 2020, lisocabtagene maraleucel for DLBCL in 2020, axicabtagene ciloleucel for follicular lymphoma (FL) in 2021 and idecabtagene vicleucel for multiple myeloma in 2021.
Prevalence corrected estimates for enrollment of blacks were calculated as the percentage of blacks among clinical trial participants divided by the percentage of blacks in the disease population (participation to prevalence ratio [PPR]. A range between 0.8 and 1.2 reflects similar representation of black Americans in the trial and disease population data on drug products and demographic subgroups. This information was extracted from Drugs@fda which include publicly available data from the FDA.
Results
Efficacy was reported in 782 of 1052 enrolled patients or (74%) across all approved CAR-T products. Blacks constituted only 28 of 782 or (3.6%) of treated patients. Most of the patients treated were for DLBCL (58%) and for Multiple Myeloma (16%). Two of the seven studies or (29%) didn't report ethnicity/race or include blacks under others ethnic category. Blacks constituted only (4%) of DLBCL patients, (6%) of multiple myeloma patients and (1%) across other blood disorders/indications mentioned earlier. Adjusted prevalence measures showed very low PPR in Multiple Myeloma (0.17), a disease that is more common in blacks and relatively better enrollment, but still sub-optimal, in DLBCL (PPR:0.6).
Conclusions
It is very important for black individuals to participate in clinical trials so that treatment can be found that would benefit them, especially knowing that there is only one currently FDA-approved CAR T therapy for multiple myeloma (Abecma by BMS) and it is hard to come by.
Dr. Al'Hadidi said that race, ethnicity, or social economic conditions should not preclude anyone from getting treatment. He is hopeful that a new CAR-T therapy (cilta-cel by Janssen) will be approved in the coming months that will reduce the current disparities in treatment for black myeloma patients.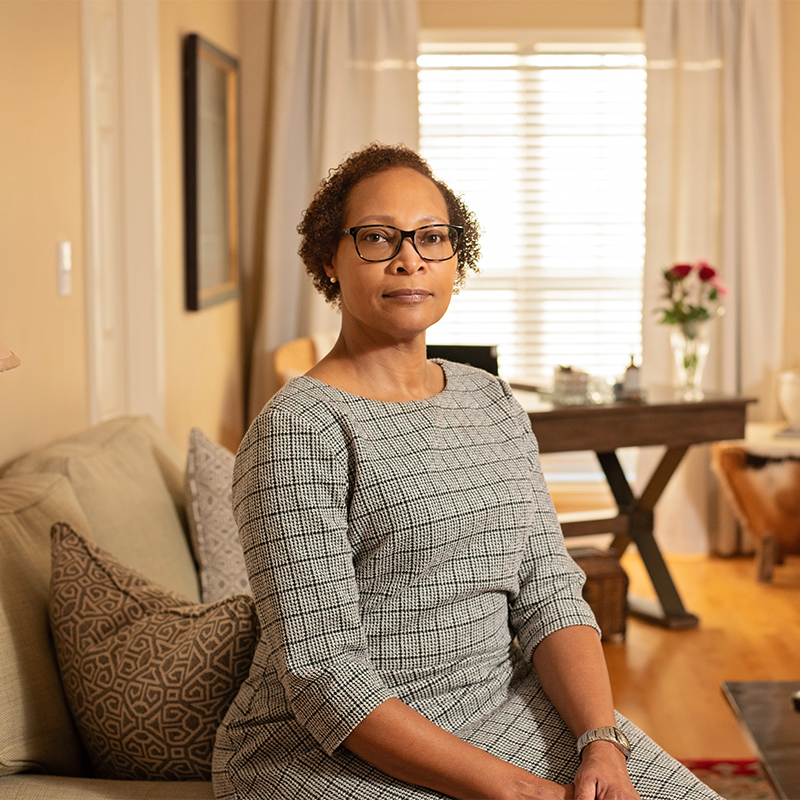 about the author
Diahanna Vallentine
Diahanna is the Financial Program Manager for the HealthTree Foundation. She specializes in providing financial help, resources and education for multiple myeloma patients. As a professional financial consultant and former caregiver of her husband who was diagnosed with multiple myeloma, Diahanna perfectly understands the financial issues facing myeloma patients.
Thanks to our HealthTree Community for Multiple Myeloma Sponsors: