ASH 2021: Friday Symposia
Every Friday before the annual American Society of Hematology (ASH) meeting features a variety of symposia that feature current treatment practices for every type of hematological disease and malignancy.
In past years there have been three-to-four sessions covering myeloma topics. This year, in another indicator of progress in myeloma research and treatment, eleven sessions on myeloma topics are scheduled.
The Myeloma Crowd by HealthTree collaborated to with the PeerView Institute for Medical Education to conduct the A is for Antibody symposium that featured Drs. Suzanne Lentzsch, Noa Biran and Ajay Nooka.
This past week we featured each of the six Myeloma Coaches who are attending and reporting on ASH presentations. Each is reprinted below.
Be sure to check this website every day for their commentaries and other ASH news.
Kenny Capps: Focusing on the Big Picture
"After my diagnosis, my first stop was to Google everything about the disease," recalled Kenny Capps, "I don't recommend that."
Seven years later, Kenny has had a transplant after receiving induction of Revlimid, Velcade and dexamethasone but has not achieved remission. He has been on Revlimid maintenance since 2016.
Along the way, he's come to know a little something about the disease now, which led him to becoming a Myeloma Coach. "I have been a fitness coach or athlete most of my life, so after meeting Jenny, this felt like a great way to contribute."
And he's become more concerned about the big picture of cancer treatment and research.
"Overcoming Barriers for equitable care for myeloma" has become an important issue for Kenny, "myeloma has an unusual imbalance on the racial populations that it affects, so it's super important to address equitable care now. Minority populations have not only been underserved, but they have been repeatedly lied to and misled."
With increased attention to disparities, many experts believe understanding and overcoming disparities in health care access and delivery is a key to achieving cures. That's something about which Kenny wants to learn more.
Kyle Colvin: A Physician and A Myeloma Patient
Kyle Colvin was used to treating patients in his Spokane, Washington practice, not being one himself. Seven and a half years after his diagnosis, he realized the Hippocratic Oath he took as a young doctor had new meaning now that he was a patient too; it was a duty of sorts.
"As a physician, I figured I may have a unique perspective on the disease, as well as a knowledge base and the time to help patients understand the disease course and treatment options," Kyle reasoned, "I figure that I should give back to those in need since my life has been incredibly fortunate, even with this disease."
After being treated with RVd followed by a transplant, during maintenance, he's focused more on oral therapies because they fit into his lifestyle. But along the way he's experienced Kyprolis, Darzalex, and the dreaded dexamethasone. "I only lasted for one dose of selinexor."
All patients can understand his "selfish, but true" attitude going into ASH, "I'm most interested in relapsed/refractory treatment options as this is what I'm facing" but he's also "interested in novel agents being moved to first line treatment.
"Physicians generally do not have the luxury of time when meeting with patients and, consequently, patients may not have their questions answered or even feel heard. I figure that I should give back to those in need since my life has been incredibly fortunate, even with this disease."
The obligation imposed by a Hippocratic Oath never ends for those who take it.
Vicki Jones: Focus on Newest Breakthroughs
"I read everything I can get my hands on about myeloma, cancer, diet and alternative treatments." In other words, Vicki Jones likes to do much of the work for you so you don't have to. "I've continued to try to be as knowledgable as possible and keep up with the wealth of information available."
With more than 17 years and a veteran of treatments that include VAD, thalidomide, Velcade, a stem cell transplant, Revlimid, Kyprolis, Ninlaro, Darzalex and Blenrep, Vicki knows a thing or two about being a patient.
"You can do this!" she thought to herself when she became a Myeloma Coach. "Every myeloma patient has to learn to cope with this beastly disease their own way. But I've found that having someone who's been through it to talk to, compare notes, and ask questions. It makes all the difference in the world and is why I'm a Myeloma Coach."
As ASH approaches, Vicki is most interested to go beyond learning about "the newest breakthroughs in myeloma." Her interest in how the microbiome and microenvironment works to support survival of myeloma cells and how to block it is on her "disruptive research list" in reporting back to patients during ASH.
When she's not dividing her year between Spokane, WA and Lake Havasu City, AZ, Vicki looks forward to events like ASH. Her being there will lessen your work load as you try to keep up with the latest in myeloma treatment.
Jennifer Littke: Life After a Difficult Diagnosis
"I was in rough shape when I was diagnosed with myeloma in 2012," recalls Jennifer Littke, "I was in the hospital with multiple back and rib fractures. I can still remember hobbling out of the hospital a week later in a WALKER wearing a clamshell brace to stabilize my upper body!"
She's come a long way since then. "I remember my doctor [Jacob Laubach from the Dana-Farber Cancer Institute] saying we would aim for a home run." Ten years later, she's hoping to hit a grand slam. Bostonians seem to like baseball analogies.
"I'm interested in learning more about Mount Sinai Hospital's research into 1q gain, therapies for relapsed/refractory myeloma, wellness options, and COVID 19 updates."
After RVd and an autologous stem cell transplant, Jennifer has also had an allogeneic transplant. "For the past three years, I've been on a Velcade-daratumumab combination and I feel like it's a real game changer.
Following her various myeloma experiences and treatment, she's found that "it's key to stay focused on the positive aspects of life" and, surprisingly, "I've met some remarkable people along they way." You will likely say the same about her after you get to know her better in the coming weeks.
Steve Reinhard: Helpful, Grateful, Sharing
"When I learned after a specialist spent an hour 'demystifying' myeloma could be like a chronic disease and usually treated successfully," said Myeloma Coach Steve Reinhard, "and then when I stumbled on to HealthTree Cure Hub right after diagnosis, I felt profoundly grateful and wanted to share the wonderful privilege of helping other folks with myeloma."
"I'm intrigued with personalized medicine, matching treatments to the person's genetics, age, health, gender, race," continued Steve, "and different tests and assays being developed and how they are best utilized for diagnosis, treatment, trends and predicting relapse."
In three years since his diagnosis, Steve began treatment with a Revlimid, Velcade, and dexamethasone combination (RVd). He has also taken carfilzomib, daratumumab and has been in a progression-free state since he started taking venetoclax in April 2019.
Steve recalled that after his diagnosis, the call with a specialist was "super helpful." Now Steve is looking forward to his turn to be super helpful to his fellow patients and caregivers.
Valarie Traynham: Personalized Medicine for a Personal Disease
Fostering community and change are essential parts of Valarie Traynham's DNA. After her diagnosis she started attending a local support group and soon found herself leading one in Aurora, Illinois, a western Chicago-area suburb. And she's a Myeloma Coach. Oh, and she moderates the Myeloma Crowd's African American Community Chapter and Facebook page.
All that plus fitting in her own life, living outside of myeloma's shadow, is an important idea she wants to convey to fellow patients.
"I became a Myeloma Coach after meeting many patients who did not have a peer mentor to ask questions and find relevant information about myeloma," said Valarie. "Since I was diagnosed in 2015, I've had a transplant and have taken thalidomide, Velcade, Revlimid, and Kyprolis in various combinations with dexamethasone, I feel like I have something important to share."
When considering ASH, Valarie says she's "interested in learning more about precision medicine, what research is being done to uncover specific cancer genomes, and what the significance of MGUS is for diagnosed patients.
"My hope is that this research will eventually lead to tailored therapies for all patients."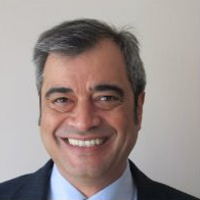 about the author
Greg Brozeit
Greg Brozeit has been with the HealthTree Foundation since 2015 when he began volunteering for the Myeloma Crowd. Prior to that he worked with Dr. Bart Barlogie and the International Myeloma Foundation, inaugurating many myeloma patient advocacy and education programs.
Thanks to our HealthTree Community for Multiple Myeloma Sponsors: