ASH 2021: CME - An Insight into Professional Education
Some patients move beyond patient information pretty quickly. They think, "alright, I've read the brochure about it, I've gotten really smart about clinical trials and everything else that's going on, now I want the information that the doctor's getting." This would be for them.
Ted Singer, President, PeerView
Learning the latest about myeloma and how to translate those results into patient care is the primary reason physicians treating myeloma anticipate and attend the annual American Society of Hematology (ASH) meeting, scheduled from December 11-14, 2021 in Atlanta, GA. The Friday prior, December 10, is traditionally set aside for in-depth specialty symposia covering the range of hematological diseases and malignancies.
The Myeloma Crowd by HealthTree partnered with the PeerView Institute for Medical Education, a medical professional education company, on the December 10 program A Is for Antibody.
The program was chaired by Dr. Suzanne Lentzsch from the Columbia University's Herbert Irving Comprehensive Cancer Center, and include Drs. Noa Biran from the John Theurer Cancer Center in Hackensack, NJ and Ajay Nooka from Emory University's Winship Cancer Institute.
A link to the recorded program will be posted soon.
I sat down with PeerView President Ted Singer and Chief Medical Officer Carmine DeLuca to discuss CME, the A Is for Antibody program, and why patients might be interested in each.
GB: There are a number of firsts associated with this year's program besides letting patients watch and listen live. This will be the first collaboration of the Myeloma Crowd and PeerView and the line up includes an unprecedented number of myeloma symposia.
TS: First, let me say we're exited to work with the Myeloma Crowd and share the experience that will be going on in the room with patients around the world.
CC: Yes, I agree. There have been a lot of advances in myeloma and we want to help clinicians and community oncologists stay up-to-date on them.
GB: Can you give us an example?
CC: Sure. Studies show clear, meaningful benefits in endpoints like overall survival, progression-free survival and, most encouragingly, in different therapeutic settings, even heavily pretreated patients can benefit from new treatment modalities. But, at the same, we know that in the real world, that's not happening. For example, this year at ASH, there's a real world presentation where in triple class refractory myeloma patients, we know many are not receiving any therapy at all, so that's the most stark disparity. They're not even being treated with something that's suboptimal, they're not getting treated with anything. So, we know that there are options for that type of patient. They can still have good outcomes and quality of life. That's an example of why we need CME: to get the word out to clinicians: that there's a group of patients that can benefit from something new. The use of antibody-based myeloma therapy might well be that new horizon and that's why were excited about our program.
GB: That brings me to a more fundamental question. What is CME?
TS: CME stands for continuing medical education. Any licensed health care professional needs to get re-certified every number of years, it's different for every profession and state. That re-licensure process has a lot of steps to it, one of them being continuing education coursework that helps build toward it. It's essential part of a clinician maintaining a license as a medical professional. Indeed, maintaining standards for medical licensure is why CME exists.
GB: Medical education is never complete, it's always progressing, as we have seen in myeloma over the past two-plus decades. Where does CME fit into that spectrum?
TS: CME is essentially tied to the process of educating doctors and nurses so that they can prove their competence. We have developed a very rigorous set of standards and must be accredited. Because of that rigor, it has a high level of credibility and is a key day-to-day resource of key information for professionals. The internet is obviously a huge source of information from various sources, both highly credible and dubious. Thankfully, clinicians know they can trust CME programs, that its coursework gets updated on an ongoing basis. CME has a high level of credibility and a very solid reputation that's been earned over time as an important way to stay up-to-date in the field and prepare for licensure requirements.
GB: How are topics for CME events and programs decided?
CC: We've been in existence since 2004 and have more than a decade of experience doing ASH programs and work in different therapeutic areas with a focus on oncology education. To propose a CME program, you have to prove that there is a need for the education, what we call a needs assessment. And that involves looking at data that can demonstrate learner audience needs in knowledge, competency, or performance deficiency in topic X. If you can prove that, then you have the basis for doing a program. The advances in oncology, in general, and hematology, specifically, are so rapid, that demonstrating need in those areas is never that difficult. It changes every four months, as the use of antibodies in myeloma is showing us right now. One could argue that a growing need for CME is a symptom of scientific progress.
GB: What would a world without CME look like?
CC: In a world of no body governing the rules of CME might mean different corporate or regional standards of treatment, which might potentially lead to confusion among professionals. With CME, they know what to expect and that there is a uniformity of educational standards. They're very receptive to that.
TS: I think it would and should be unimaginable. There are a lot of ways to stay up-to-date. For example, every profession and speciality has a journal they put out. Typically there are many of them with multiple levels of rigor and prestige. CME is part of that process. It might be one of the most timely and effective ways to get that information to treating physicians and nurses to benefit every patient as quickly and safely as possible.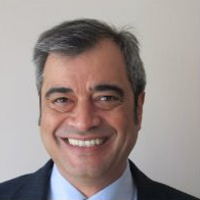 about the author
Greg Brozeit
Greg Brozeit has been with the HealthTree Foundation since 2015 when he began volunteering for the Myeloma Crowd. Prior to that he worked with Dr. Bart Barlogie and the International Myeloma Foundation, inaugurating many myeloma patient advocacy and education programs.
Thanks to our HealthTree Community for Multiple Myeloma Sponsors: