ASH 2018: Top 5 Abstracts from 7 Myeloma Specialists!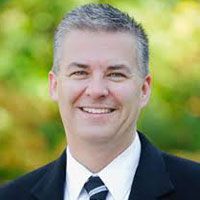 Michael Thompson, MD, PhD, at the Vince Lombardi Cancer Clinic in Milwaukee, WI is board certified in hematology and oncology. He is an active clinical researcher whose interests include hematologic or blood cancers (lymphoma, myeloma, leukemia and myelodysplastic syndrome). When my web site myelomasurvival.com was started in 2012, one of the first patients who called to find a myeloma specialist was a 28 year old man, who had recently got married, had no insurance, and felt doomed. I had called a number of doctors in Wisconsin to find out if they could help. Up until that point this young man had no future, and found no help available. I talked with Dr. Thompson and he championed this young families cause until he was covered for all cost associated with his care. Dr. Thompson saved his life and the future with his family. Mike is not only an excellent myeloma specialist, but an outstanding humanitarian.
In addition, Dr. Thompson is the Myeloma Twitter King with over 17,000 followers. In contrast Dr. Vincent Rajkumar of Mayo Clinic has 9300, and Brian Durie, Chairman of the International Myeloma Foundation has 2300. So if you want to get the myeloma word out, Who You Gonna Call? Dr. Thompson.
I asked Dr. Thompson's for his Top 5 2018 myeloma abstracts, but as always he went the extra mile and summarized all of the top 5 abstracts available. This is one of the most exceptional myeloma specialist group I know of. Thank You Dr. Thompson, you do great work!
#ASH18 Myeloma Top 5 Abstract Picks
| | | | | | | | |
| --- | --- | --- | --- | --- | --- | --- | --- |
| Abstracts | Costa | Fonseca | Hari | Landgren | Rajkumar | Thompson | Usmani |
| | | X | | | | X | X |
| | X | X | X | | | X | X |
| | | | | | | X | |
| | | | | | +1 | | |
| | X | X | | | X | | |
| | | | X | | | X | X |
| | | | | | X | | |
| | | | | | X | | |
| | | | | X | | | |
| | | X | X | | | X | |
| | | | | | X | | |
| | X | | | X | | | X |
| | | | | X | | | |
| | | | X | | | | |
| | X | X | X | X | X | | X |
| | | | | X | | | |
| | +1 | | | | | | |
| | X | | | | | | |
| | | | | X | | | |
| | | | | | | +1 | |
Green = CART or BiTE
Purple = CD38 / Dara
Red = Venetoclax or t(11;14)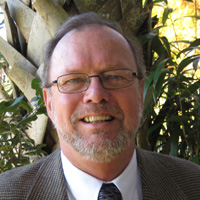 about the author
Gary Petersen
Gary is a myeloma survivor and patient advocate. His work centers around helping patients live longer by helping them to find facilities who are beating the average survival statistics. You can find Gary's site at www.myelomasurvival.com and follow him on Twitter at @grpetersen1
Thanks to our HealthTree Community for Multiple Myeloma Sponsors: